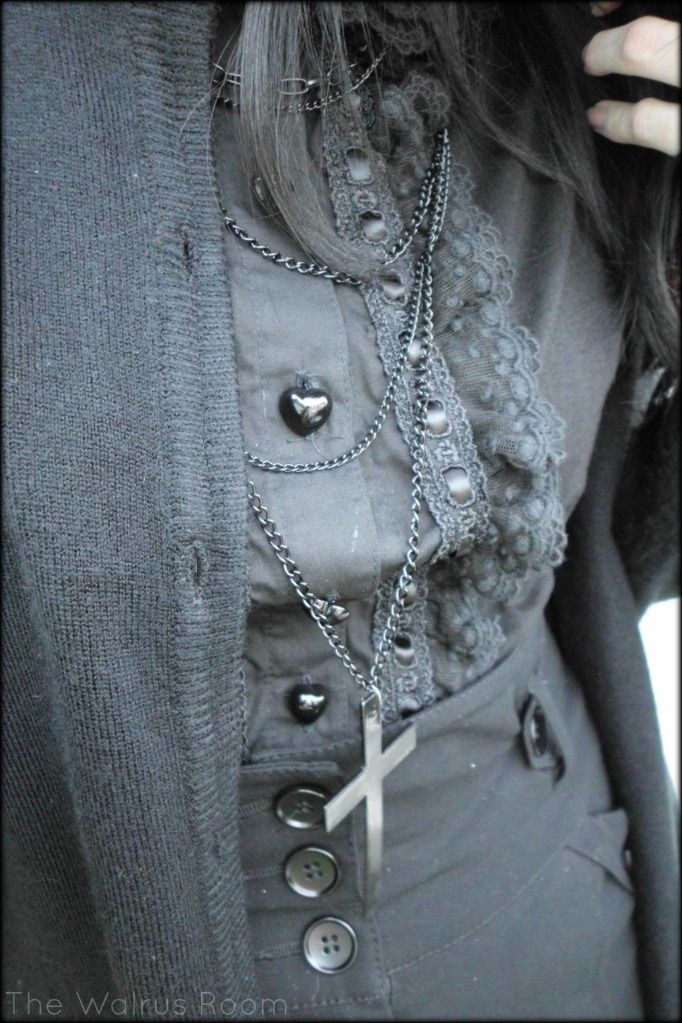 Most know that I'm not one for longer skirts unless paired with a corset and ankle length and even that's moderately rare. I bought this skirt off eBay and don't bother to check the length first, silly me. Generally I end up re-hemming most of my skirts anyway though. Before I hemmed this one though I wanted to try it out in an everyday outfit.
I really don't like the shape a straight too long for me skirt makes. It makes me look boxy and even more rectangular than usual. So, it looks like I'll be hemming this.
I wore this to the pathologist, an unexpected visit. I'm still fighting that infection in my nose which means I've been on three different sets of anti-biotic and had two trips to the pathologist in the last few weeks. Bleh.
Outfit:
Blouse: Bodyline. It's actually the long sleeved blouse that I love so much!
Cardigan: Jocks and Socks. I'm loving it! So soft. Even though it's kind of large on me.
Skirt: EBay, originally from H&M.
Stockings: Kmart and no idea. I didn't get to layer my usual amount of stockings as my parents have a habit of saying "Ten minutes until we're leaving" and then two minutes later telling me we're leaving. I barely had my boots on.
Shoes: Dr Marten.
Necklace: EBay.
Tell me what you think of the skirt? I'd love too know. I had the pleasure of getting to know a rather ghetto (knocked out front teeth, backwards cap and not wearing a shirt in a mall) man's opinion while doing shopping with my mother. Another outfit, another opinion. Oh well.
Best wishes,
-SaryWalrus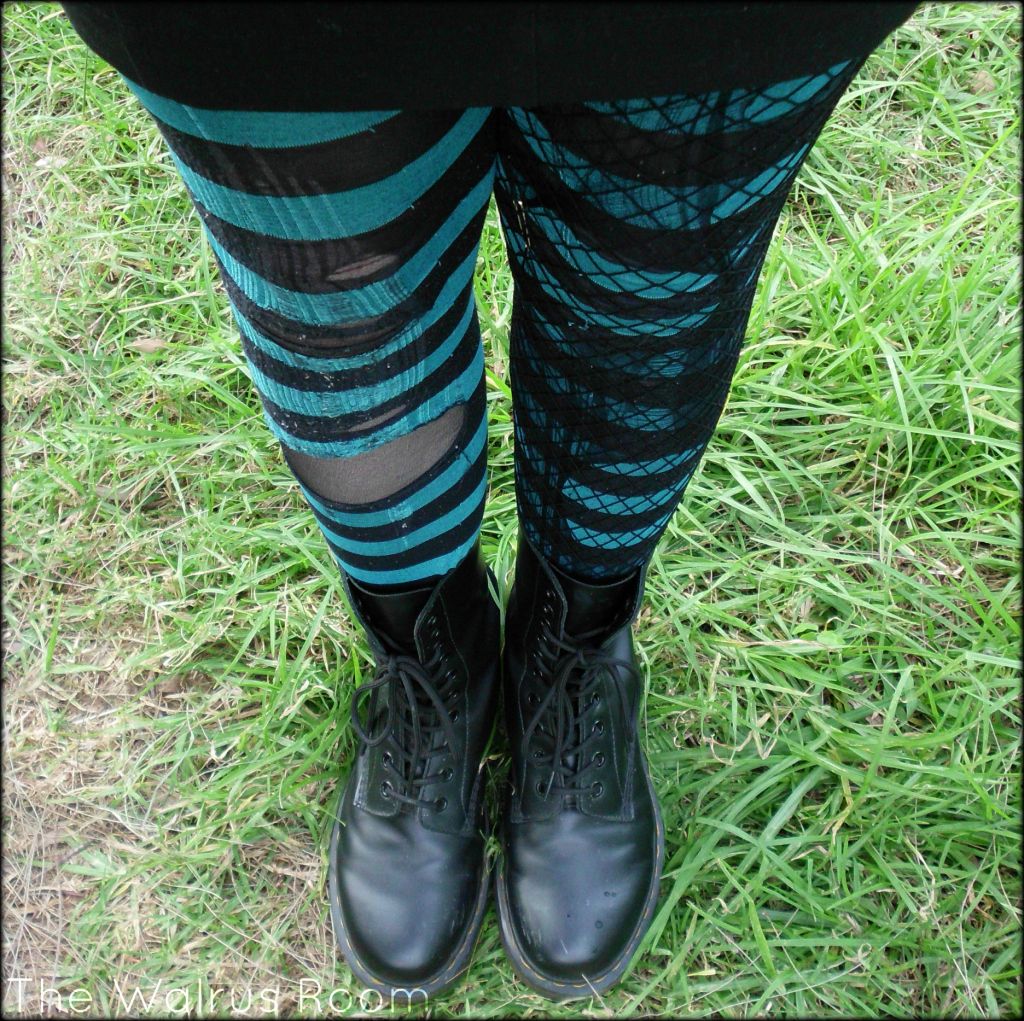 The usual feet shot! :3