The title isn't me being egotistic it's a terrible pun. I'm in so much of a rush today, well tonight here. It's seven and I still need to do lots of housework and get started on assessments and homework. Ick, I feel terrible and can't wait for the weekend. Tomorrows Friday though. I make it a habit to play and dance around to in joy, Friday! I'm in love, every Friday. No matter how cliché' I enjoy it.
Anyway, onto the outfit!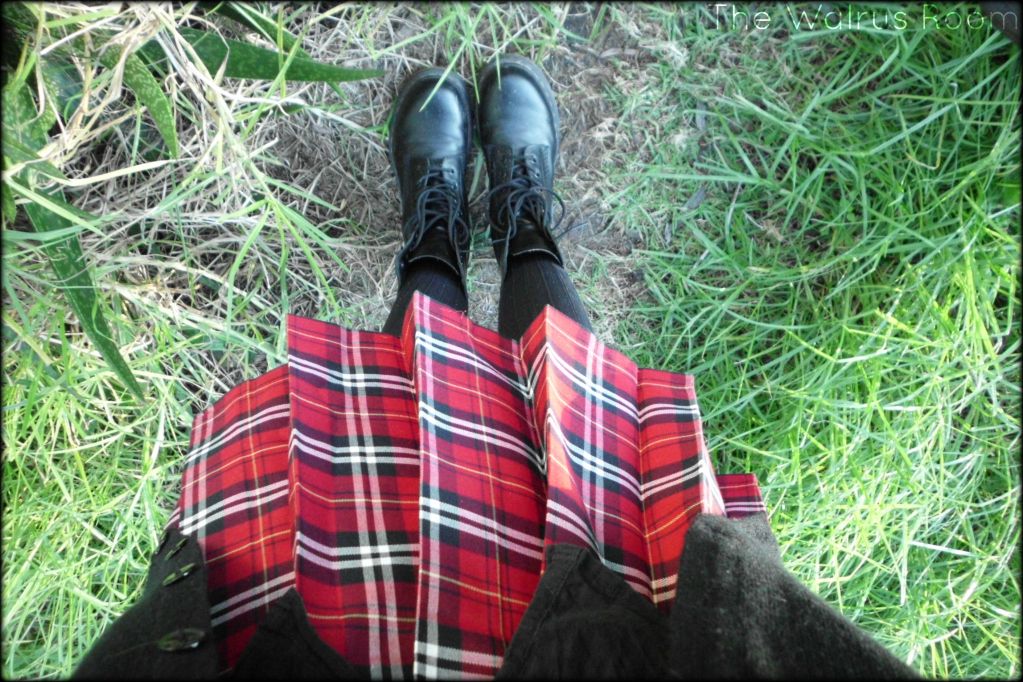 Outfit:
Blouse: Thrifted.
Cardigan: Jocks and Socks.
Skirt: Bodyline – costume section actually but it doesn't lack quality.
Stockings: Unknown.
Shoes: Dr Marten.
Ironically, I look rather terrible but as I said, dash! The point of this outfit was to show off my new pleated, tartan skirt. I really adore it though the sizes were terribly misleading and way too large.
Best wishes and happy Red and Black Week,
-SaryWalrus