I
've been waiting so long to post this outfit! I've already been posting it around on my other networks but I've been planning for Red and Black Week for quite some time. Last time I was only able to participate once as I wasn't prepared but this time is different. If all things work out I'll be posting everyday and I can't wait to read everyone else's.
Anyway, on to the outfit!
My first actual Lolita outfit! What a great event to celebrate it with!
Outfit:
Dress: Bodyline.
Cardigan: Jocks and Socks.
Stockings: Unknown.
Shoes: Payless Shoes.
Blouse: Bodyline.
Hairbow: Bodyline.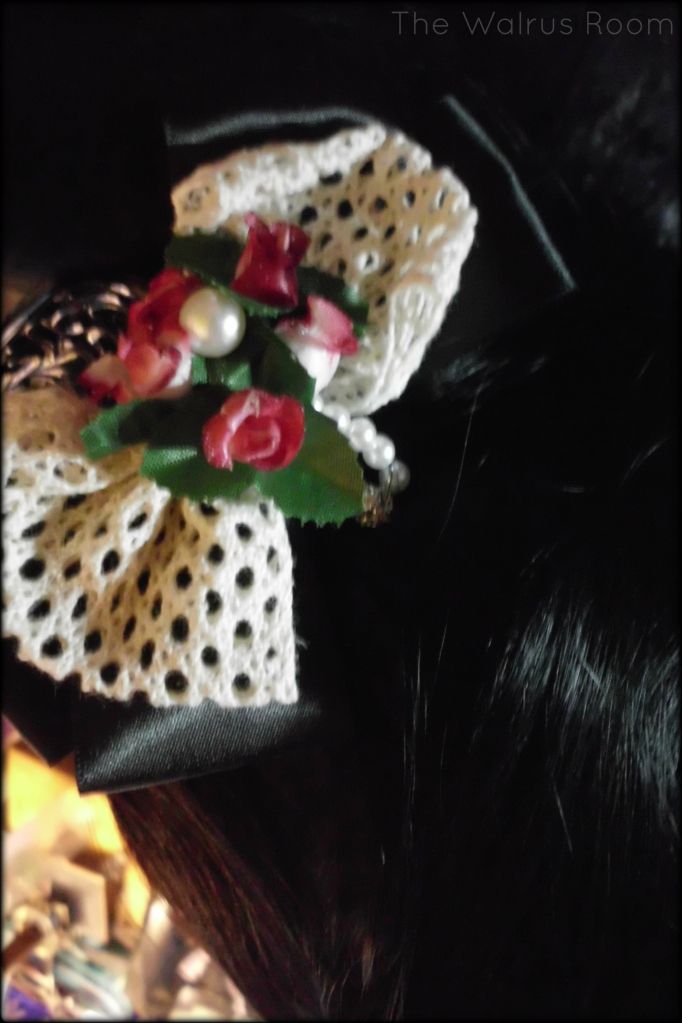 Some red flowers.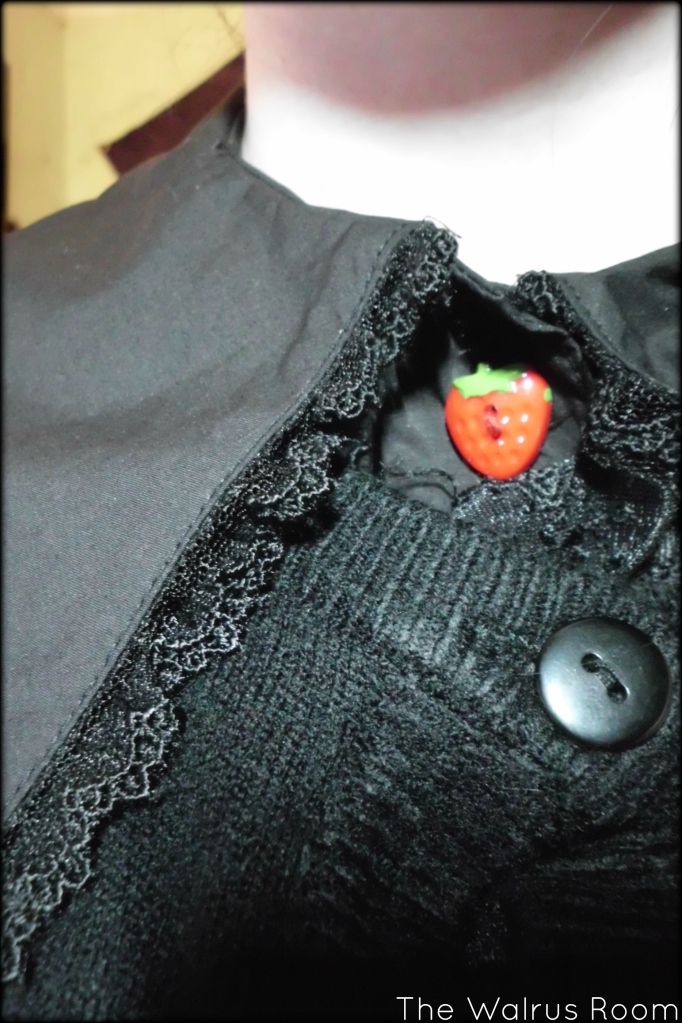 A hint of red strawberry buttons! :3
I hope you enjoyed my outfit! See you tomorrow.
Best wishes,
-SaryWalrus