This is the fifth and final, finally, in my series of reviews of a bunch of new items I
bought from Bodyline recently for my birthday. I plan to do rather in
depth accounts of each so I thought it best not to lump the ridiculous
amount of detail pictures into one post.
This skirt I found in the JSK section of Bodyline, which is strange because I consider it a skirt entirely. Not to mention it's full JSK counterpart was right next to it.
Details:
Title: L025
Colour-way: Black.
Size: M
Fabric: Cotton. A bit stiff.
Un-ironed.
I was considering getting rid of the ruffles. It's a little too maid style for me. But I love the suspenders.
Love the print!
I really love the music print. I studied music for two years and have sung for my entire life, choir and a few competitions, so I thought this would suit me. I'm still not sure if I'll suit the print though because prints just don't like me.
Frillllls!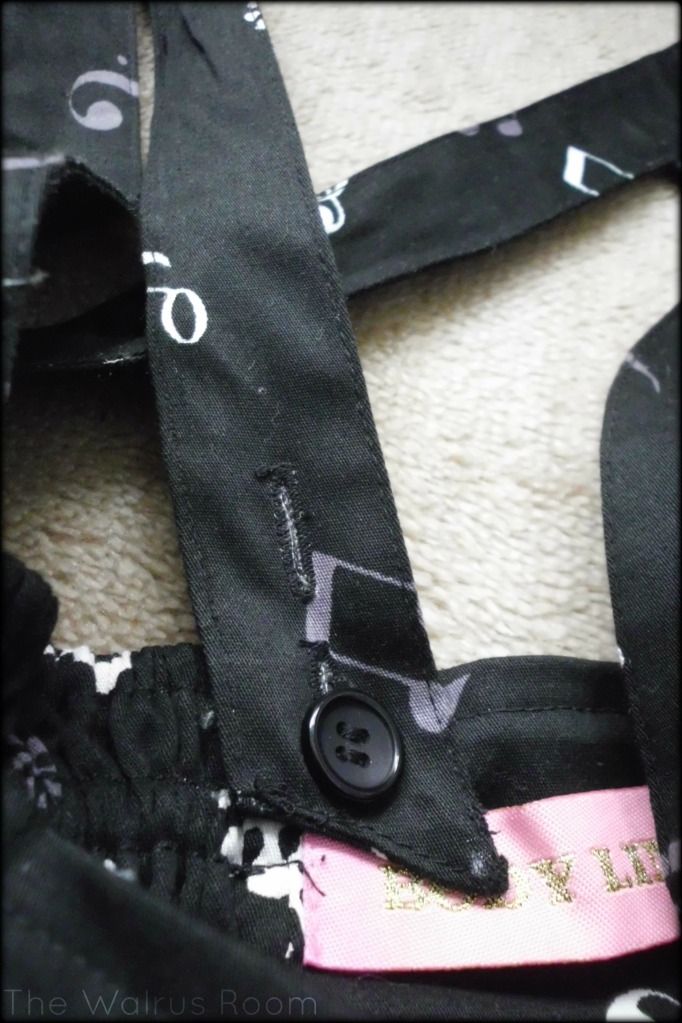 The suspenders are changeable and it wouldn't be hard to change if you're a lot taller or a lot smaller.
The waist is so incredibly stretchy. I honestly didn't think it was going to be this stretchy.
The annoying zip. This zip sticks out uncomfortably when trying to poof up a skirt, giving it an odd shape which really annoys me.
Overall, I really love this skirt. I don't think I'll get much use out of it though. I'll have to think about ways to make it work. I really hope it'll work though.
Best wishes,
-Sary