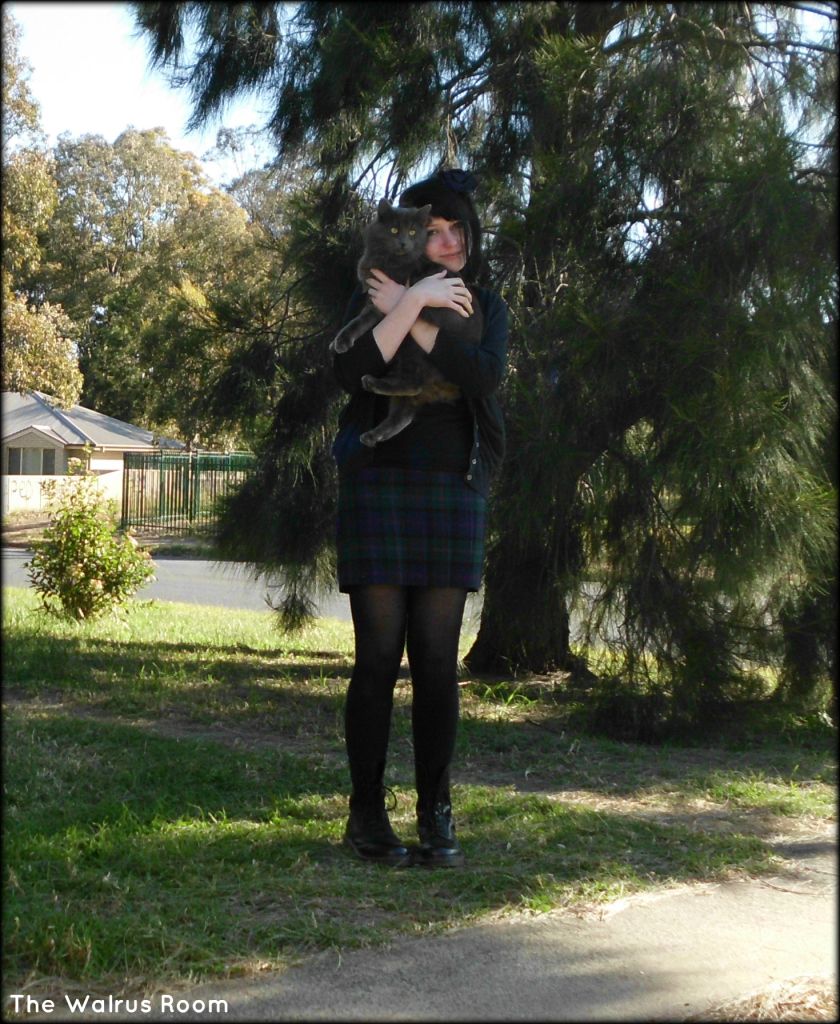 This was just an outfit I wore in celebration of having an afternoon where I wasn't stuck like the previous night for five hours attempting to memorise three essays worth of information, but I do kick ass at memorising loads of information in short periods of time. Unfortunately it gives me terrible migraines afterwards, which probably is my brain telling me that that is far from good practice.
Anyway, Isaac (the cat) wanted me to let him inside and for food. He wouldn't leave me alone until I did so. He's the such a snobby cat in all honesty because his fluffiness he's been pampered his whole life. But god, love him.
Outfit
Shirt: Supanova, I'm wearing my newest The Cure shirt!
Skirt: This is a skirt I made myself and am very proud of it. I've actually wear it all the time but it hasn't shown up here yet. It's the result of my mother's thrift store shopping that she came home and just didn't like any more. Originally it was a pleated skirt with some strange belting details but it didn't fit. So, I turned it into a fitted a-line skirt. I took advantage of the already (I think it was and yes I know that's not a word) 'adhesived', the waist band and it only took about an hour to finish.
Stockings: No idea.
Boots: Dr. Martens.
Cardigan: Thrifted. (Another adorable cardigan!) I can't get enough of these!
The little culprit.
Best wishes,
-Sary Walrus