W
hen I say 'witchy' I don't mean any disrespect to Pagans or other such religions. This look with the pointed shoes and laid back fabric just lends itself in my mind to that kind of imagery. This is something I've been wearing a lot as an everyday thing.
I am in love with this dress. It's so easy to wear, especially on warm days when you don't want tight fitting clothes smothering you. It's pretty and the perfect length; Not too short but not too long. And it's simple enough that I can just throw on a cardigan with it and look charming. I think my mother picked it up for three dollars at a second hand store she volunteers at.
Eagerly I tried out the orange from the pallet I bought recently. It's so lovely and a lot more neutral than I thought. I think I'll be able to use this in a lot more looks than I originally thought. It's going to be great for Halloween.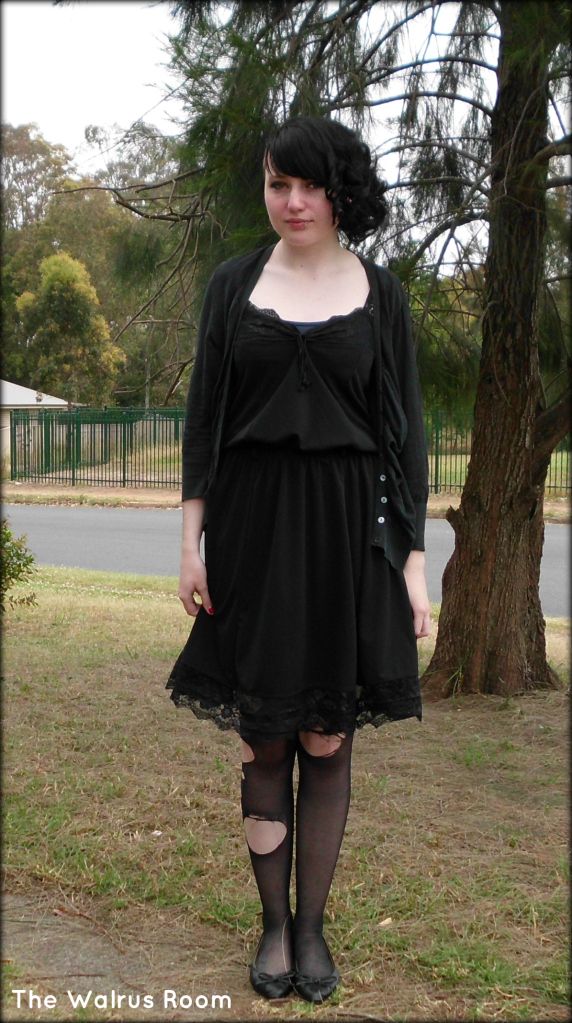 Outfit:
Dress: Second-hand
Shoes: Cotton-on.
Cardigan: Thrifted.
Stockings: No, idea. I've literally just been throwing on what ever stockings I can find.
Best wishes,
-Sary Walrus