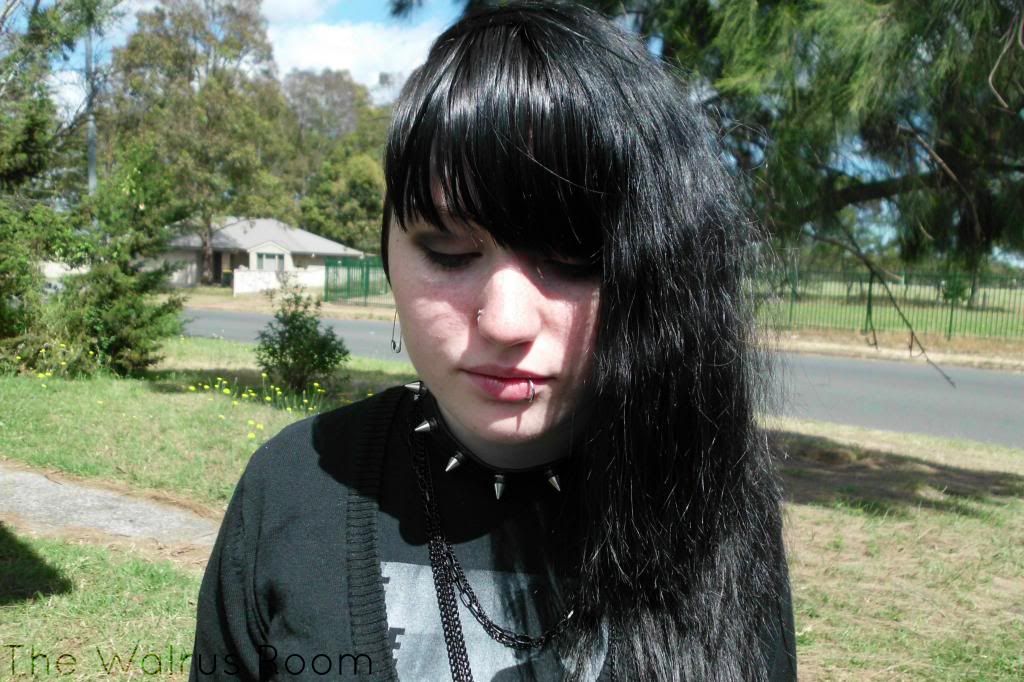 I
was up really early this day hence by general 'urg' look. I had to get up early to get to the post office after a long night. My hair was done in small plaits for the crimps, I'm not sure if I like it. And I think the V-neck really changes the look to a more pretty one. I love my jumper though.
Dusty Docs are Dusty.
Shirt: It's Boy Don't Cry shirt I picked up at Supanova.
V-neck: Thrifted. It has the most gorgeous detailing on the shoulder which is unfortunately under my hair.
Skirt: K-mart.
Necklace: EBay.
Collar: EBay.
Stockings: Anonymous.
Shoes: Doc Marten.
Best wishes,
-Sary Walrus