T
oday was cold, which means an outfit post! Happily I'm home and I don't have to suffer from "nothing to wear" since I'm now accustom to dressing with a fraction of my wardrobe. Instead I sit around for hours complaining about my boring hair! But anyway! This outfit wasn't really inspired by anything. I took the blouse as the main piece and worked from there.
Yeaaaaah. I'm not actually a diva.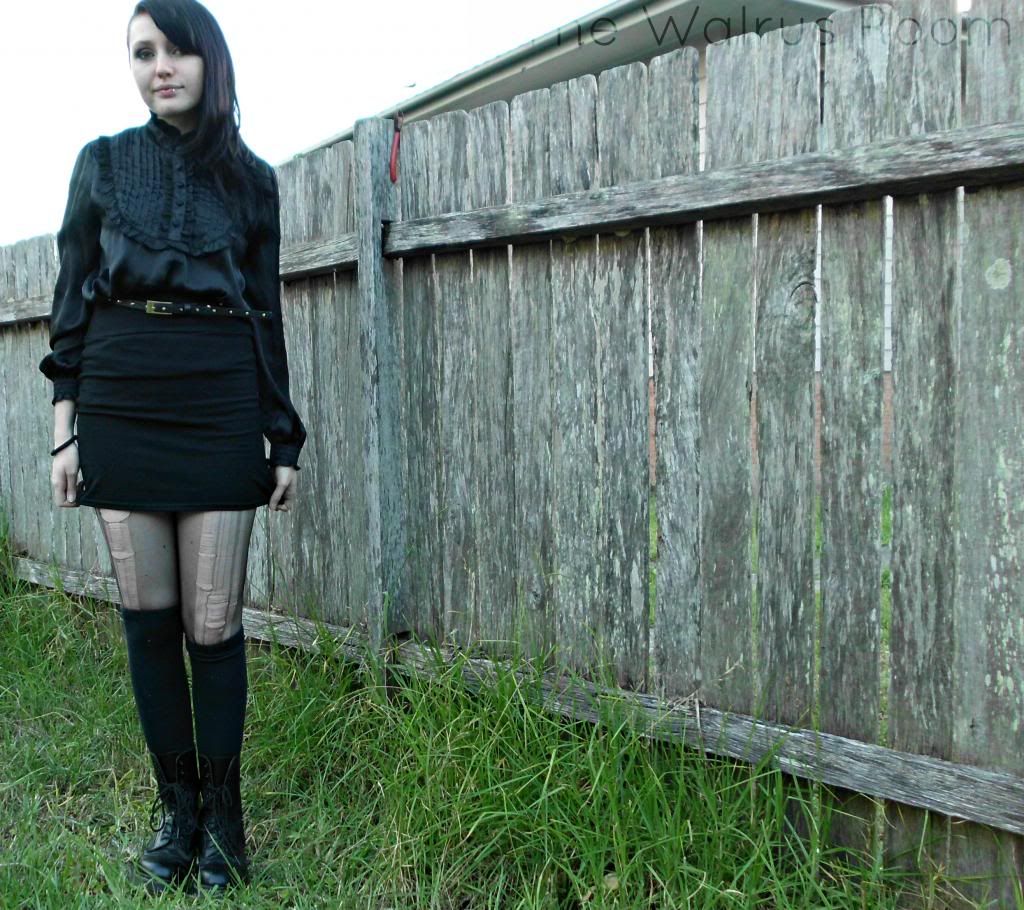 Outfit:
Blouse: Thrifted.
Skirt: Cotton On.
Stockings: Anonymous.
Shoes: Doc Marten.
Belt: Boohoo.com.
Socks: Anonymous.
For some reason my stockings decided to shred themselves. This morning while pulling them up, since they are rather tight, my long nails cut right into one of the legs. That one cut spread to more and more (they are so much worse now than in the picture). Next while dragging my laptop across my lap it tore into the other side which led to another torn up leg. Luckily I have seven more pairs exactly like them!
The fabric of this blouse is rather shiny but it definitely traps the heat inside. It was actually the details that I fell for – particularly the pin-tucked breast and buttons that make me think of Courtney Love. Plus, those sleeves!
Spooky's own little nest made from plant clippings and branches.
Unfortunately the GothCat isn't Chance (damn! Check him out here, he has an awesome blog!) but my favourite cat,
Spooky. At first she was a bit weary of the camera but she came around after checking it out. Don't be fooled she can be an evil little cat that likes to tear birds apart and get cranky if you pet her too much – we blame it on hormones after getting desexed.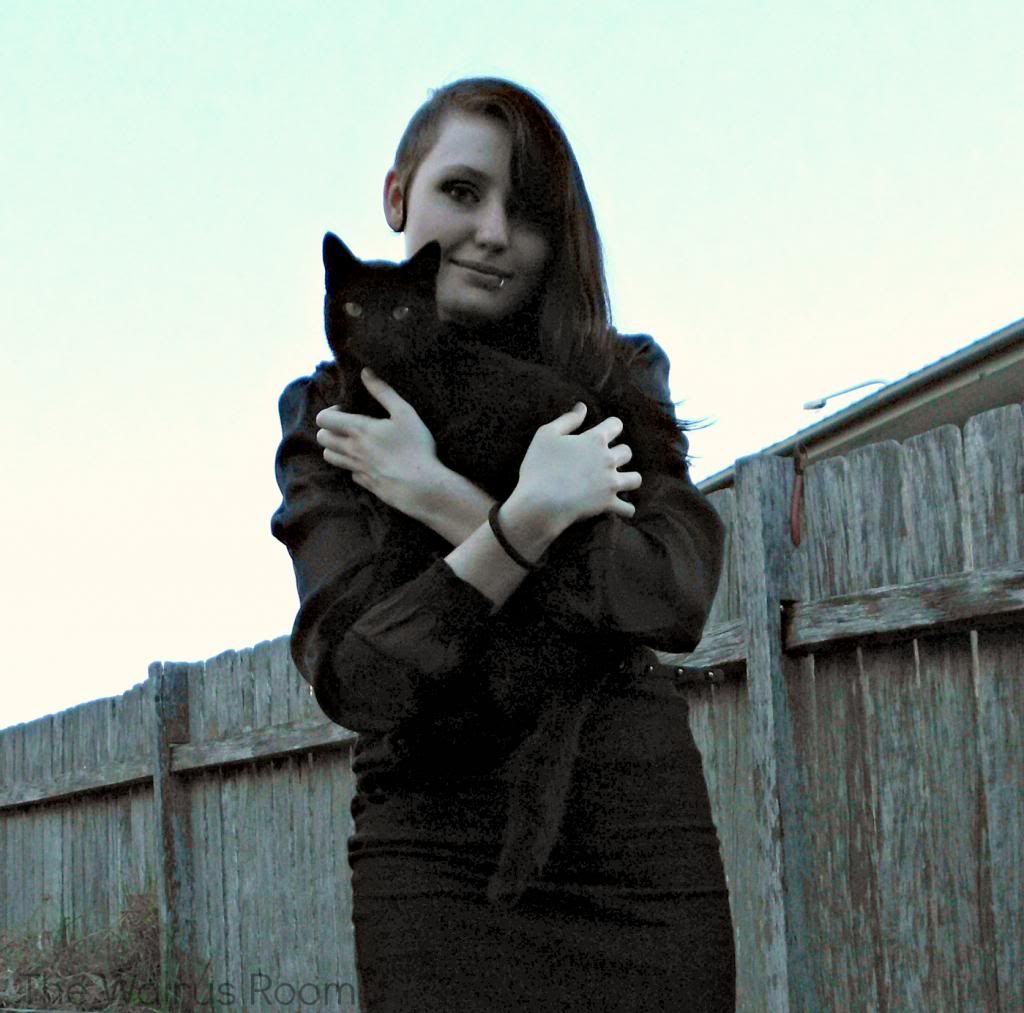 Eventually she came to give me a cuddle!
I'm sorry about the stream of outfit posts. I'm not yet back into the motions of home yet. There will be some actually informative posts soon.