T
his heat is starting to make me despise leaving the lovely air-conditioned house but it did give me an excuse to wear one of my new lovely black dresses. I donned the heat and my little black dress in the hopes of stocking up on pre-made salads (yes, I'm a lazy cook), blueberries (My favourite!) and minestrone soup (without meat, of course).
Damn Coen and his tall stature! This does look like a heart just not from his angle.
Lately, all I've wanted is to pull on a simple black dress – which is
great because I have quite a few. During the seasons I tend to split into periods of skirts and then dresses and then only skirts again. But this dress is certainly one of my favourites as
it's so figure flattering and has an adorable heart cut-out on the back
though the lack of cardigan really got to me. I might have to get one of
those boleros that don't cover your back.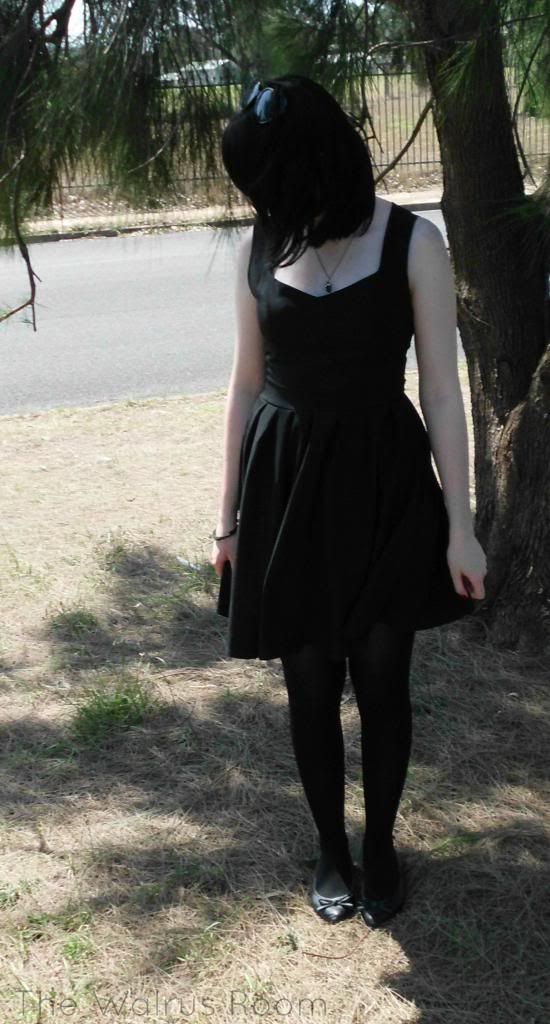 Outfit:
Dress: ROMWE.com.
Stockings: Anonymous.
Shoes: Cotton On.
Glasses: EBay.
Necklace: Second-hand from my grandmother.
Both wind and a tall Coen taking pictures (while refusing to put shoes
on to leave the house) mean that I'm going to start taking my own
pictures again. Speaking of pain, this dress caused ninety percent of
it. I won't get to far into it but the zipper is ridiculously small and
thus refuses to zip up properly because of the amount of fabric forcing
the seams at the sides to bulge – and trust me, it's not because it's
too small.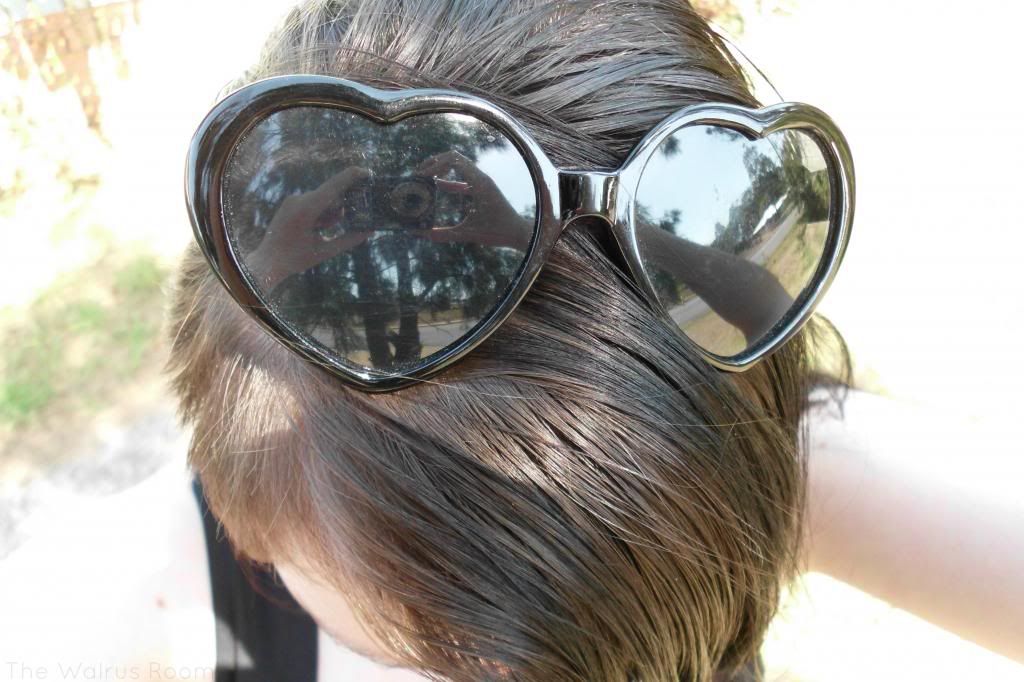 I really need to dye my roots.
Though the blueberries barely lasted a day in my hands I think this black dress thing will stick. What's your go to look for the heat? Or winter for that matter, if you're on the other side of the hemisphere?