This is a post in the series of The Goth Challenge altered by
Darkstalker Girl from a former Lolita Challenge. Find more information here.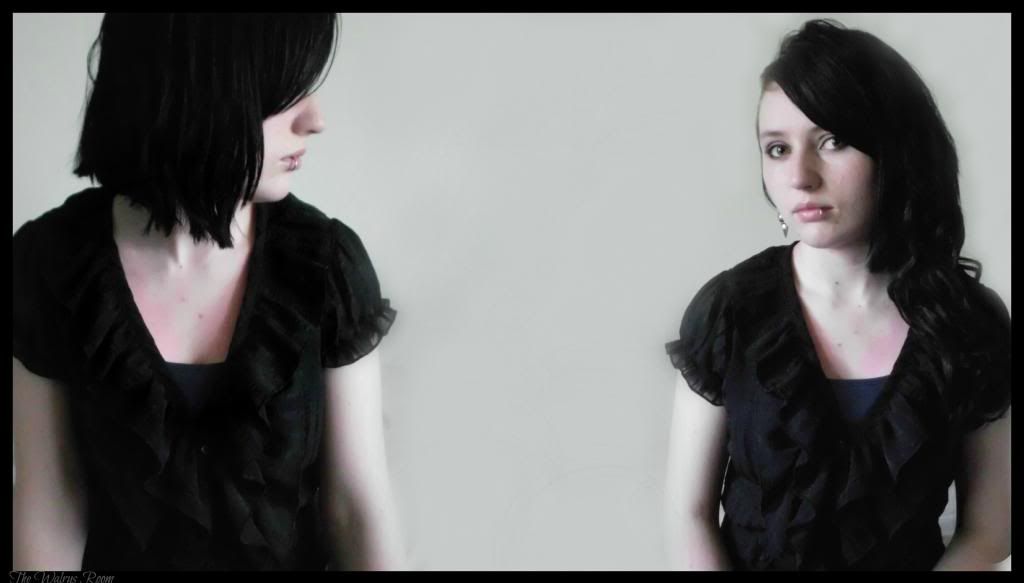 My attempts at photoshopping exemplified.
Man, I posted an article a long time ago when I was just starting out blogging about hats [here] – enjoy laughing at my terrible grammar and editing skills! But the point is still there that Hats in the Goth scene are so varied you could only pin-point the cliches! Below is a little list of the hats that I'm currently looking for the perfect fit and to cross off my accessories list.

My short but current list of head-wear I want/wear:
Berets
Beanies
Cloches
Sheer, rectangular headscarves.
Curled hair extensions.
Headbands.
What do you like to wear on your head?