I
t's been a long time since I last posted an outfit post. I've been pushing through Uni using up all of my basic outfits. So, it was about time I attempted to use some creativity up in this Punk inspired outfit – based around my new leather jacket and other new pieces I bought for my birthday last week!
This is the leather jacket that I ended up with after my year-long search and this quest here. My partner bought me it for my birthday and it's close to perfect! The fit is just as slim as I wanted, the length seems great as far as I can tell and the feel is amazingly soft but still realistic.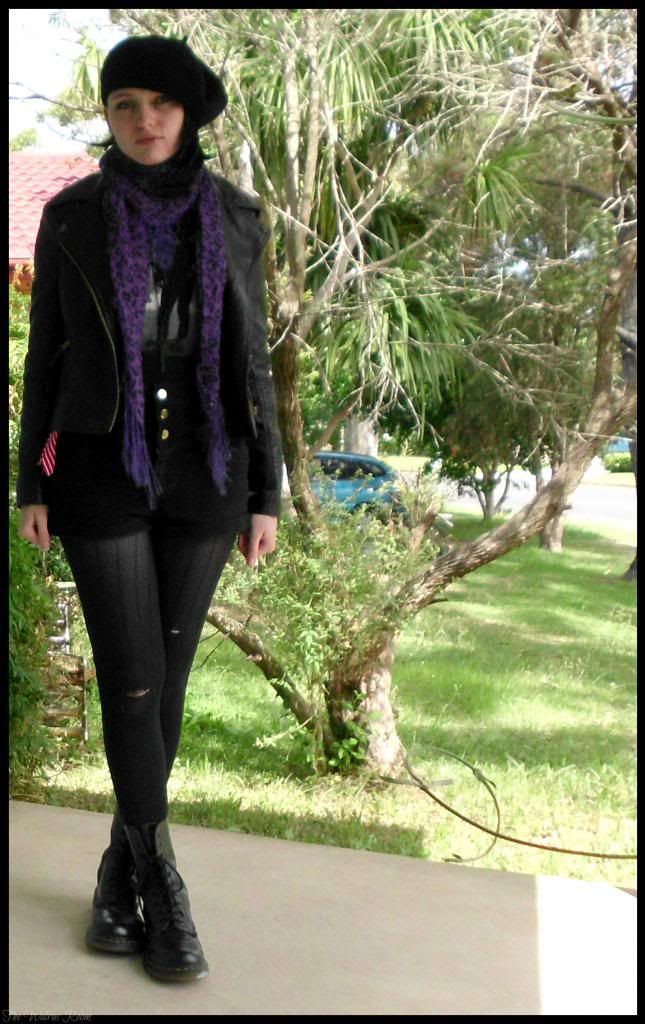 Beret: EBay, Scarf: Thrifted, Necklace: EBay, Shirt: Supanova
Jacket: SheInside, Shorts: Thrifted, Stockings: Anonymous, Shoes: Doc Martens
My hair is terrible today and hopefully, within the next week will be 'fixed'. But you guys will see that when it comes! In the meanwhile I threw on this beret that I bought from a generic EBay store. I'm finally getting around to adding more accessories like hats, scarves and earrings and I'm officially waiting around for winter!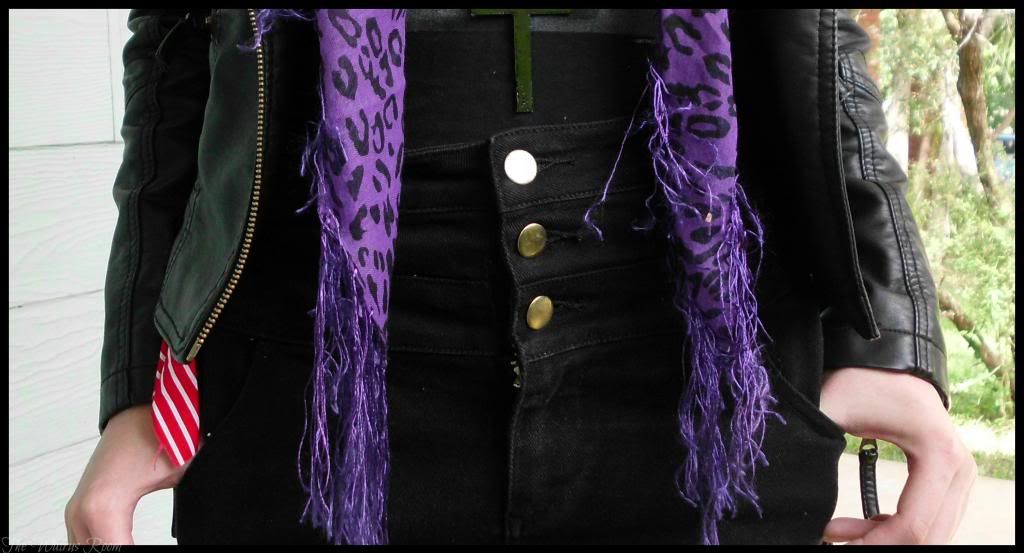 Are you guys waiting around for a season change? Have you ever fallen for a piece of clothing after years of wanting it?