T
oday, I struggled into the hairdresser after walking for an hour and a half since I'd forgotten I actual don't have any money to catch the bus – one of many annoying things that have happened this week on buses. Alas, I made it to the hair dresses and then spent four hours being tortured with curling rods, solution and shampoo. I ended up coming out the most kickass perm I could have gotten!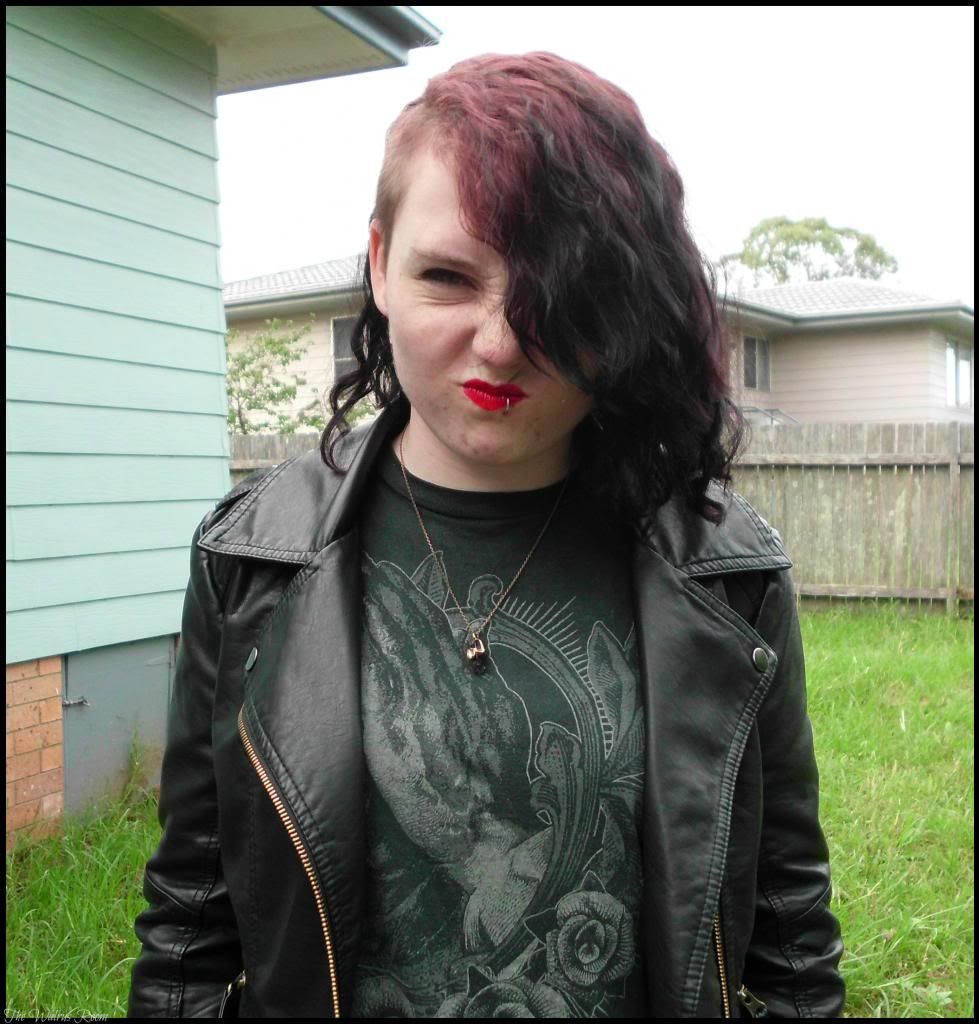 I always make the best faces when Coen is the photographer.
The awesomely tight curls aren't showing very well but I'll go in-depth later.
Earlier this week I was traveling around Wollongong for University and, since I stay with a friend a few nights a week, I accidentally left my travel bag on the bus – the bag containing every piece of everyday makeup, make up that I had to buy wholesale since they don't deliver to my country, custom pallets and all of my brushes. Luckily I should be getting it back next week but until then I will be playing with the leftover makeup that I haven't used for centuries.
Grrr!
Thus, flicked eyeliner with a pink crease and bold red-lipstick that I have never had the heart to wear in public before. And probably wouldn't have had this circumstance not arisen.
Jacket: SheInside, Jeans: Thrifted, Shirt: GothAngel, Necklace: Secondhand.
This week I've learned that my hatred of buses has a real reason (because they secretly despise me) and they never tell you that perms are absolutely crazy! Honestly, they pull at your hair, burn your scalp, hurt your neck because they are constantly pulling your head back but it's all worth it for the head massage.
How has your week been? What are your thoughts on those-bastard-machines – oh, I mean buses?