T
his is an outfit I wore in my one week of holidays! It's insane that I took one day to actually get dressed – I write while I sit here in my leopard print pajama pants and a blue Space Invaders shirt and finish my essay for next week. A great friend of mine came back into town for the first time in a year and I was persuaded to put on clothes and actually leave the house (you may think I'm being dramatic but I'm really not).

This blouse, I received with my birthday present jacket here from SheInside, is ridiculously versatile. At first the open shoulders were questionable because it's oversized and the fabric lays strangely but it grew on me over time. Now I can wear it as a long blouse and under jumpers/coats purely for the lovely collar.
The stripes on skirt are lovely – but I don't wear it very often since it's very loud. Thus, I layered it under this long blouse, to peek out a little but not overwhelm.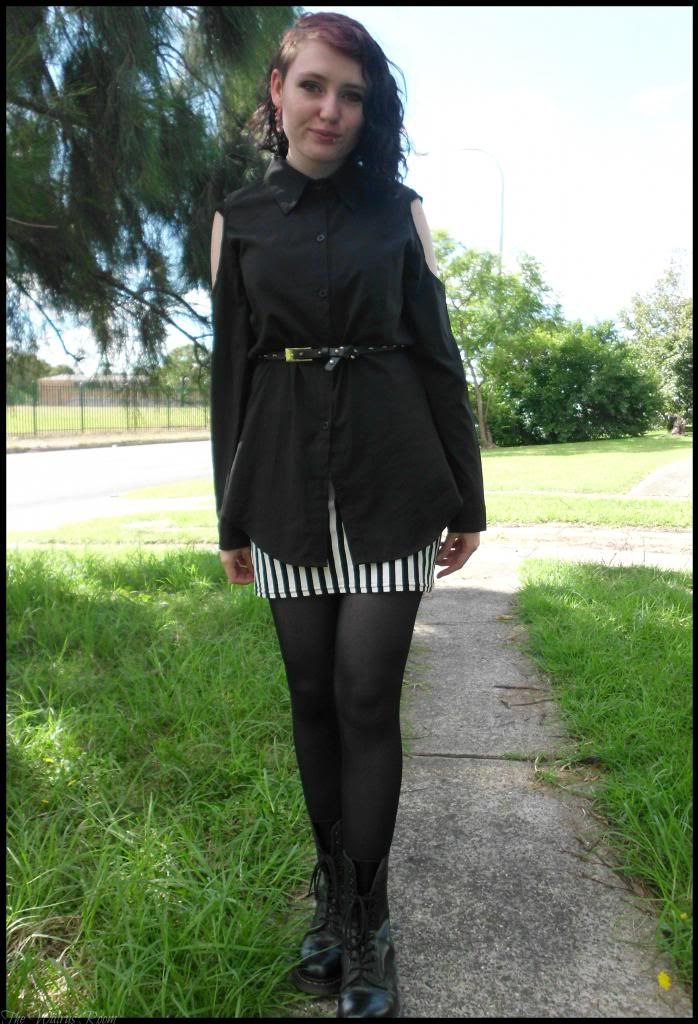 Blouse: SheInside, Belt: Boohoo.com, Skirt: Cotton On, Shoes: Doc Marten, Stockings: Anonymous
It's not often that I include a picture of my full face!
Are any of you guys also a bit of a hermit? Or do you have any pieces you aren't sure how to wear or make versatile?