G
uess who bought some new shorts? I've actually acquired quite a few new things since the last time I posted an outfit post. Hopefully I can showcase some of them during my time off. You guess still like outfit posts, right?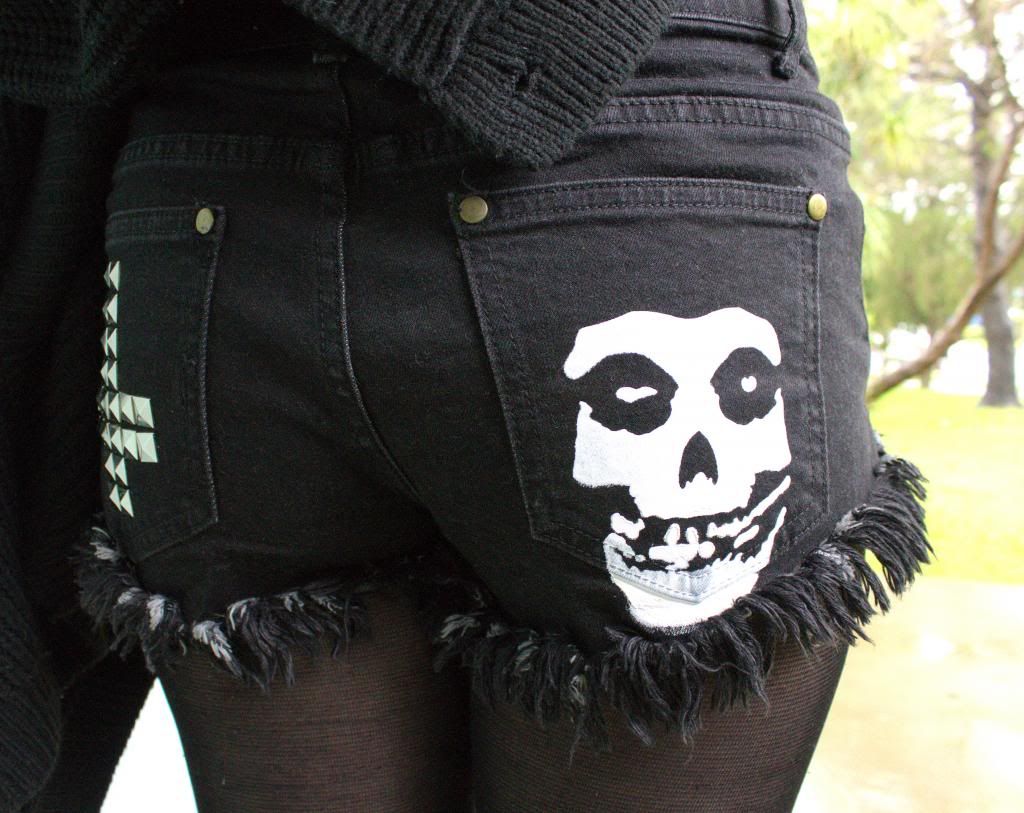 I'm not too fond of Saint Peters cross (actually I didn't notice it was there) but you've gotta' love the Misfits.
What's better than wearing a new comfy cardigan on a rainy day? When I
woke up I didn't know if I could get out of bed but getting dressed
helped a tonne. Today was just a lazy day at home, enjoying the holidays
free from homework, exams and all those little stressful things (that
hit me super hard).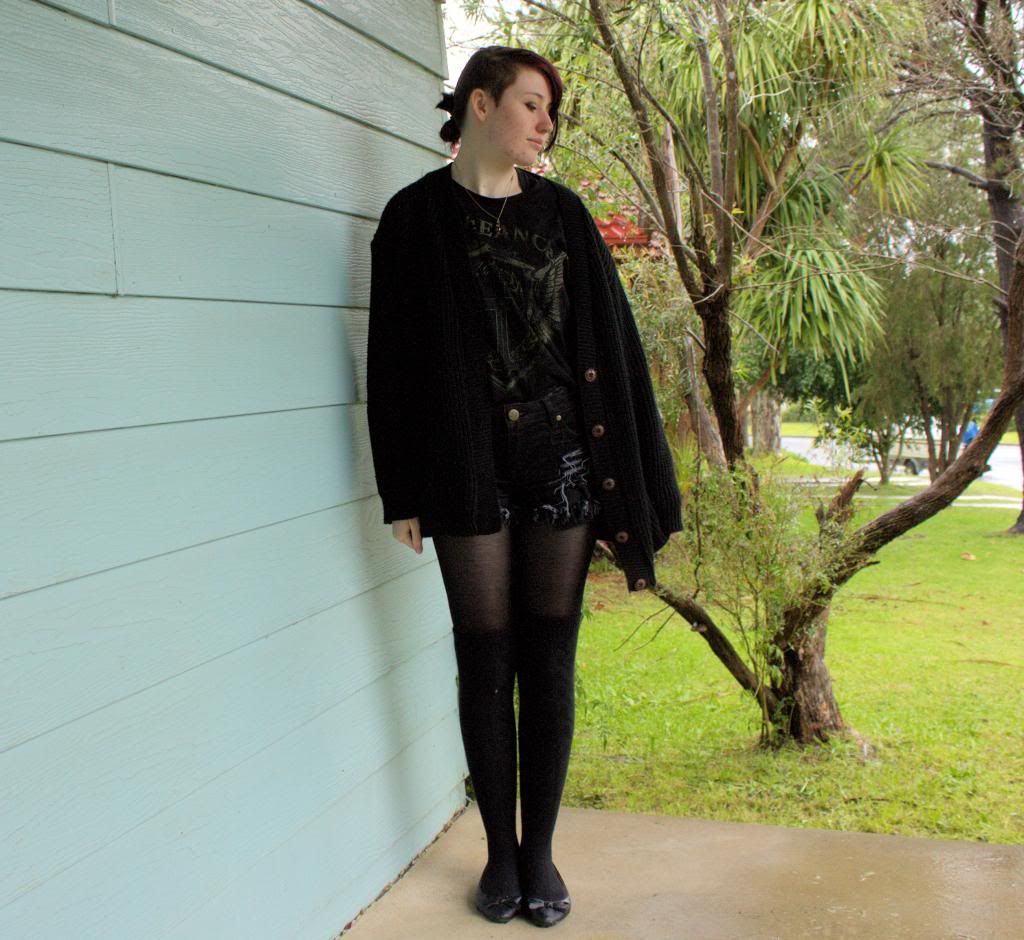 Outfit: Cardigan: Boohoo.com, Shorts: Visage 'n' Vice Boutique, Shirt: Gift,
Stockings: Anonymous, Shoes: Cotton On, Thigh Highs: Sock Store.
Yes, I did buy pre-decorated shorts but I'm not ashamed since they weren't pretty inexpensive – I bought them at Supanova this past weekend which apparently aren't on the website – and I genuinely like them! Those pockets have to be fixed though, they just look plain silly hanging so low.
During my break I've been practicing my winged eye-liner a lot and obsessing over make up. I can't wait until some of my new brushes, pallets and foundation come!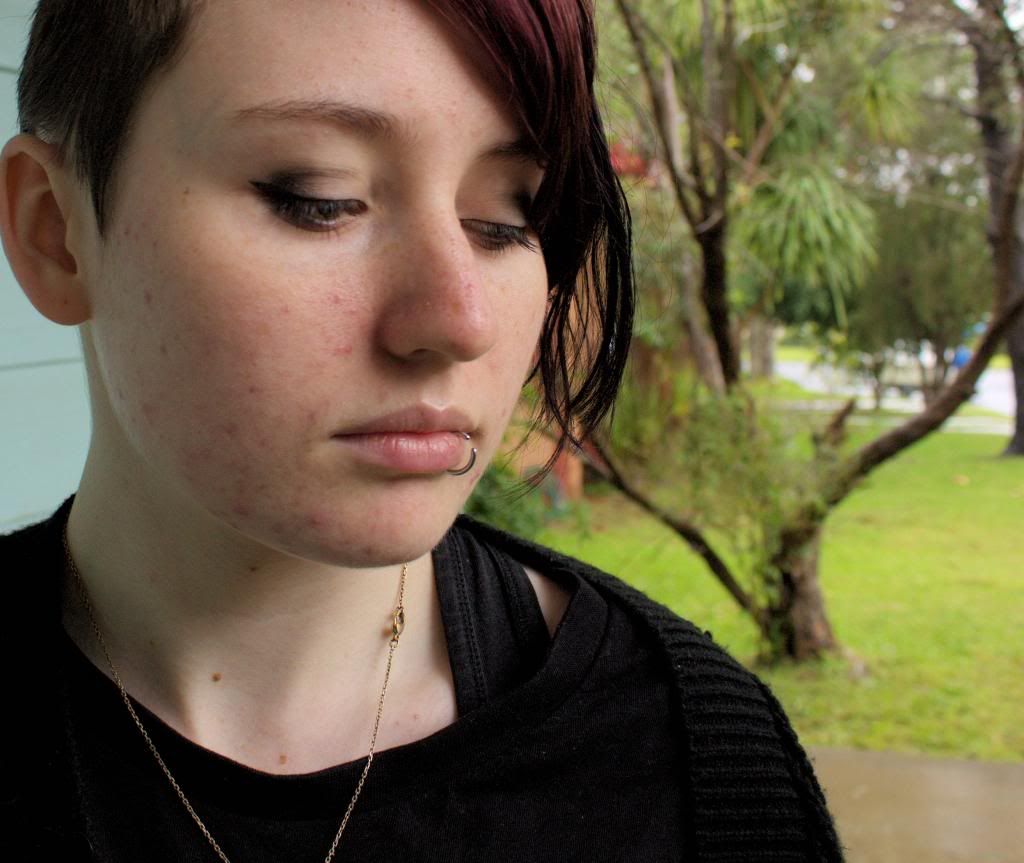 I'm only wearing eye make up here because psh, I'm not leaving the house.
The little fellow below wanted to say hello (how many 'oh' sounds could I fit in a sentence?). It was pouring with rain and flooding all over town today so, I'm guessing he just wanted some shelter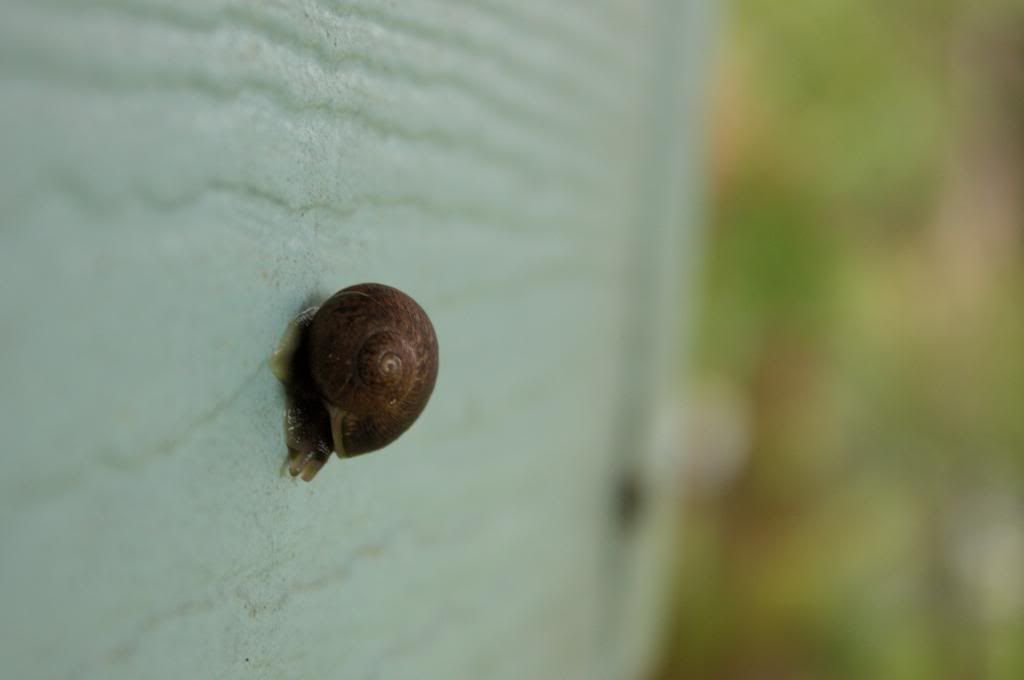 What are your thoughts of pre-ripped/printed/studded things? Is it alternative-person blasphemy?
Also, you guys should check out a YouTube channel called The Gothic Bats, it has great (and good quality) make up tips for all. But you may have to skip a head a bit on some videos since he talks a lot.