T
oday I look a ridiculously short trek down the street to one of my favourite places with the beloved to show you guys this new shawl/overthing in full action (in comparison to this post
here
), my new collar, and a little more alternative of an outfit with terrible hair. Why do you do this to me, hair!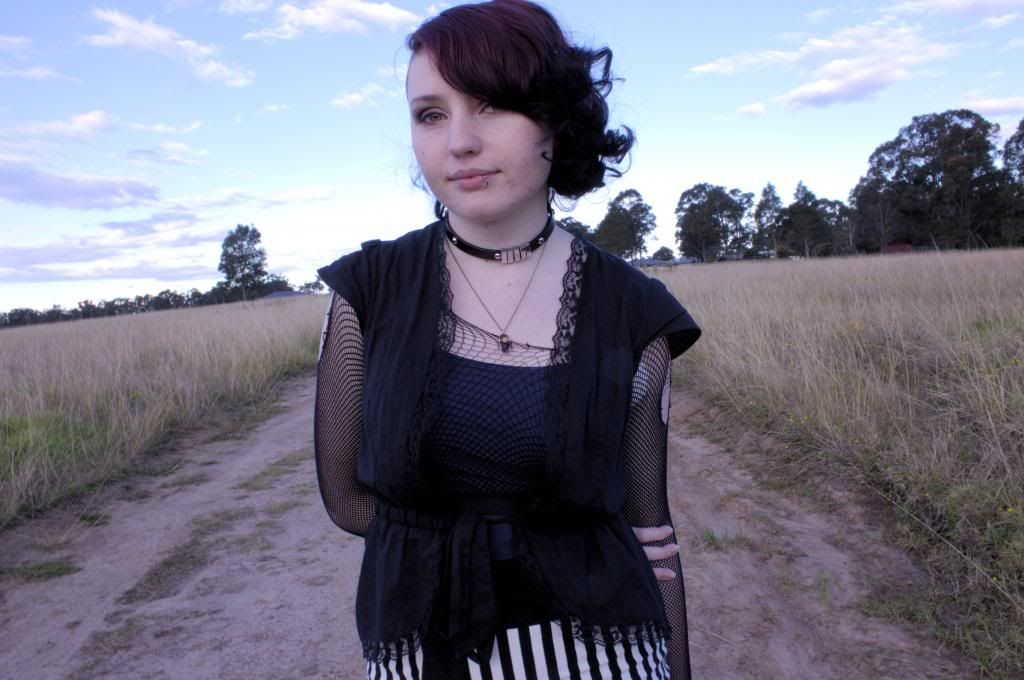 I also tried out a tonne of new make-up stuff that I recently acquired.
My hair just didn't want to co-operate that day. It may or may not have been the recent trim. I could achieve perfect curls with my regular brushing technique but I don't like perfect curls, I wanted nicely messy curls. And this is a little too "invisible person is holding a piece of my hair up", don't you think?
That's not snot, it's a scar from blowing my nose so much when I was sick.
I'm really confused as to the purpose of these random shiny, mirror things on my new collar. My mum has a weakness for sales, so she came home with two different collars not knowing what they were. I snatched them up as soon as I could. This one fits perfectly – too perfectly. Knowing the store she bought it from it's probably a silly bit of decoration. But if you have any thoughts, I'd love to know?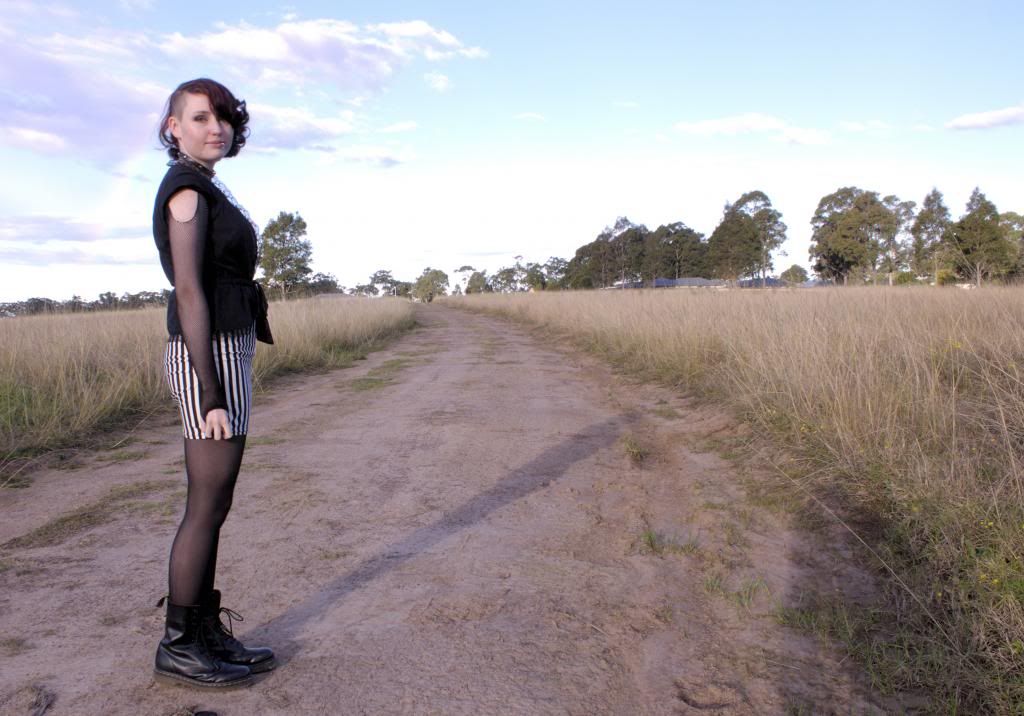 Overthing: EBay, skirt: Cotton On, Singlet: Second-hand, Collar: Cotton On
fishnet shirt: EBay (originally stockings)Stockings: Anon, Boots: Doc Marten.
This is one of my favourite places in the world. As a child I would come here with my mum to feed the horses just down my street and go inside with my friends to have adventures with 'sand-witches' and picnics. The first time I stumbled down this trail with my best friend we looked out towards the sunset to find it partially covered by a large kangaroo on top of some small hills. Unfortunately this once farm turned to ruin and has long since just been a trail to get to the new estates they're building on top of it. I'm really not a fan of suburbs in which all the houses look exactly the same, and all the trees are demolished and not replaced.