A
while ago I was thrifting and came across a blazer that I fell in love with it. I usually wouldn't buy anything with shoulder-pads but after trying it on, it fit perfectly!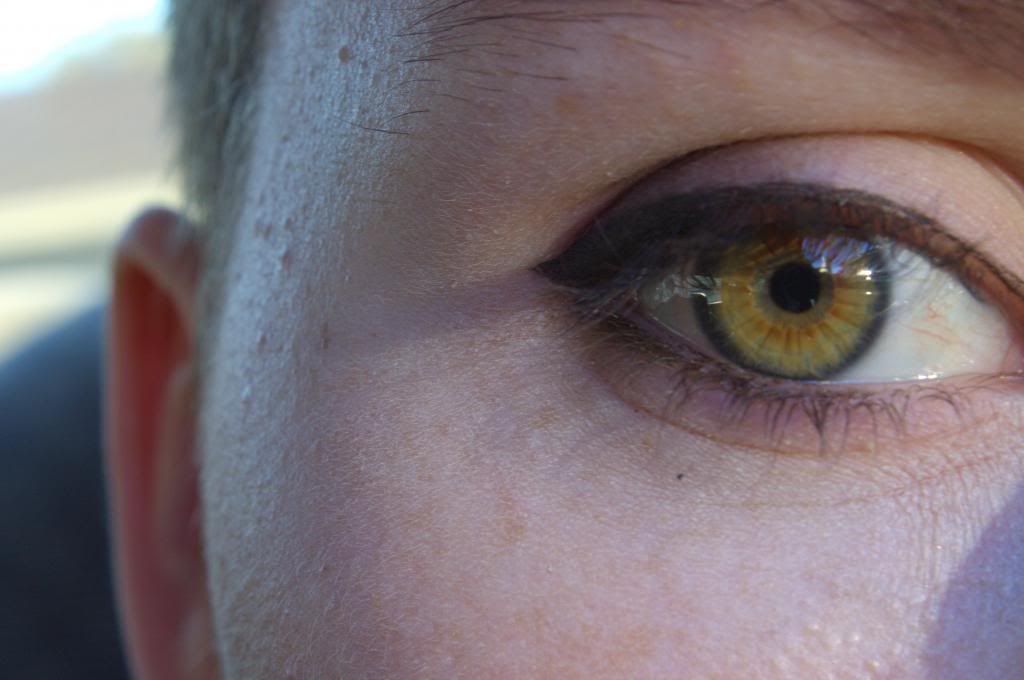 My last use of my gel-liner before it grew mold.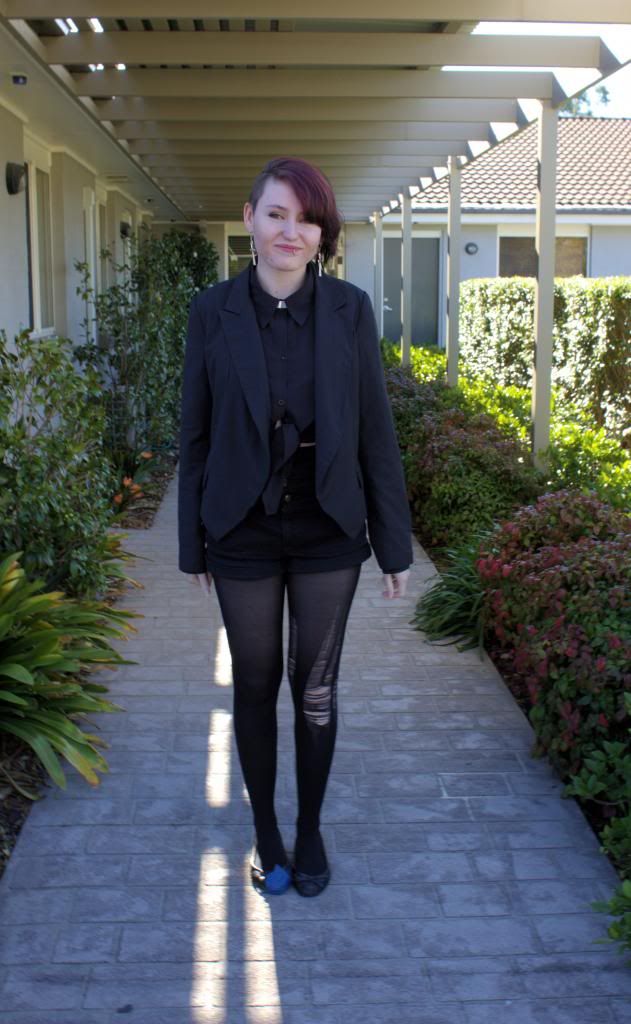 Oh gosh, please ignore the face!
Blazer: thrifted, blouse: She Inside, shorts: thrifted,
stockings: anon, shoes: Cotton On, earrings: Ebay, silver collar: kmart.
Usually when styling a collared, structured blouse with a blazer it dresses it up into something typically work-appropriate. But with the use of the absurdly short shorts – that help the blazer not overwhelm my tiny stature, the knotted blouse – definitely a teenage trend but gets the title of casual, and ripped stockings – my own staple makes the outfit more casual and comfortable. So comfortable in fact that this was the outfit I wore to get my septum pierced!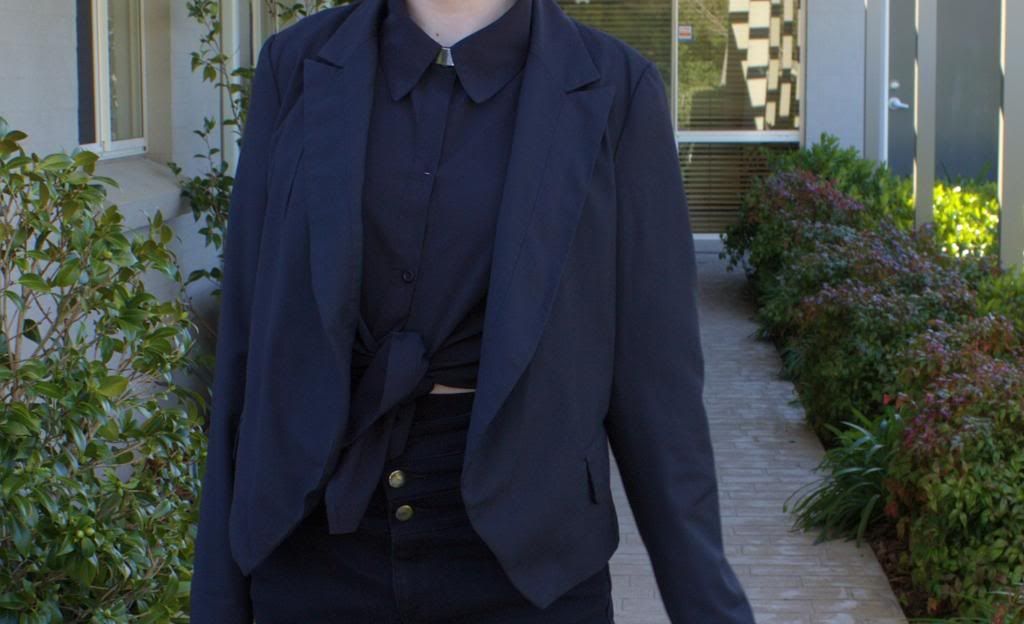 When I was first hit with the trend of the 'knot' I thought it was something that tweens did in an attempt to flaunt their silhouette – and at the time it was for everyone around me. It wasn't until someone I really respect fashion-wise (among others) showed me the way of the 'knot' that it hit me how versatile it makes clothing that is a boy-fit or even too large.
I can wear this blouse as a dress. If you combine that with the fact that these short, shorts are ridiculously short that leaves with with a blouse that goes down to my knees under my shorts. And so! In comes the miraculous 'knot' (I bet you're getting sick of me writing 'knot' and if you aren't you should be!). Anyway, note to self – don't judge a trend by it's followers.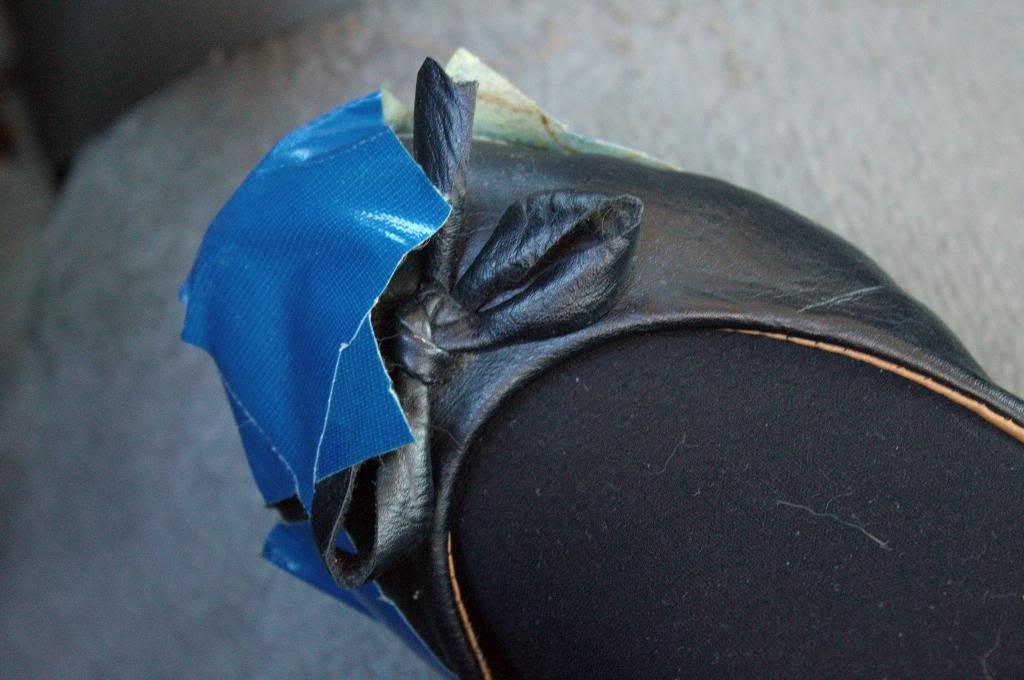 Don't you just love my shoe accessory? These broke a few days ago. Since I only wear them around the house these days and when doing washing I decided to throw a bunch of electrical tape on the gigantic tear down the front. My eyes are on a new pair of fake-leather flats with little bows.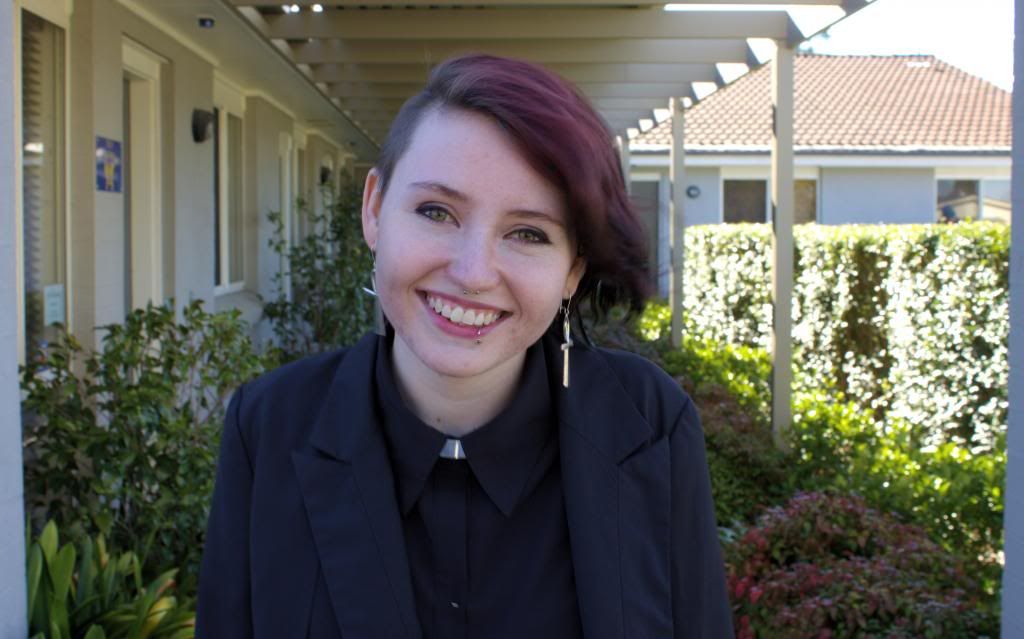 You can't really see but my earrings are pretty large ankhs.
How do you guys rock your blazers?