T
oday is the day before Coen's birthday. Since he has to work on his actual birthday I decided to make him pancakes for breakfast – with his choice of sides: cream, mixed berries and pure Canadian maple syrup. I don't have classes this week and so I've spent a lot of my time baking vegan things and driving around with the boy. – which is where the outfit post fits in!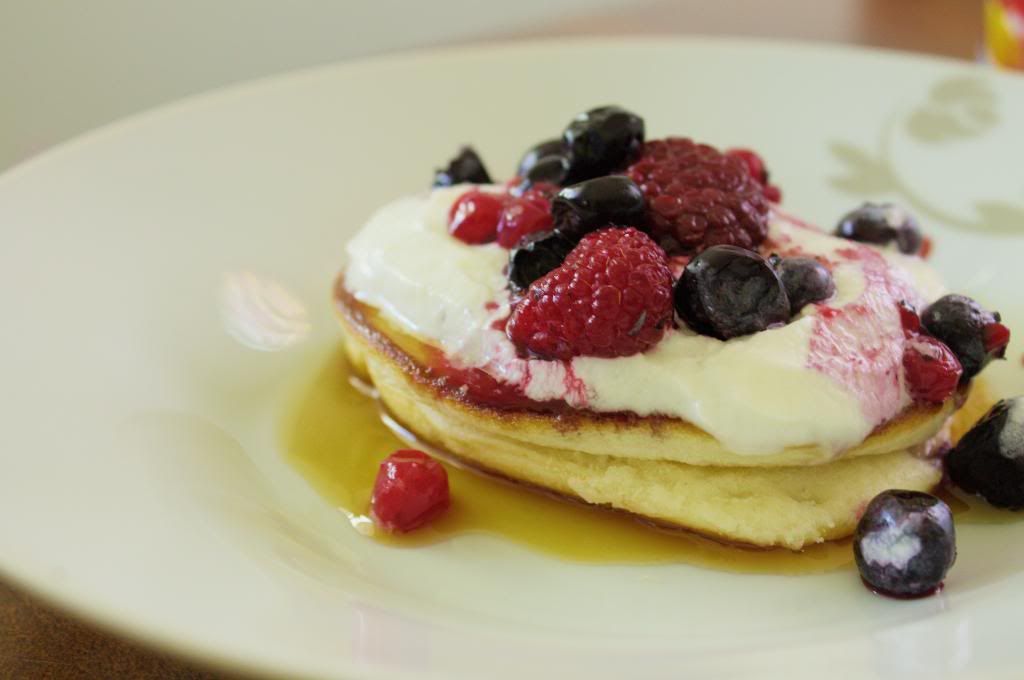 This is the breakfast I made for Coen's Almost-Birthday
Today was definitely suuny. A little too sunny if you know what I mean. Consider this is an outfit that I wore a tonne during winter layering with lots comfy things underneath. But I spent so much time wearing it to long Uni days that I never took any pictures of it (a habit I'm too used to).
The jumper was thrifted in Melbourne and Kitty told me it had the essence of Tumblrdom to it (not in those exact words). Funnily enough when I hold out my arms it makes a perfect rectangle. Now that's what I call
boxy
.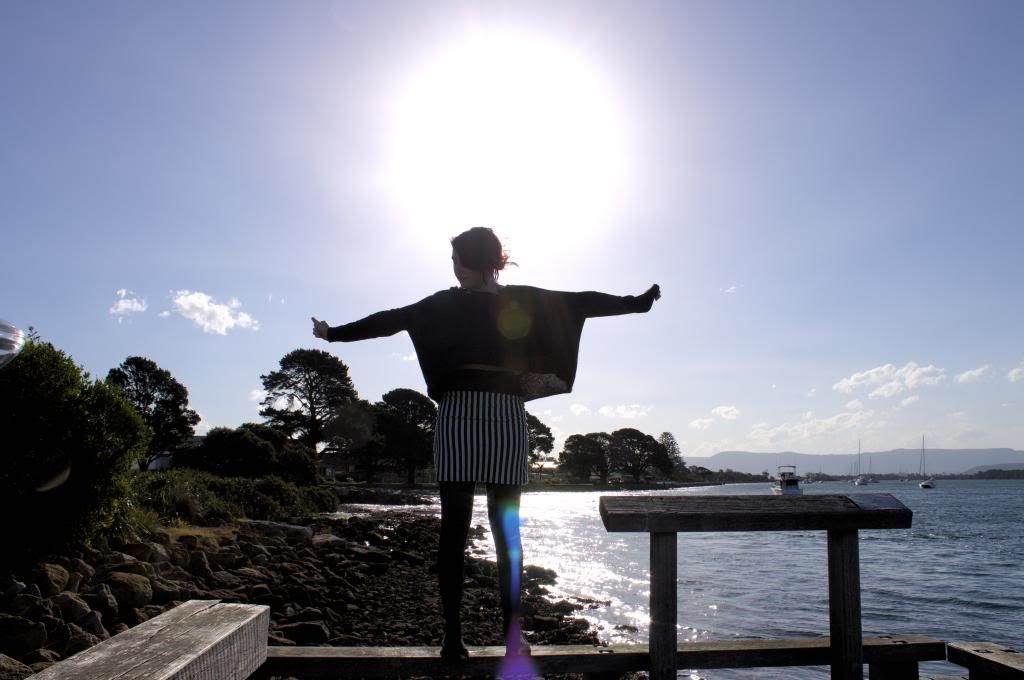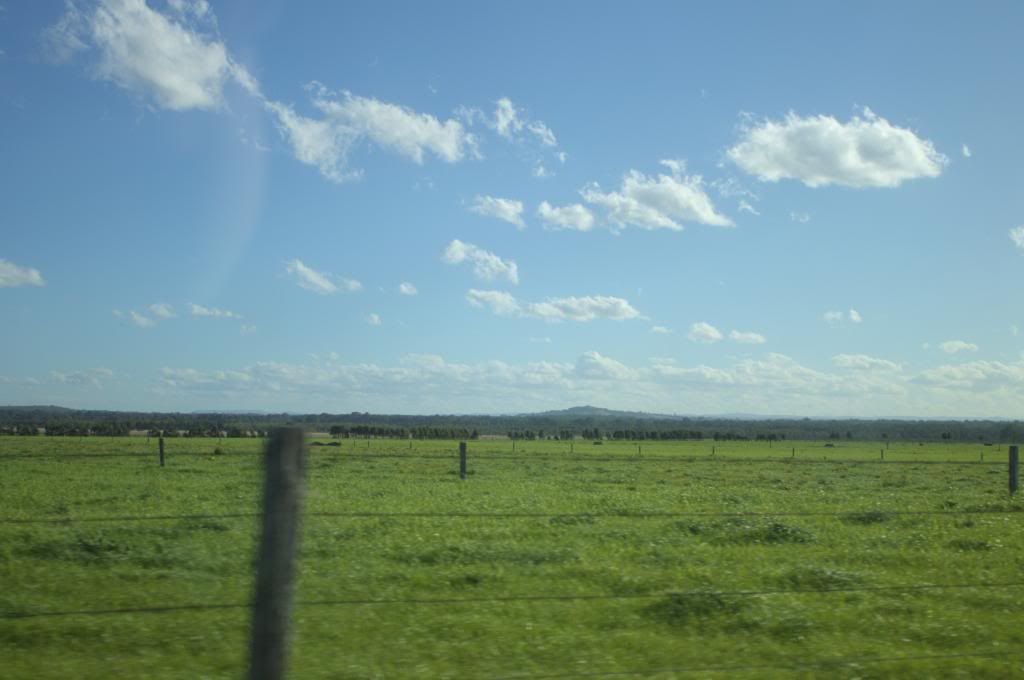 Outfit: Sweater: Thrifted, Skirt: Cotton On, Stockings: Anon, Necklace: EBay.