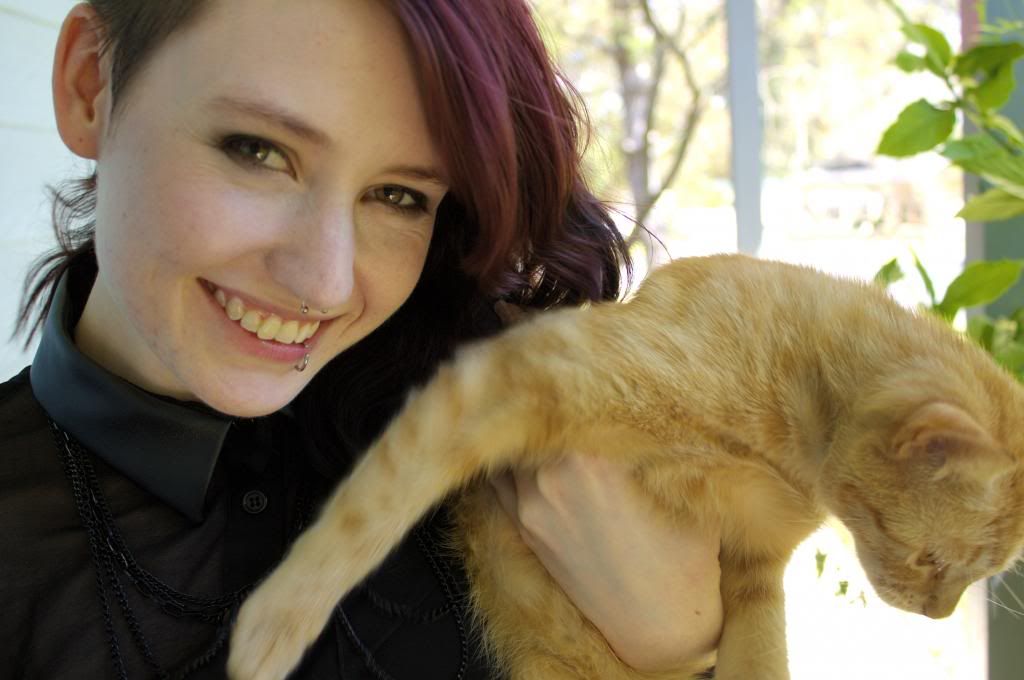 Here, have a pictures of my cat attempting to escape my love, as some strange metaphor for my love for you guys!
I
t's officially reader appreciation time, over here in The Walrus Room! I've always held the belief or, at least, wish that this blog could become more of a community than an all-about-me-dot-com. Community in itself is a large part of what being a Goth and/or an Alt person is about. The idea of "Goth" wouldn't exist without the banding together of people to create an amazing movement.
From the comments I read (I may not rely all the time but I certainly read and stalk!), I know you guys have your own awesome tips and opinions. Now is the time for you to show off your – oh god, I felt the sudden urge to write skillz – and have some one-on-one with your fellow Walrus Roomies. I will post an blog-post combining my favourites. (With links back to you lovely dears, of course!)
So, my question to you is:
If you could give any piece of knowledge or advice to another Goth, what would it be?
Alternatively, if you think this post contains too much slang, and bad quips I would love to analyse your criticism (because that has literally been my last feels-like-forever with Uni assessments looming closer). And if you didn't notice, that was an ironic quip where I try to covertly explain my shameless absence.
Don't worry, I'll stop now.