R
ecently, I found an adorably ugly dress with a tonne of floral print at a thrift store and have been wearing it ever since. It's kitschy (resembling eighties patterns) print goes surprisingly well with everything! I've been meaning to get a nice little floral dress to punk up and this was certainly the dress.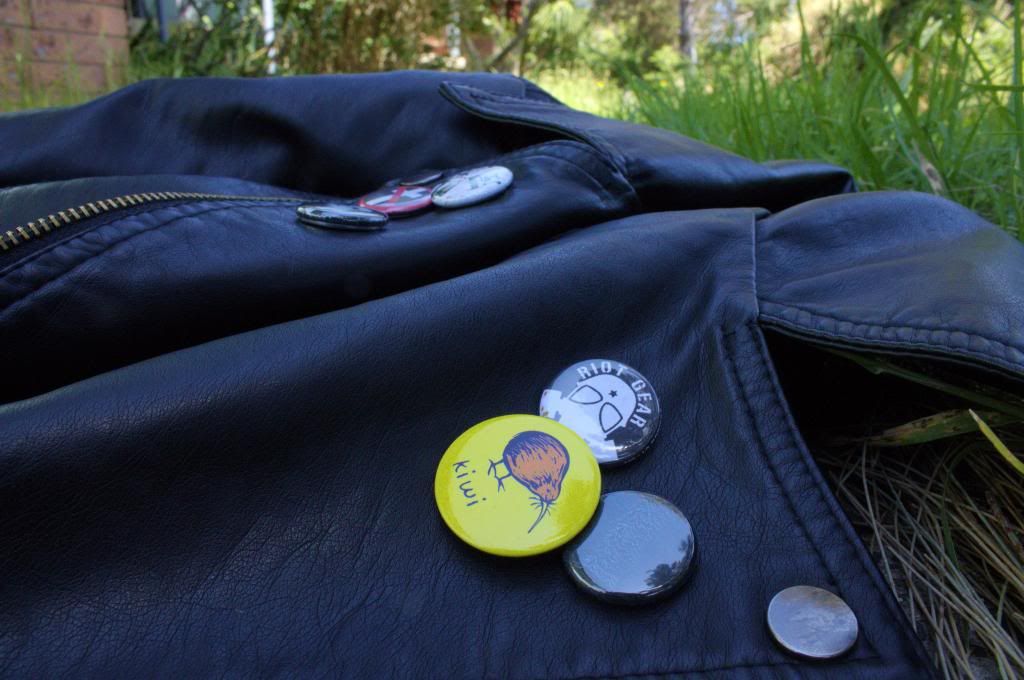 Guess who got a new pin! I love Kiwis.
Just last night I ordered a few more pins from a lovely Etsy store that I hope to be reviewing soon. It's a simple way to build some interest in plain outfits and show some personality!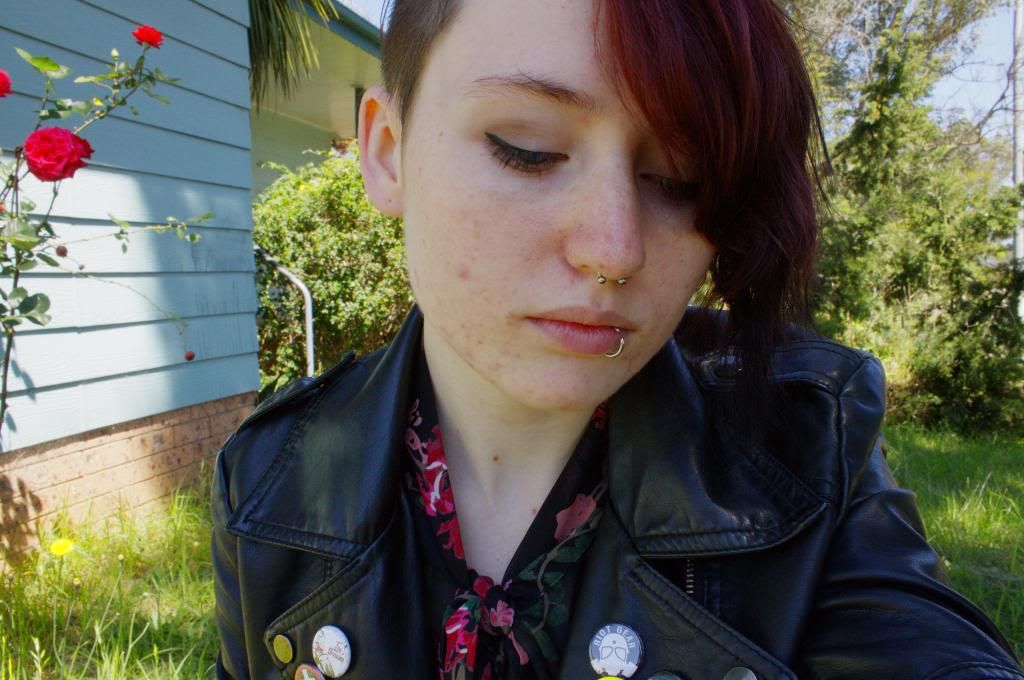 Winged eyeliner has definitely been a go to for me lately. It's so simple and if it's only for say, a doctors appointment (like this outfit was – yes, I have a huge bandage under that sleeve!) it doesn't need primer.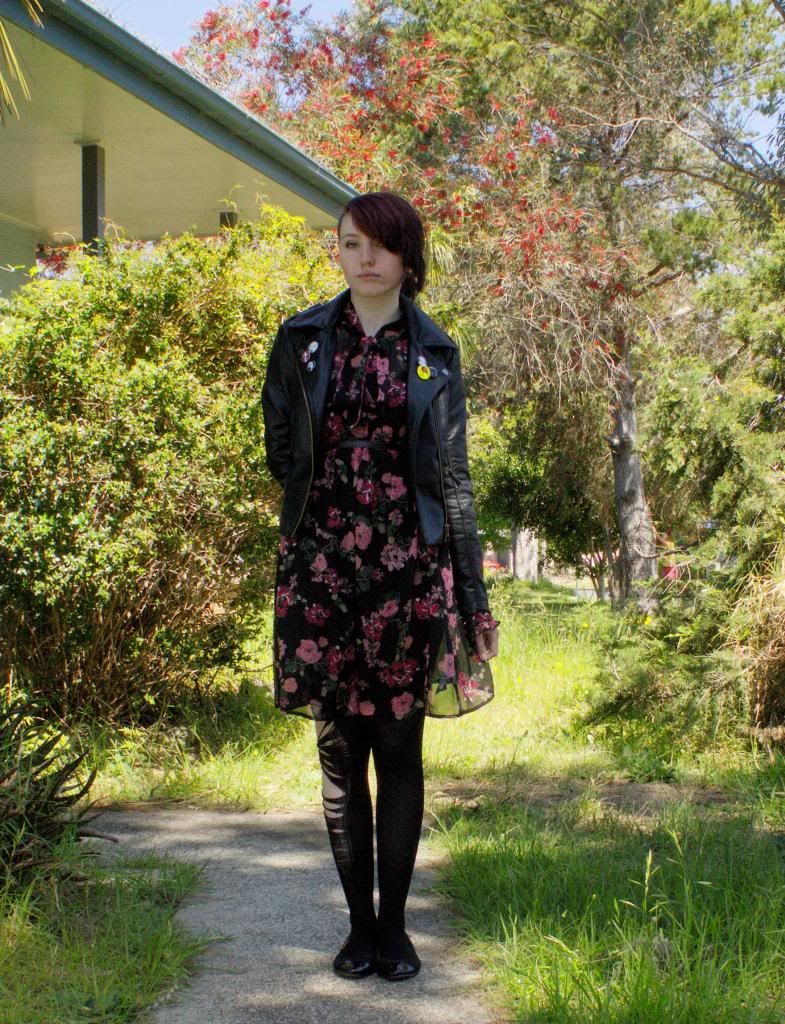 Beware the bitch-face. I never smile, or talk very much when Coen is away (not to say I'm not happy!). He had to leave for a few weeks for his sisters wedding. In the meantime I've been enjoying all the things he hates: loud music, horror movies (well, bad ones) and lots of spinach!
What little things do you like to enjoy when you have the house to yourself? I, myself, love to cook to really loud music!