I bought these products myself, and both found and love the store by my own accord.
T
here is one thing that ties all Punk and awesome alternative outfits together: badges. Okay, I'm exaggerating but come on! They are the best way to simply alter an a jacket or (as I have been doing on a specific pair of pants for a long time) make clothes fit while still looking interesting.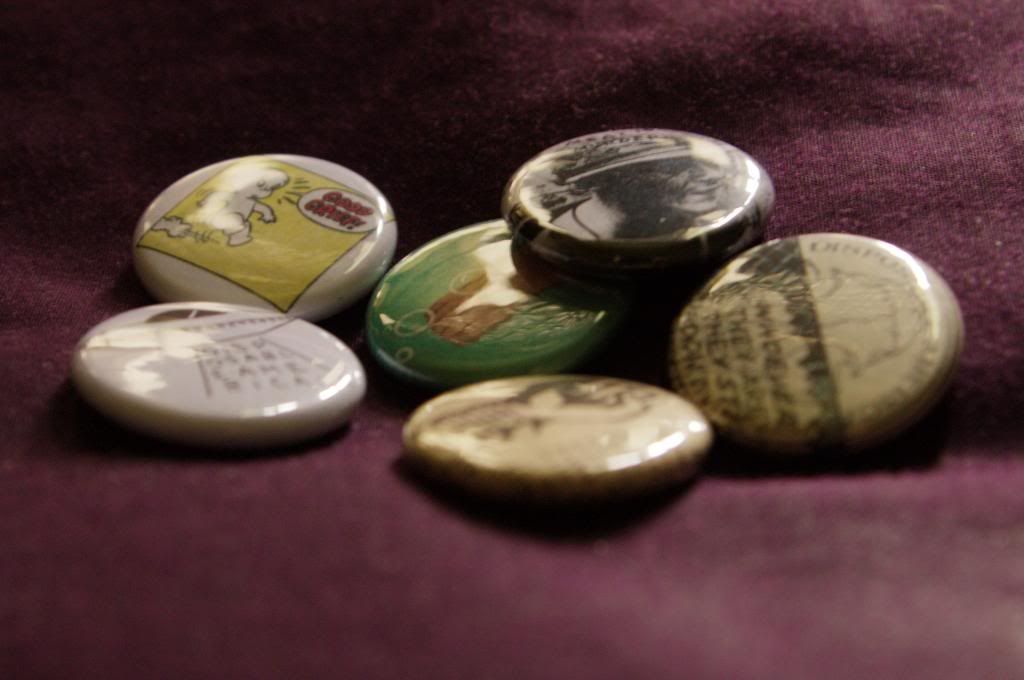 A while back I mentioned in an outfit post that I'll be doing a review of more pins I recently bought from a lovely Etsy store called Disposable America. I recommend them whole heartedly as being kickass sellers of both wholesale band and cult film pins, and bargain one-of-a-kind pins made from slightly damaged comics and classic cartoons.
The specific pins I received were the Casper the Friendly Ghost "Good Greif" pin,The Smith's "Death for No Reason" pin, and the Disposable America "Believe in Me" pin (that comes with two one-of-a-kind surprise pins).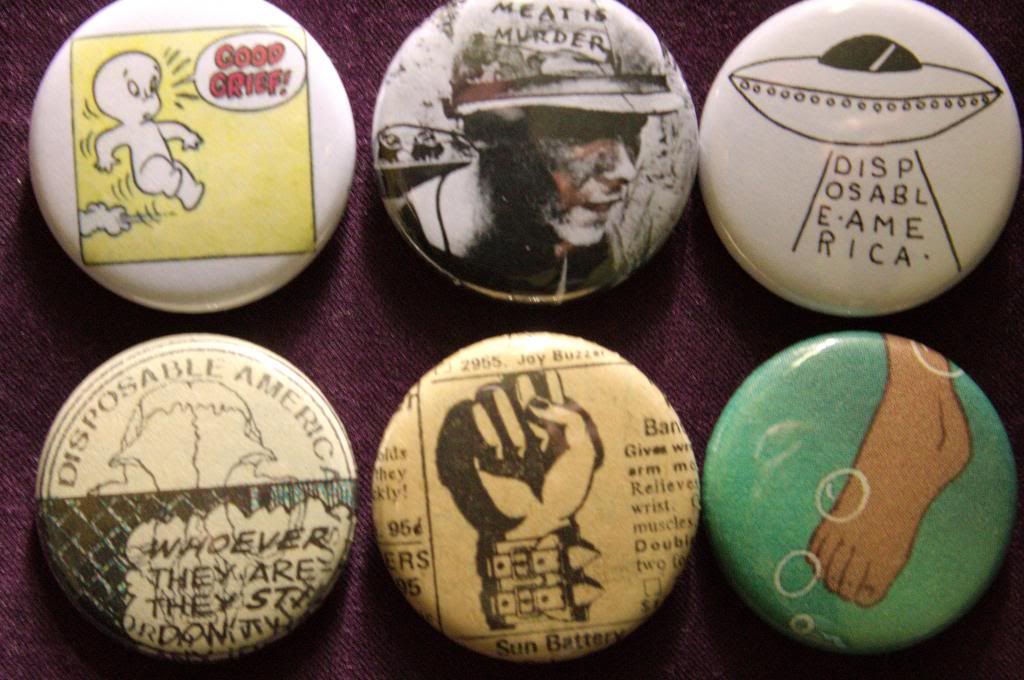 The top three are both my favourites and the ones I knew I was getting.
The pins themselves are well constructed with the usual pin-back. The pricing was incredible; the deal-breaker being the single shipping price for multiple items.
Now, in terms of style. I like that the Smith's pin is a covert way to celebrate my radical veganism without people noticing and getting offended. Okay, I'm not a radical anything but a person can dream, can't they? Instead of the two surprise pins, I received three. Granted one of them consists entirely of a foot. But it has given me a life goal that if I ever meet someone that confides in me that they have a foot fetish I will gift them this pin.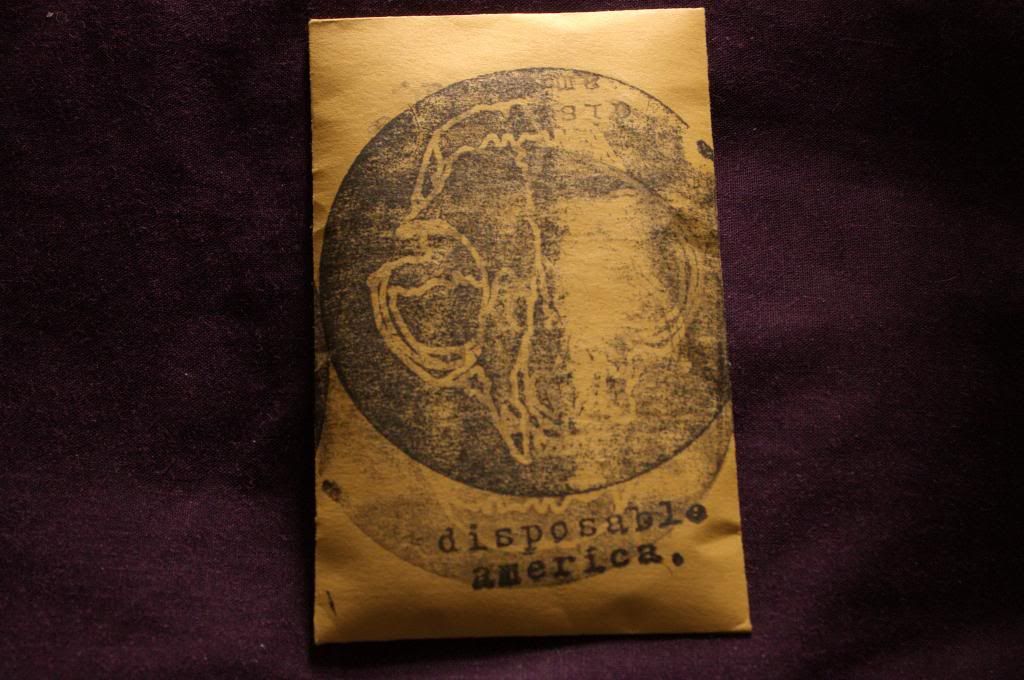 I bought the Disposable America pin for a few reasons: I like to support small businesses (of which I usually fall in love with and pledge my allegiance to as soon as they do something the slightest bit nice towards me), it came with surprise pins and I feel like I should allow myself to celebrate surprises a lot more and finally, because I think alien's are the best ever.
And by the by, this store is also an indie music distributor selling a lot of good Punk music. So, be sure to check that out too! Particularly on their website here.
Where do you buy your badges? And where do you stick them?