Guys! I made a Facebook page for my blog! Be sure to check it out (and like it to talk to me!) at this link here, or up in my little link menu above my photo in the sidebar.
J
ust a little makeup spam. It's so annoying for me to photograph makeup as what looks very heavy and dark in reality looks very plain on camera. Anyway! All you can really see bellow is my experimentation with fake lashes and the Illamasqua foundation I've been loving.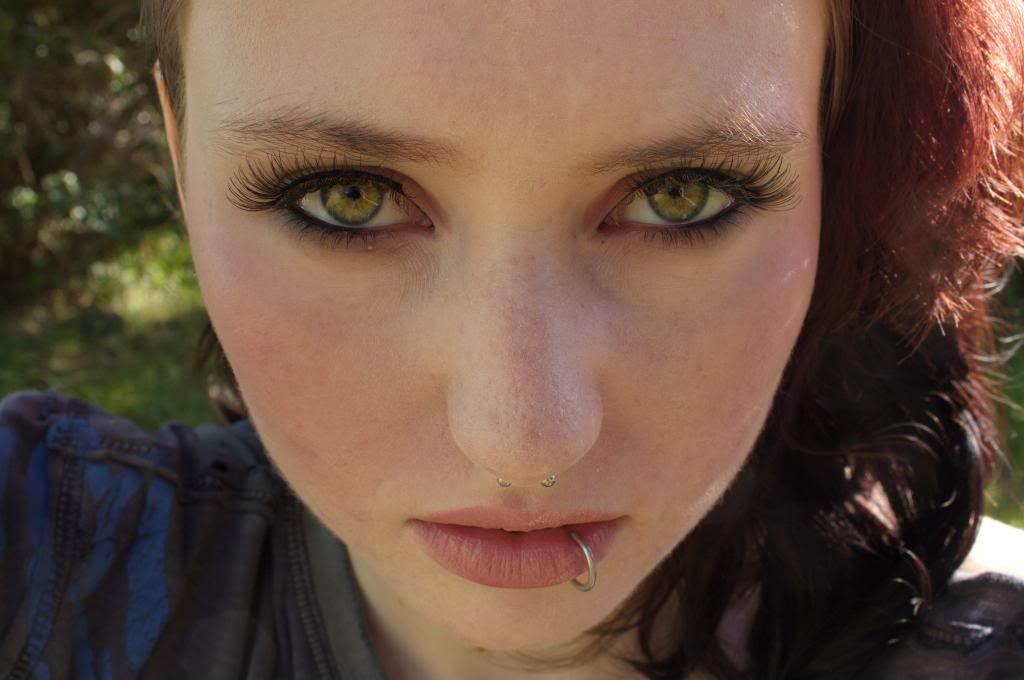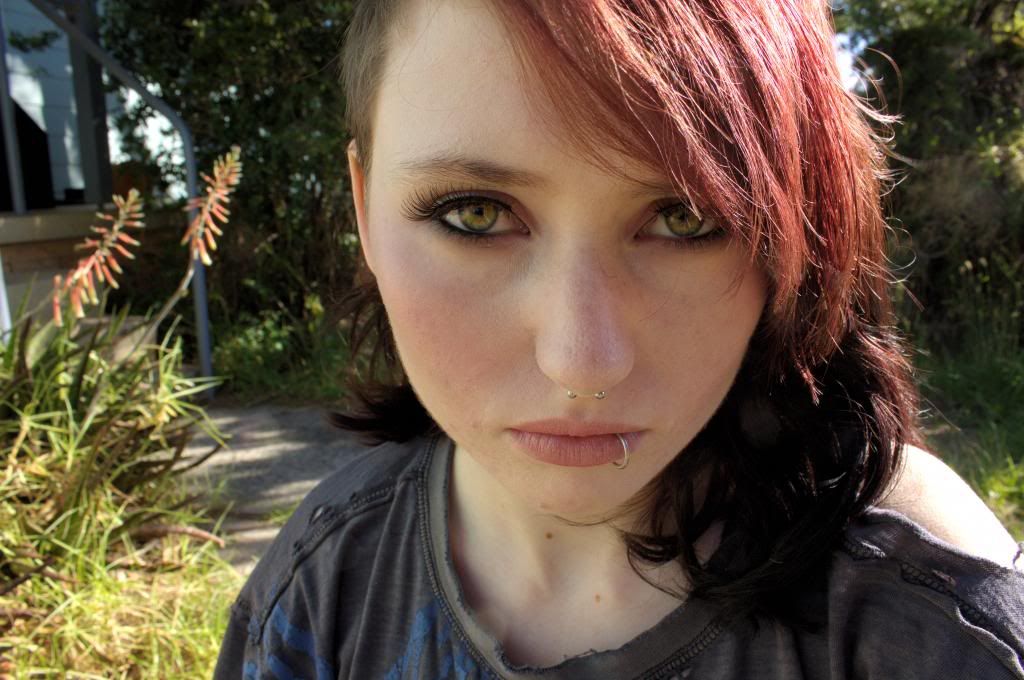 This look consists of:
Illamasqua Skin Base Foundation in no. 02
Illamasqua Matt Primer
Vaseline
Random liquid liner.
Coastal Scent's tony eyeshadow detailer and crease brush.
Sleek's True Colour Lipstick in Liqueur
Coastal Scents black (lower lid and crease), taupe (outer corners and as light contour), pinky purple (on the inner corners and as blush), white (centre of lid).
Scandal Eye's pencil eyeliner on lower lids.
Random lashes.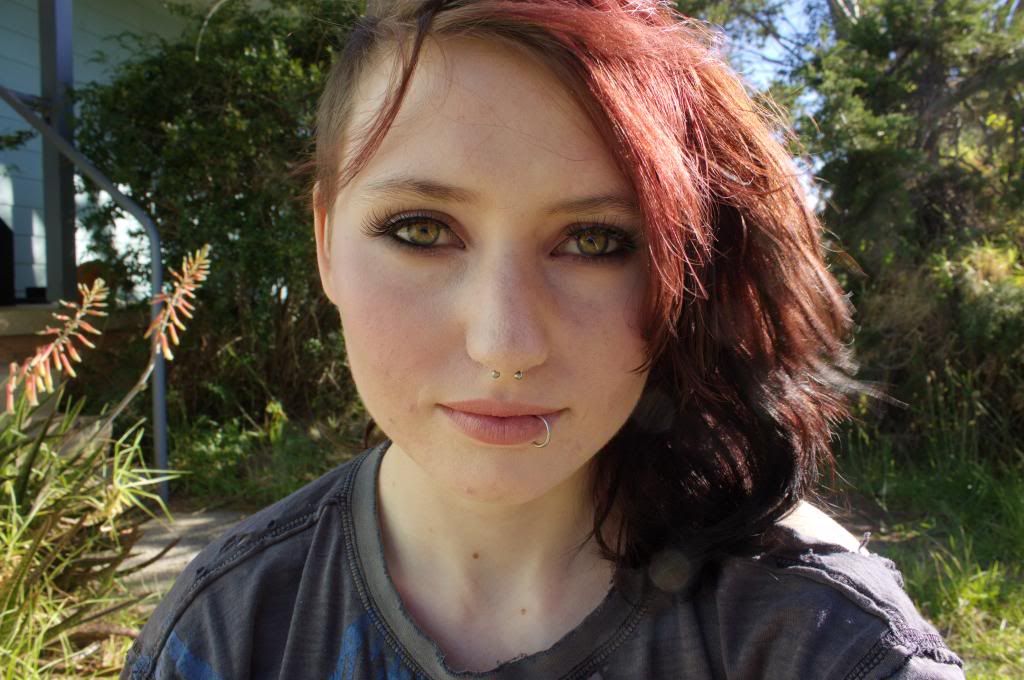 A full face of make up and horribly disheveled hair is officially my thing.
Are you a fan of false lashes or Illamasqua? What are your favourite products?