D
o you remember this eyeball dress? Well, it's easy to say that this dress and I just didn't see eye to eye (I couldn't resist!). So, now it's a nifty little cropped bustier that fits very well with my new leather jacket (that you would've already seen if you
follow my Facebook page
, cough cough).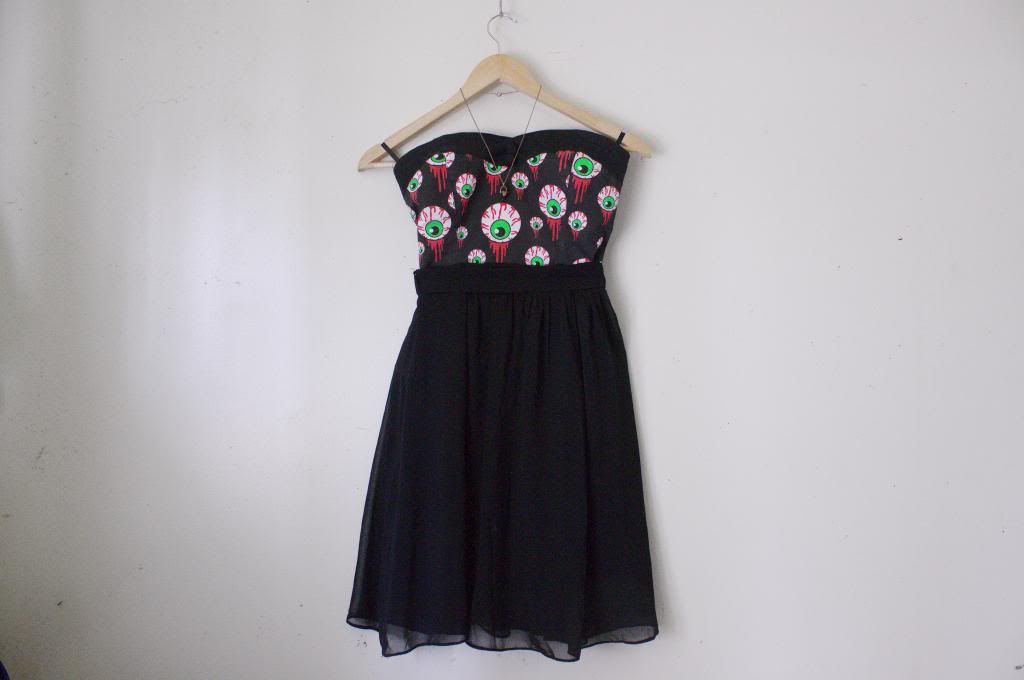 I've been waiting to show this outfit off for so long!
The dress can be seen in full in this post here that seems a lifetime ago! I ended up cutting it because I never wore it. It felt I was just too short for it to sit nicely, plus the fabric/zip combination (that happens in so many dresses) drives me insane as it doesn't allow the fabric to fall nicely, instead it juts out. People that make dress, please stop doing this. It's cheap and makes me upset.
The leather jacket is a bit of a sad story. I surprised Coen with a leather jacket of his own (after taking measurements) but when it arrived it was far too small. Not quite small enough for me, but after lots of coercing I promised to put it to use.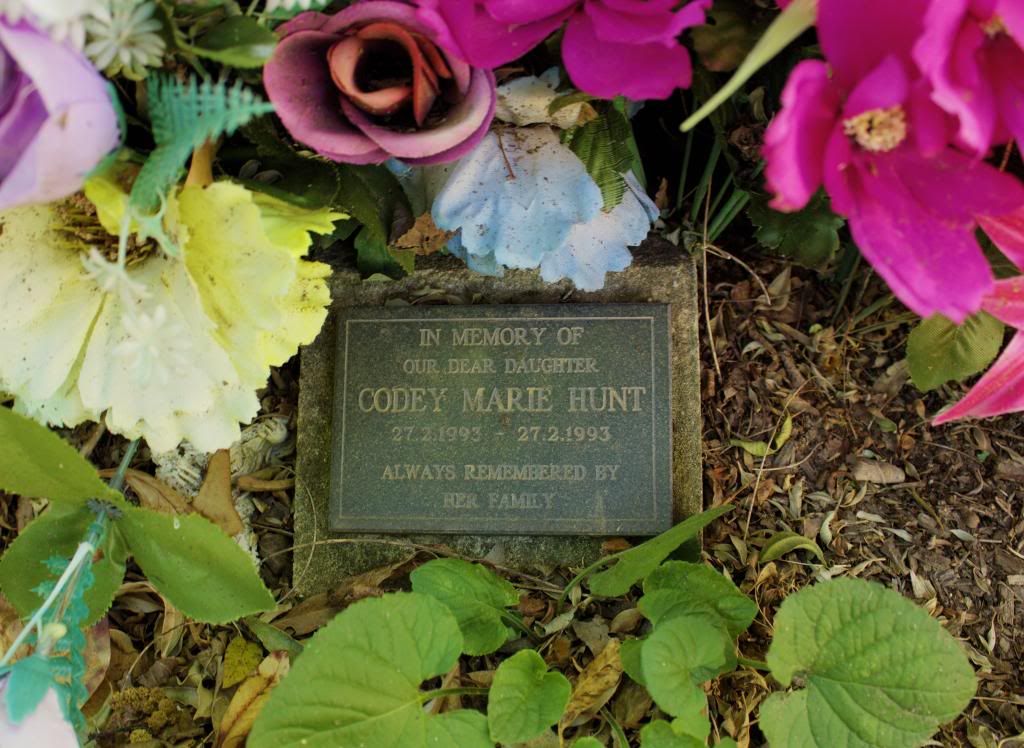 These flowers are all left by my mother.
Originally we were going to take picture on a beautiful road on Coen and I's way home from grocery shopping but apparently this road no longer exists. Being to frightened (ahem, Coen being frightened) to park on a private road so I could take pictures with one of my favourite animals (cows!) we decided to visit some of the dead we know at another cemetery.
Do you have anything you love the idea of but you just never wear? How could you fix it?