I
n resent times my life has been a bit difficult as of late. We've had to bury two kittens and the last two are being heavily watched until they're taken to the vet tomorrow before we eventually take them to the pound or try to give them away. I never like to get attached to kittens because I'm very protecting and persuasive. I would probably choose to take another kitten into my life over spending money on myself for the next six months. It's just that the emotional investment overwhelms me.
On the note of animals, do you know what kind of animals I don't like to be near? Spiders!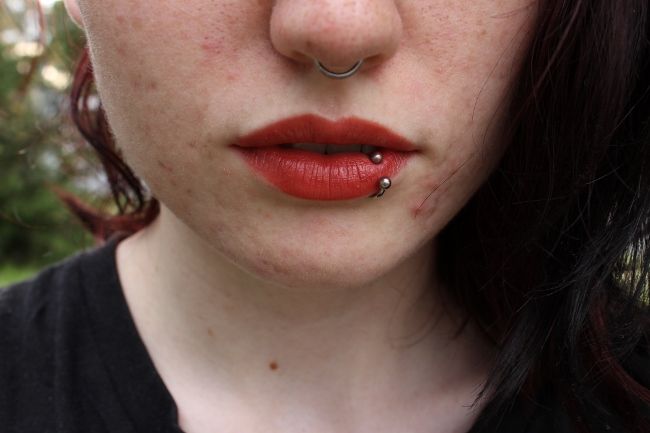 If you look close enough to the first picture you might be able to make out a white dot in my hair and another on my shoulder. Those aren't dandruff, guys, those are tiny spiders. I was trying to take polite outfit pictures in a weird space because I didn't want to people in my regular space to feel awkward having a camera pointed at them. While resting my head against the wall of my house to view the camera, I later found, that I had been resting my head on a nest of a hundred tiny albino spiders and their not so tiny mother. It's safe to say I freaked the frick out and said screw it to the neighbors.
The last picture emphasises the fact that it then started to rain and thunder. Just my luck. I feel like these two events could just be one big metaphor for my life lately; a hilarious metaphor none the less. "My life is a herd of tiny albino spiders that find their way into my hair just as it starts to rain."
On the positive side the lip colour I'm wearing is Voodoo by ELF. I recently bought it, along with another called Posh and I'm in love. In actuality it's a lot more peach toned, but hopefully that'll show up in the review I'll be putting up soon!
In the meantime, if you could describe your recent life in one big silly (or not so silly) metaphor what would you choose?