The makers of this book were kind enough to send me a PDF that I could explore and review for you guys. Check out their website of this book here.
W
hen I first started reading this book I didn't think I was going to
enjoy it to it's fullest, but by the third chapter I was hooked. What drew me in was the novel's focus on Hoodoo traditions. The writer, Tom Hammock and illustrator Megan Hutchison do a great job in capturing a certain realistic Hoodoo tradition while creating a lust for readers to Google-find everything they can on the topic. Not to mention the spirituality of this book goes hand-in-hand with another of my loves (than Spooky traditions, that is) which is: death!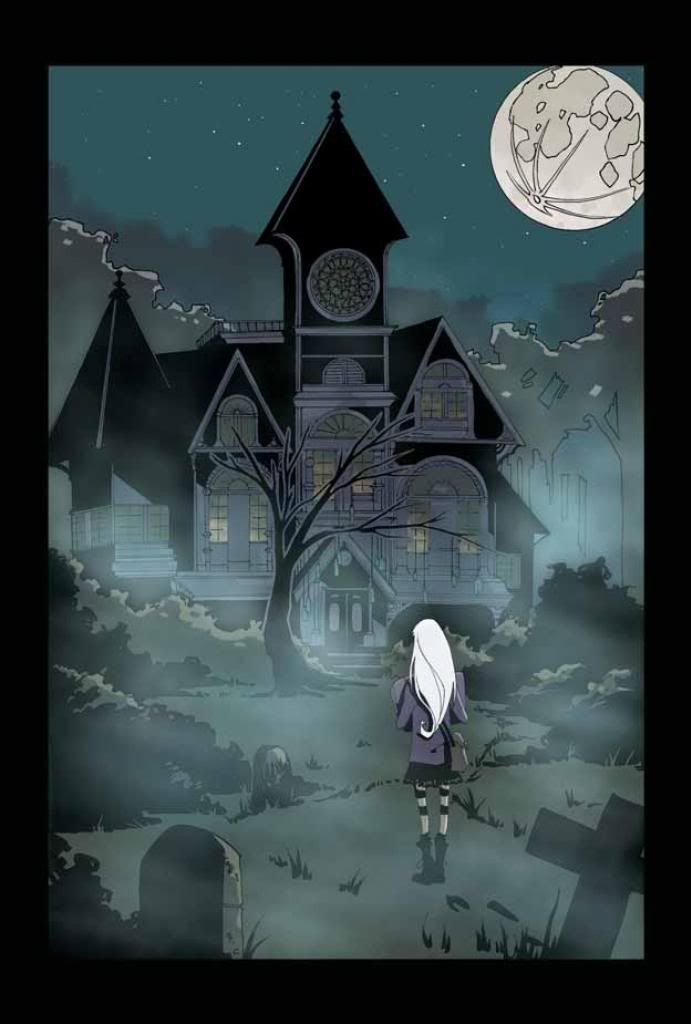 Image from Wil O' the Wisp

I love that from before the novel even begins you get a sense that
this is an individualist piece of work that is created to inspire
readers to explore their own unique traits. We see this throughout Aurora's
character, dark obsessed but whimsical, even the writer; Hammock; states that it is his "hope that Aurora and her adventures in some small way spark curiosity into the world of Hoodoo, and other vanishing traditions all around us."
But is the main character a Goth? Let me start by asking if anyone could please make a collection inspired by her outfits? But other than her outward appearance filled with stripes, combat books and a whole lot of black Aurora is definitely someone to be looked up to by Spooky
people of all ages. She is comfortable around death, her chores consist of piecing skulls together and making moon observations, and she lives amongst the isle's cemetery.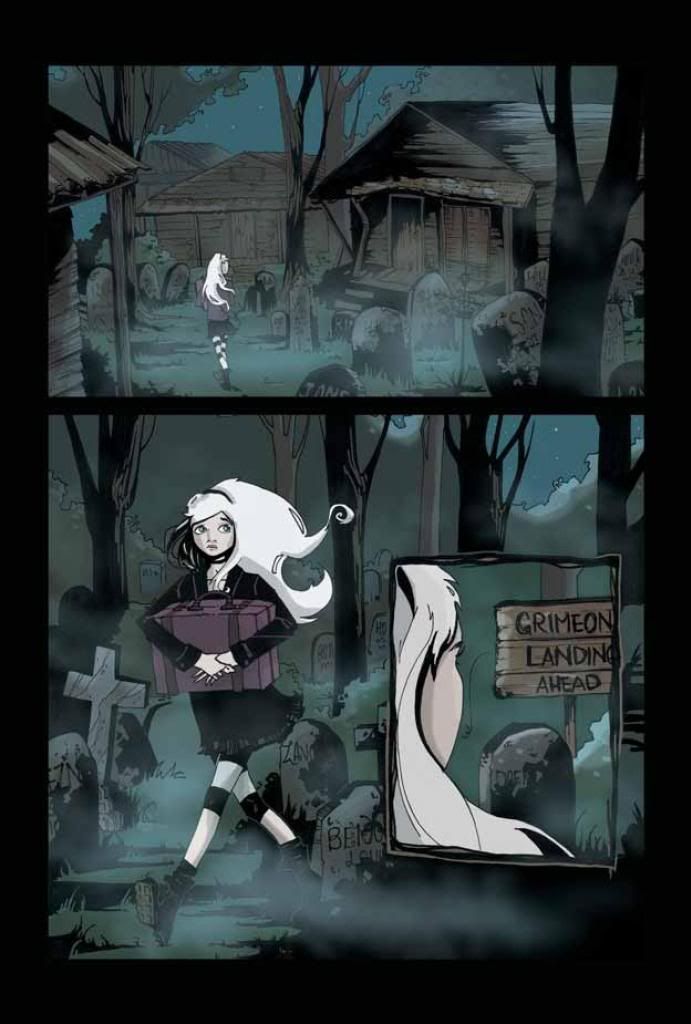 Image from Will O' the Wisp
Considering the young adult audience I was surprised with the focus on death. The language was simplified in a way that would be easily understood but the theme of death and spirituality was represented in a realistic way. People are murdered and their bodies rot, taxidermy is practiced and bones are collected, Hoodoo is practiced and explained, and the romance plot ends with a rather surprising gasp.
Image from Will O' the Wisp
I think that the writer Tom Hammock has exceeded all of the goals that
he outlines in his beginning letter to the reader. This Graphic novel provokes
interest in Hoodoo (You'll definitely be seeing more of it on my blog!). The story is something I've
fallen in love with that I think I'll want to read over and over
combined with the beautiful presentation of the cover and the little
diary aspects that will be perfect for showcasing. From now on the hard copy is on my wishlist.


I'm considering buying it, what about you? Do you like graphic novels?