S
o, I bought a plaid maxi-dress. Do you think I can rock it? It was supposed to rain today, hence why you've found me wearing boots and a cardigan in direct sunlight (apologies for the iffy photos). But other than that, this dress has a little more to it than it seems in terms of copyright.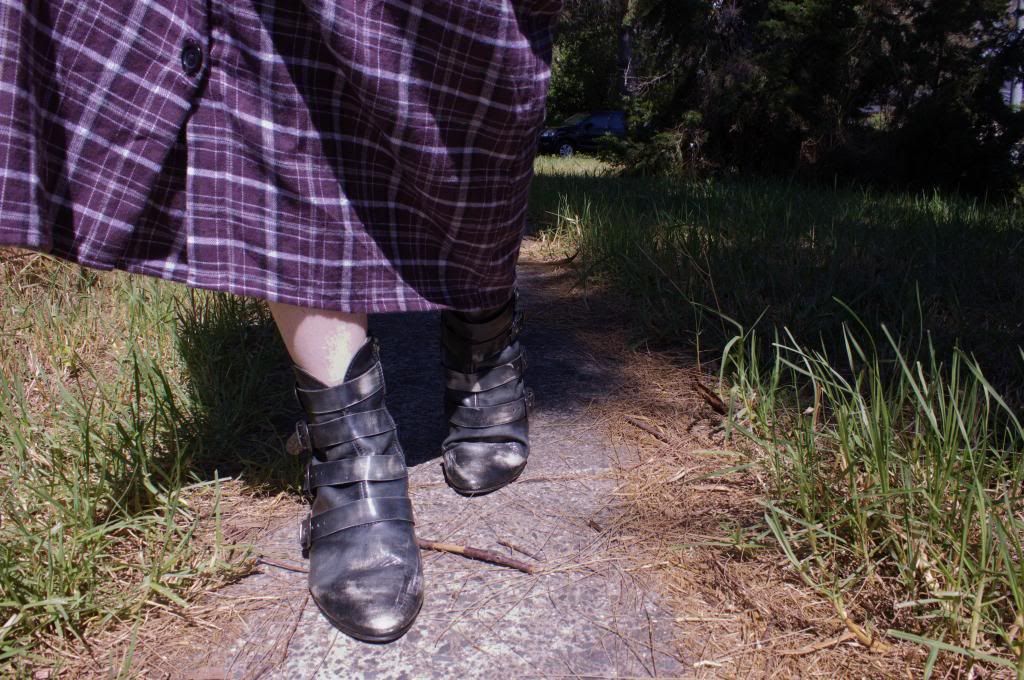 Strange pixelation is what happens when I don't wear socks.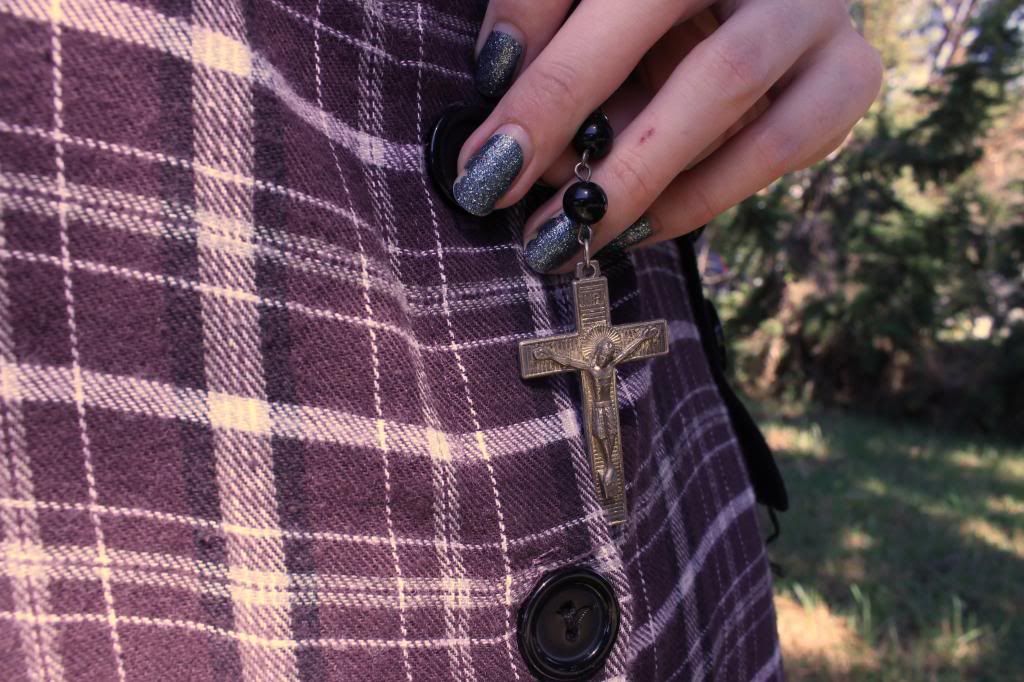 Yes, my nails are horrendous.
Okay, so, copyright is very limited within the fashion industry because you can't copyright a dress style or materials. The retail world has made it's fortune from cheaper versions of designer clothes (I don't think there's anything wrong with this!) But I do still feel a bit uncomfortable wearing a dress that is a blatant rip off, specifically of Unif's Nevermind dress.
It was a bit of a trial. I've seen a few outfit posts including that dress but I wasn't sure if I could pull of the long length. The original was just too expensive considering I knew it's not something I would even wear weekly! Not to mention, I'm considering altering this one to fit a bit tighter around the waist and hips; it's a bit too billowy for my liking. I would be far too frightened of ruining the original to alter it.
What are your thoughts? This situation reminds me a bit of Lolita replicas, but is it as serious? Those dresses cost hundreds of dollars to own and are certainly on a far different level in terms of quality than any mainstream, everyday wear. Does this sort of thing happen to typical Goth clothing brands? I don't think I've ever seen anyone try to rip off Iron Fist or Lip Service before! Would you wear a replica?