I
'm not quite sure how long I've been complaining/whining/wishing for winklepickers but that time is officially over! It's been a while since I've bought a pair of shoes that I want to wear at all times and I thought they look in place with this semi-Voodoo inspired look; bones and feathers are a bit Voodoo-esque, right?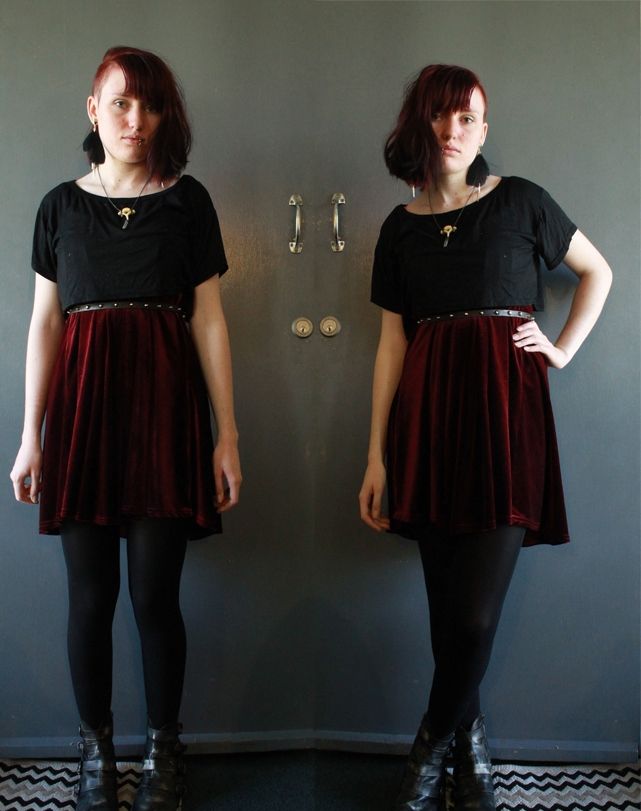 Front door pictures!
Outfit: Top: EBay | Dress: Missguided | Belt: Boohoo.com | Boots: Free People | Necklace: Etsy (Sold Out) | Earrings: Anon
These boots were half-price at just the right time. While, alas, I couldn't afford the face melting price of four-hundred dollars for my coveted Freebird by Steven boots I've been drooling over since I stumbled upon them, I found these on sale. The perfect object to feed my boot rejection. The buckles especially are the key to my heart.
This little crop top has been a five dollar blessing. I'd been looking for a simple black crop top for ages but couldn't justify fifteen to twenty dollars on one. It may be far too short to wear on it's own and be able to lift my arms without my bra showing, but it's rather sturdy and great for layering.


Have you guys found any EBay gems as of late? Do you think Western + Animal Bones + Feathers equal anything like Voodoo? Or is it Hoodoo!