T
his outfit is a bit of an assortment! We have something new, some things that are old and something you've never seen me wear as it was intended. But with leopard, denim, velvet and my trusty bone & crystal necklace, I'm pretty sure you won't get too bored.
That blue pole has been the bane of my existence.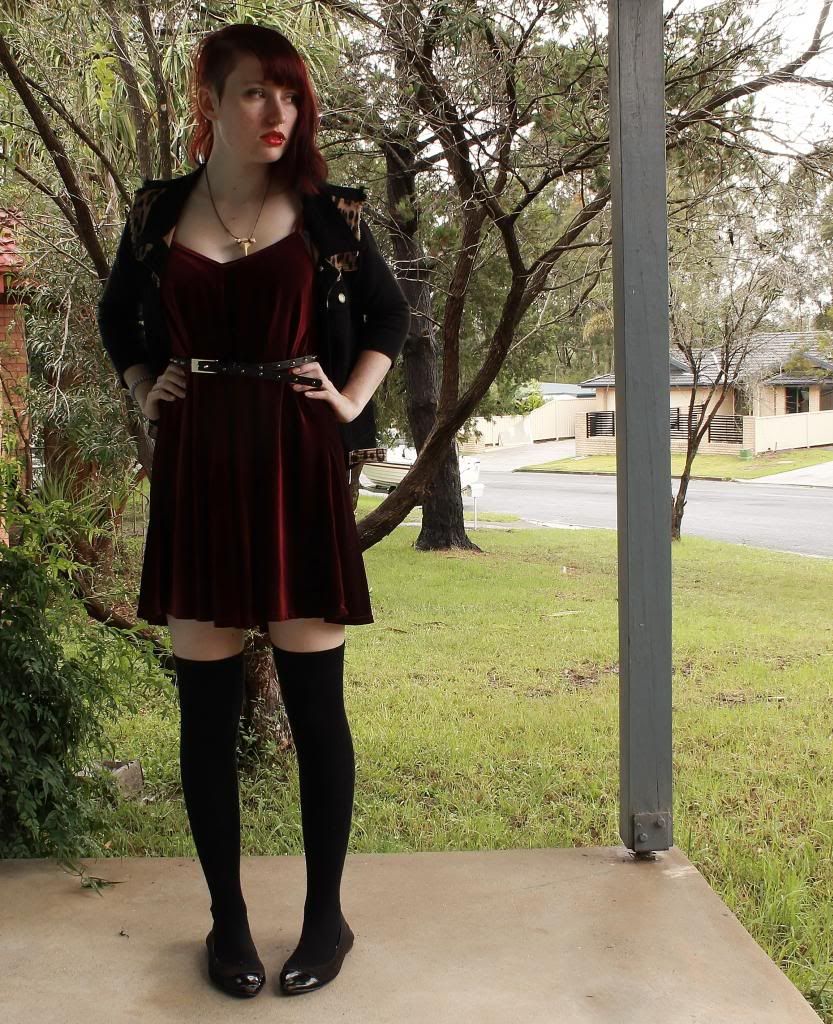 Socks: Asos | Shoes: Target | Dress: Missguided | Belt: Boohoo.com | Vest: Boohoo.com | Necklace: Etsy | Cardigan: Thrifted
A denim vest like this has been something I've been searching for at least a year. That may sound silly, but I'm extremely picky. The only problem I have is that I thought it would be at least two sizes smaller; woe! Even though it's still on my wishlist I don't regret buying it. The leopard gives the vest a bit of personality, it's broad enough to add some patches to and it'll change up any dolly-dress I buy in the near-future (because I honestly can't have enough).
This dress is a piece you've seen me wear as a skirt a few times here and here. After stortening the straps I've found it's perfect to wear with pretty much anything! You'll be seeing outfit posts including it for a long time.
What are you wearing today? As I write this I'm wearing pyjamas and shopping for lace maxi skirts (to no avail). If you stumble upon one you think I'll like don't forget to drop it into the comments!