I woke up this morning planning on redesigning my navigation bar to be a drop down menu. At the time I didn't realise I would spend the entire day seeking out blogger code DIYs. Even so, I'm not quite sure it looks any different. Through my search I rekindled my love for some of my favourite tools and in others I've finally stumbled upon true love. In the form of free online widgets, that is.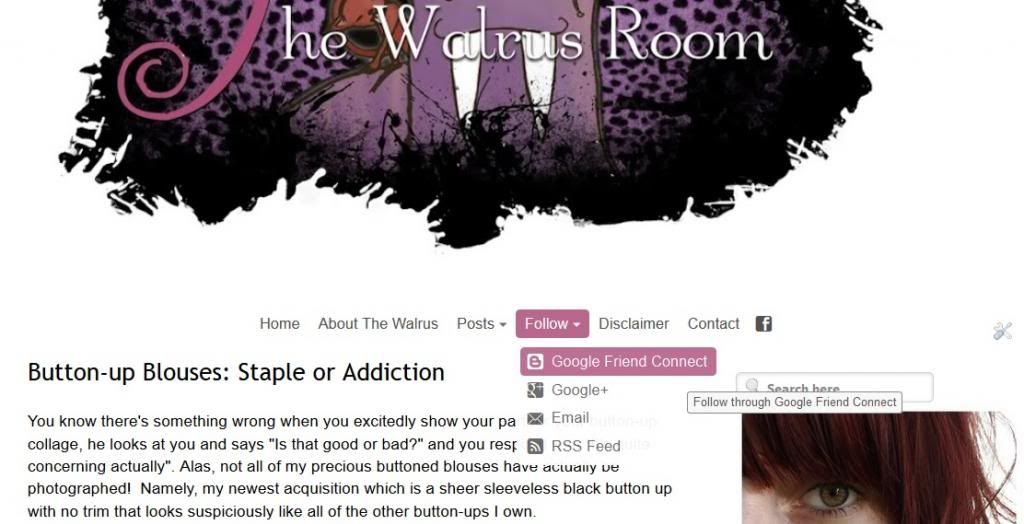 Shiny new drop down menu!
Not only does this generator make it super easy for anyone to create really professional menus but it also posts articles, that you can find on their blog, outing how to add these into your blog platform. Since I only have a basic understanding of HTML and all those other harder scripts, my coding always ends up messy and it takes hours if I want to change something. Their method is simple to amend at any time. Which is a lifesaver if you realise at the last minute that you forgot something important.
I was going to mention that this app can be buggy at times but it seems they have completely updated. I haven't spent much quality time with it due to finding the Drop Down Menu Generator. Before this is what I would use to manually make my navigation bars.
Specifically this apps is used to map any image you choose. You select that part of the image (for instance your blogs logo) and add a link. When that section of the image is clicked, it either opens the linked page in another tab, window or changes page. It's great for making your own social media buttons, for mapping complex banners. But it is a very simple program in essence.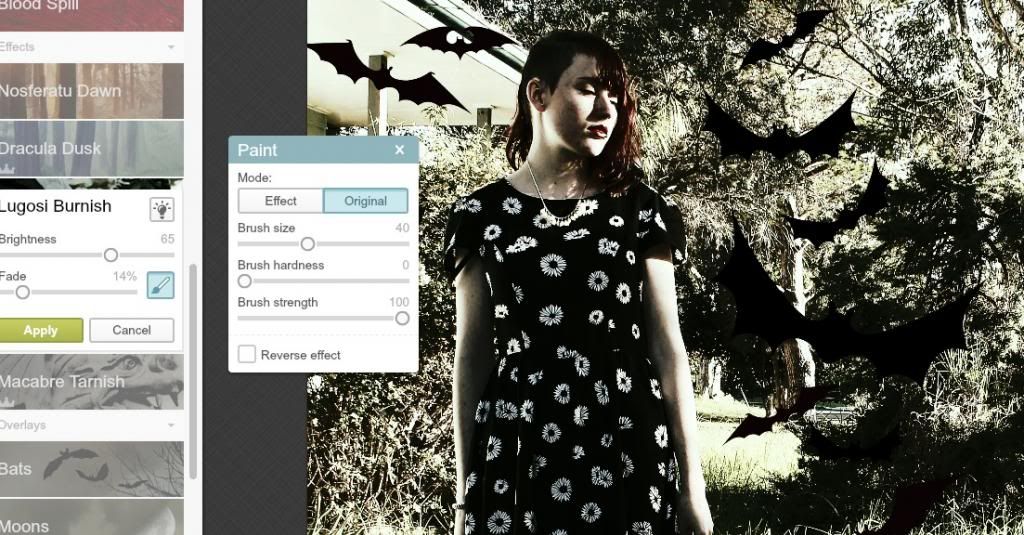 Not my typical editing process – I am Bela Lugosi reincarnate.
Before I'd gotten the hang of Photoshop I would use Picmonkey. It's an online photoeditor/collage maker that is super simple to use. But surprisingly you can do some pretty complex things if you use a little but of maneuvering. You can use the 'draw' button on a low harshness in the exact same way you can use a paint brush on low opacity in Photoshop. The site's only downfall is that they don't implement layers.
I still use this to date when I don't feel like juggling a hundred layers to get a simple square of four images with rounded corners.
Lastly I want to include a few specific links to posts that explain how to add features and include free to use code. Code that you can copy and paste into your blog to add features super simply.
Techsperia has three great options for your next search bar. I'm almost completely sure you'll like one of them! There's the elegant, Techsperia Style and Trackers-Style. They also have tonnes of other tutorials for most platforms.
A big list of Five Hundred Photoshop Fonts (also applies to word proccessors like Microsoft Word). I'm a bit of a typography junkie.
Are you a wizard of blog design or a mere mortal such as myself? What do you think of my updated blog look, is it still me? I personally like to add a bit of my signature colours: pink, green and purple. Not to mention my signature fonts you can find listed in my disclaimer.