I
have to admit that before my boyfriend came along I lacked an appreciation of pirates. While I still don't want to watch Pirates of the Caribbean for the thousandth time I'm happily enjoying the first season of Black Sails. The plot is interesting and both it and the characters are based on historical fact (most of the characters were real people and the island was a real place). Most of all, of course, I'm enjoying that pirate look. I feel it's the perfect mix of Gothy Victorian goodness with angry punk tearing and using utilitarian accents in a purely aesthetic way (like wearing safety pins in your hair), that I need in my life.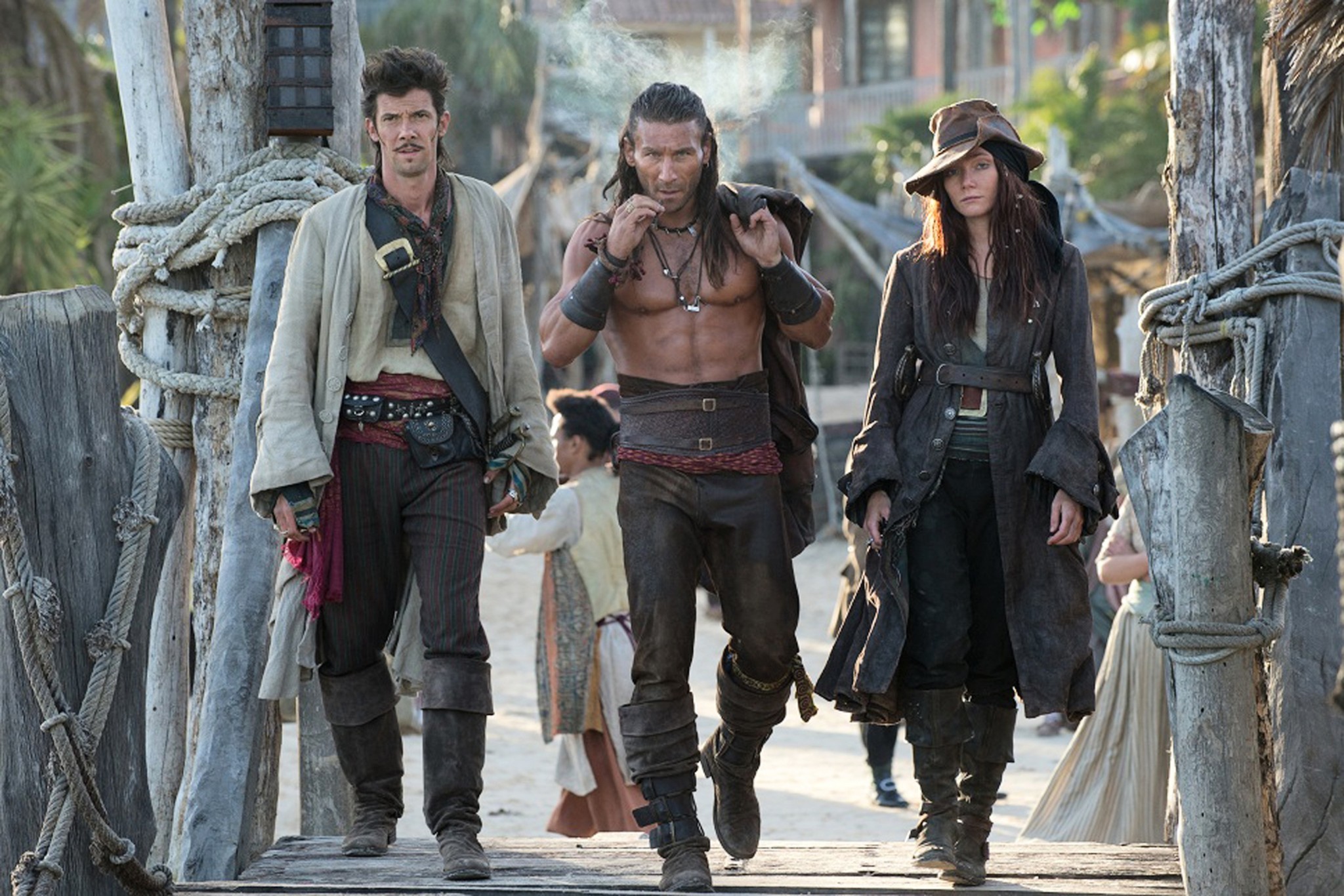 Jack Rackham, Captain Charles Vain and Anne Bonny – Image from Black Sails – Link
So far, my favourite characters both look and personality wise are Anne Bonny and Rackham (who were both real pirates). Anne Bonny's character is notorious for dressing in more masculine clothing and not taking shit from anyone. Rackham is always found rocking killer hair and steampunk-esque glasses. I also can't help but to love John Silver – one of the primary characters that causes the plot to unravel when he steals a very important page to find a ship that could save the pirate island of Nassau – because is this sarcastic and witty remarks, and his amazing ability to scheme.
What do you think of the pirate look? You might not see the Victorian/Punk mixture that I see and I'd love to know what words come to mind when you look at pirate style. Perhaps steam-punk or simply not-your-thing! Have you ever rocked a pirate style?