T
he temperature is by no means summery, but I insist on dressing like it is. But it's becoming increasingly funny wearing outfits like this for early-bird grocery shopping and coffee with Coen!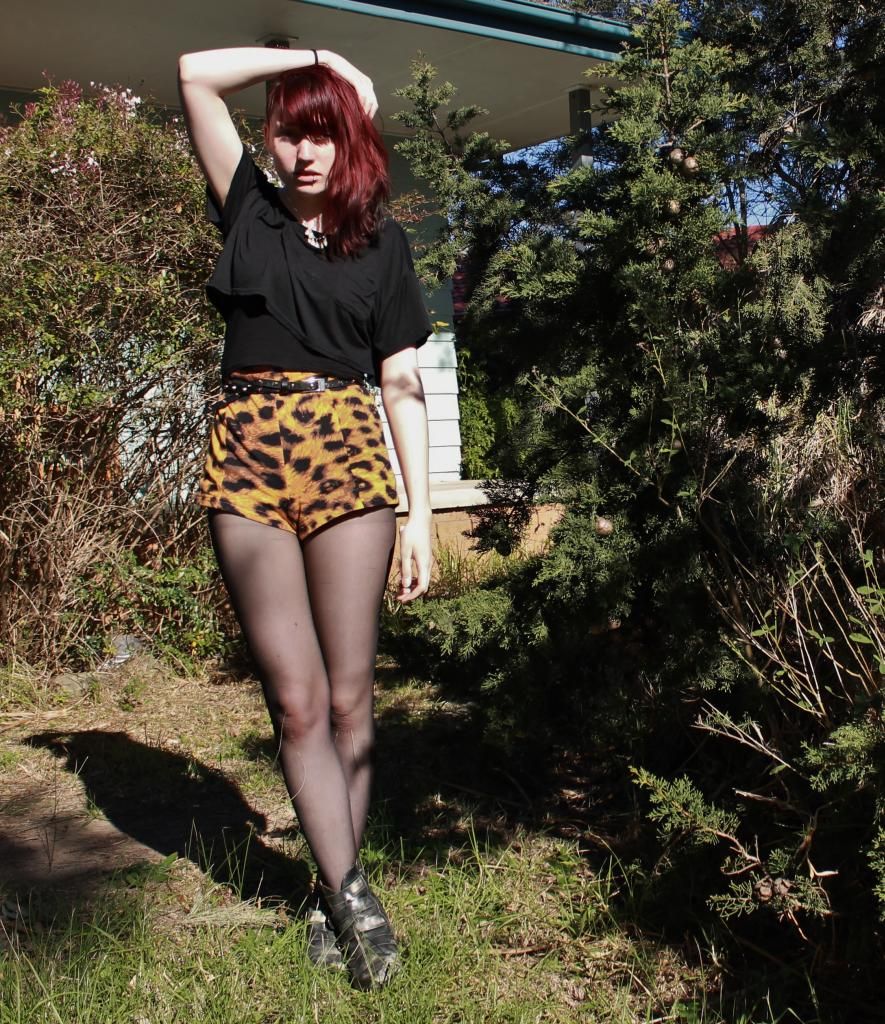 I was wearing thigh-highs but I decided they made me look like a member of Flash-dance.
Buying clothing from EBay can be hit or miss with sizing. This crop top being so short has led me to layering it over dresses, or wearing it flash-dance style like today. Layering a cropped singlet beneath so that I don't expose myself every time I reach for some almond milk or Oreos (top two items on my shopping list).
Since it was chilly I opted for a cardigan, but on a summer day that was actually a summer day I'd opt to punk it up a little more with my leopard/denim vest. Double leopard is no crime in my books.
On a bit of a side-note, an outfit like this makes me wish I owned bracelets. I've never been a bracelet kind of person; my wrists are too thin for most of them. But with my sudden spur of inappropriate-weather-dressing I'm feel the urge to find something that might fit. I know some of you have the same problem, do you have any brands you like or tips and tricks?