S
o, I have a lot of trouble writing outfit posts – which is kind of strange since that's probably the type of post I do most often. Lately I've been taking pictures and readied the pictures for a post but my brain would instantly empty. Maybe it's because the thought process to my outfits tends to be very "I like it because it's cute" rather than any complex formula.
Kimono as a Blouse
I just really wanted to wear a kimono as a blouse.
Checks? Urg, What was I Thinking?
I wanted to justify buying this blouse by wearing it at least once and tried to remedy a bad morning by "Stevie Nicks-"ing the day up with a fringed shawl.
I have no idea what my shawl is doing in this picture.
Blouse: Kmart | Shorts: Reverse | Socks: Asos | Shoes: Borrowed from mum | Shawl: DIY | Ring: Birds N Bones Jewelley
Leopard Knicker Shorts work with Everything
I wanted to know if leopard knicker shorts actually really do work with everything.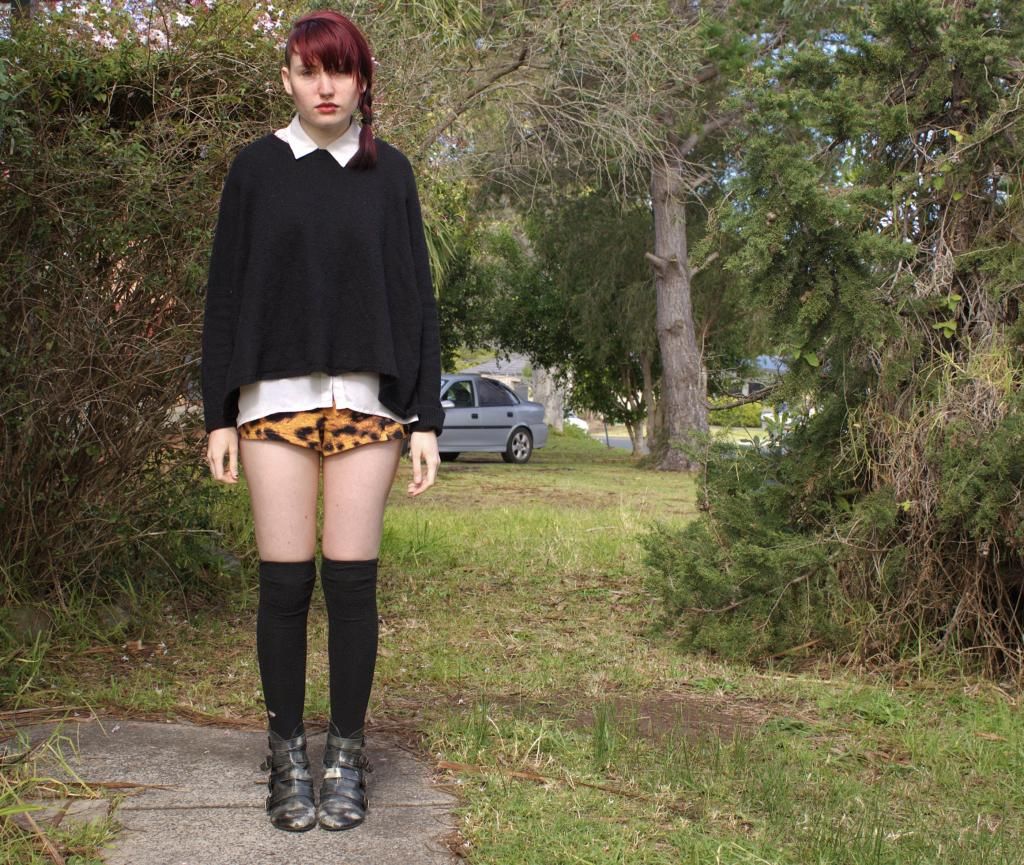 I look so sad because it was super windy and far too cold for shorts.
Blouse: ROMWE | Sweater: Thrifted | Shorts: Iron Fist | Socks: Asos | Shoes: Free People
It's easy to see in this kind of post you get a lot more variation than my usual outfit post schedule. I tend to get super obsessed with the same items and wear them in every post that makes it to the blog. But what do you think? Is this a post you guys would like to see again?