A
s I write this I'm on my mid-term break – I'm honing in on the last days of uni for this year (so close but so far), in two weeks American Horror Story: Freakshow will be the first thing to watch on my to do list and everyday I ask, is it Halloween yet?
I'm sad because it isn't even October.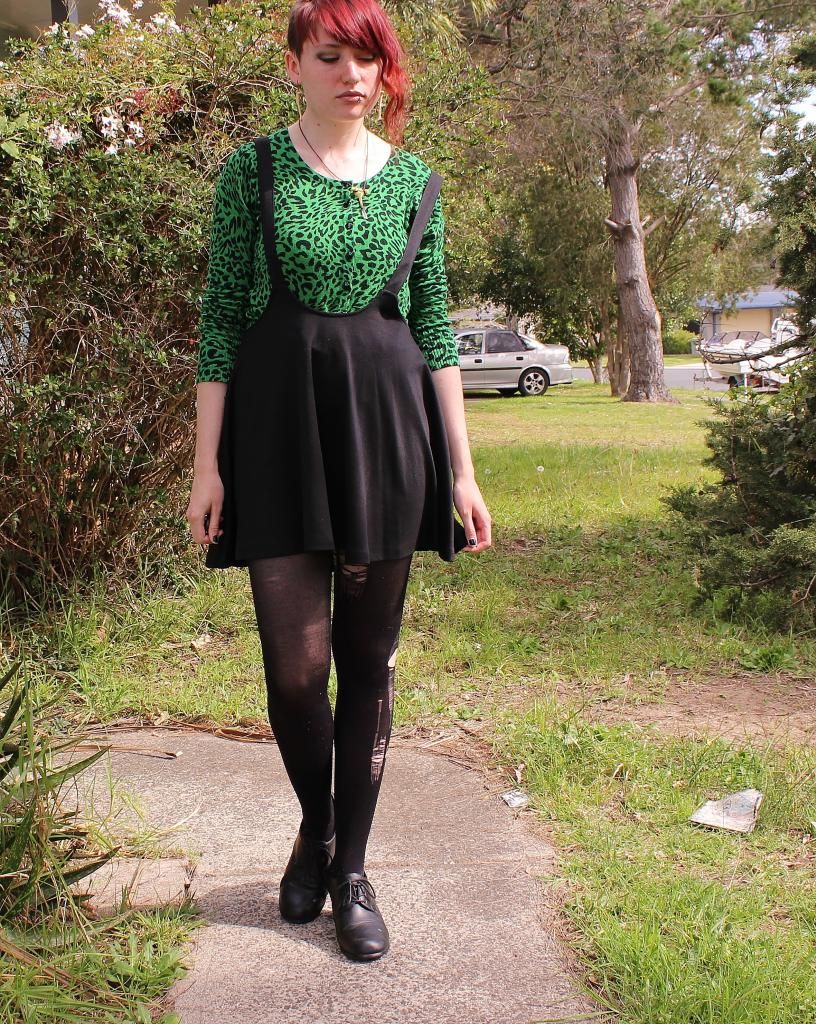 Cardigan: Voodoo Vixen | Skirt: Gypsy Warrior | Shoes: Rivers | Necklace: Etsy
This morning after asking myself whether it was Halloween yet, I decided I'd just pretend it was. Throw on a dark eye look (this is as dark as my eye looks get these days), ripped stockings, some green leopard print, and as much bone jewellery as I own (sadly, not enough!) while listening to my Halloween playlist and wishing I owned a Ghost-face costume.
How are you getting into the Halloween spirit?