S
o, it's raining, and I'm freezing myself to death while taking these photos. But I only have myself to blame, and the end result was completely worth it! Besides, when I'm stuck at home trying to finish a presentation script, and scoffing down bucket loads of coffee it's nice to take a little time to wander out into the fresh air and pretend to be a particularly black and red princess.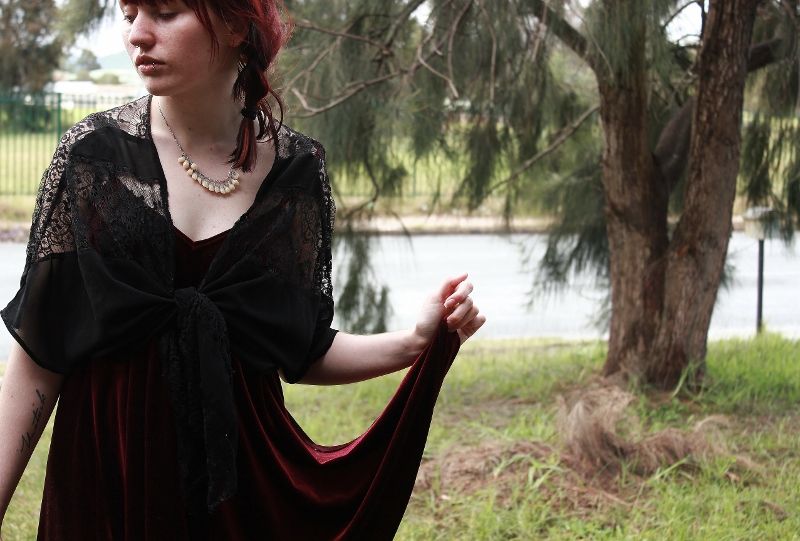 This is probably the best picture I've taken all year and since it was raining I'm pretty darn proud.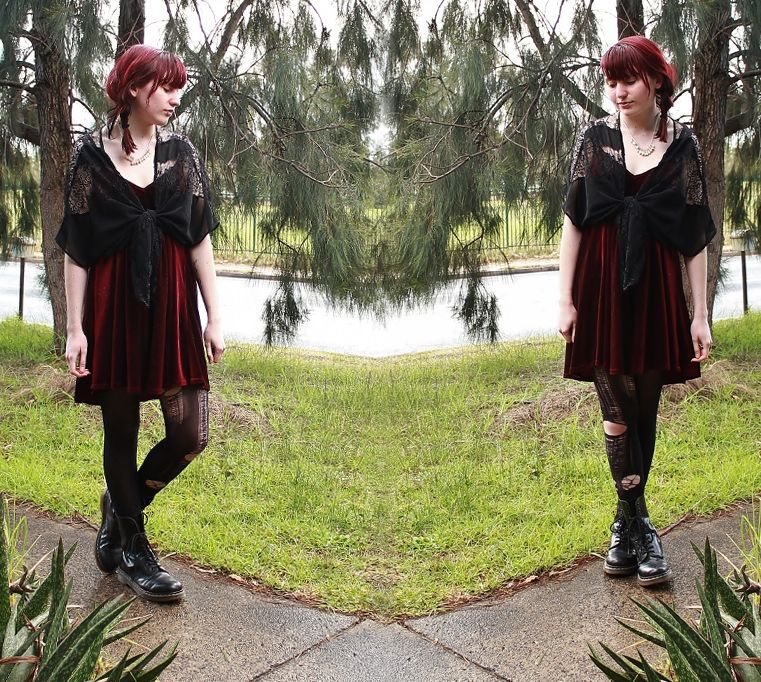 Are you sick of the mirrored outfit shots, yet?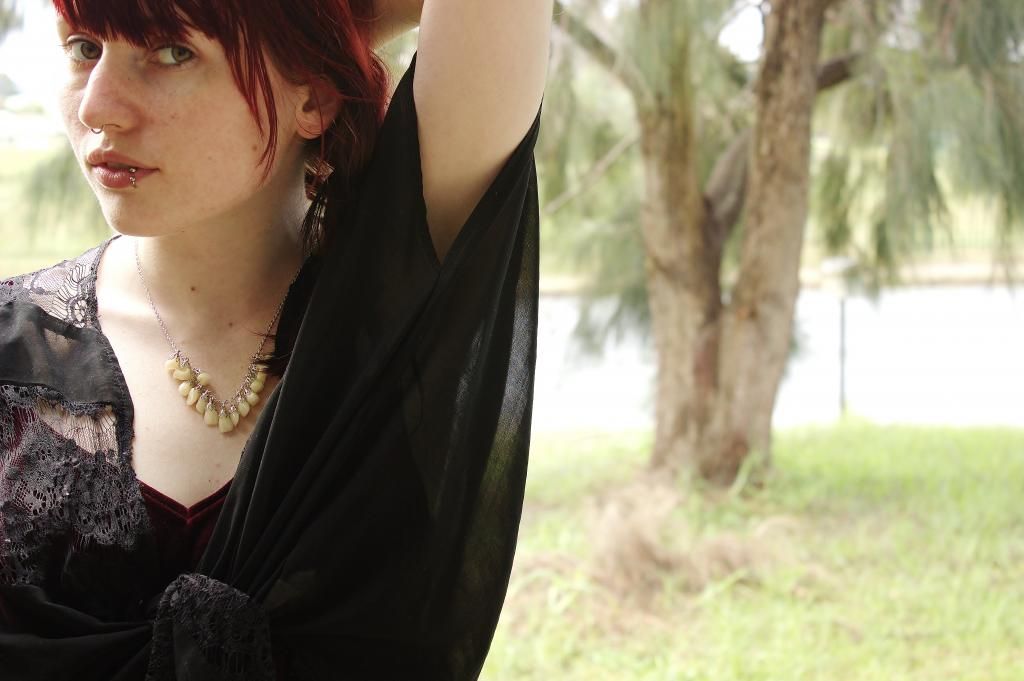 Kimono: Missguided (similar) | Dress: Missguided | Necklace: Etsy | Boots: Doc Marten
I like that knotting the kimono makes it resemble a shawl. It's something my life has been missing for a long time and works really well with the velvet to create a luxurious kind of feel. A feel that is completely torn away by the practicality of my boots. I'm sorry guys, but if I were a princess I still wouldn't wander into the forest in glass slippers under any circumstances.