T
aylor Momsen is to a lot of Goths purely a representation of what Goth is not. And while I agree her music is not inherently Goth, I'm absolutely in love with her style. She uses longer t-shirts as dresses with thigh highs, garters, and almost always wearing boots.
Her style conjures up images of the hard hitting female rock bands that by their success were able to change the way women were viewed. Cherie Currie from The Runaways donned her signature corset that signified her sexuality at a time when it was hard for women to be taken seriously as Rock musicians. One of my favourite genres, Riot-grrl, albeit a lot later than traditional hard-rock paved the same way for females into the punk scene where women were only taken to sets as coat-hangers.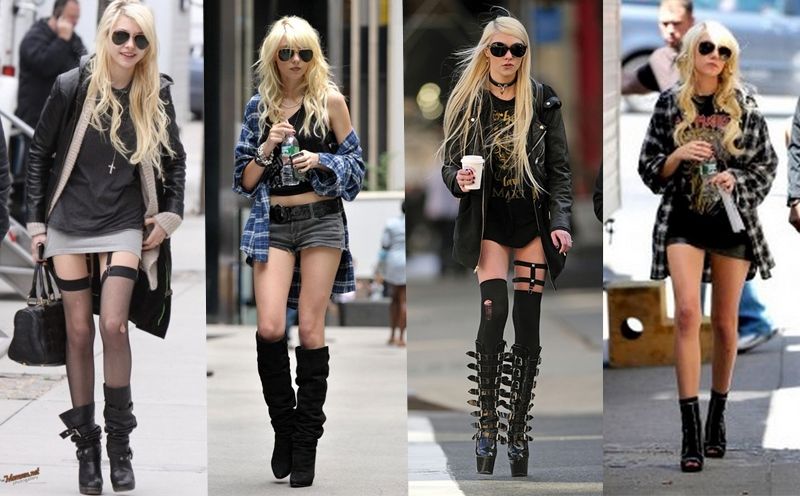 None of these images are mine! They all belong to their respective owners.
I'm sure that her style isn't to everyone's taste. What do you think? But whether it's band shirts, garters, thigh highs, lace stockings, corsets, she does wear a lot of the typical elements of alternative wear. Pulled together into something that is to me pristine rocker style and symbolises so much history that means a lot to me.