A quick note: I've been redesigning my blog over the last week. If you notice anything about the design (like something that doesn't work, you're having trouble reading my posts because of something specific, etc) please let me know. I don't want to accidentally screw something up!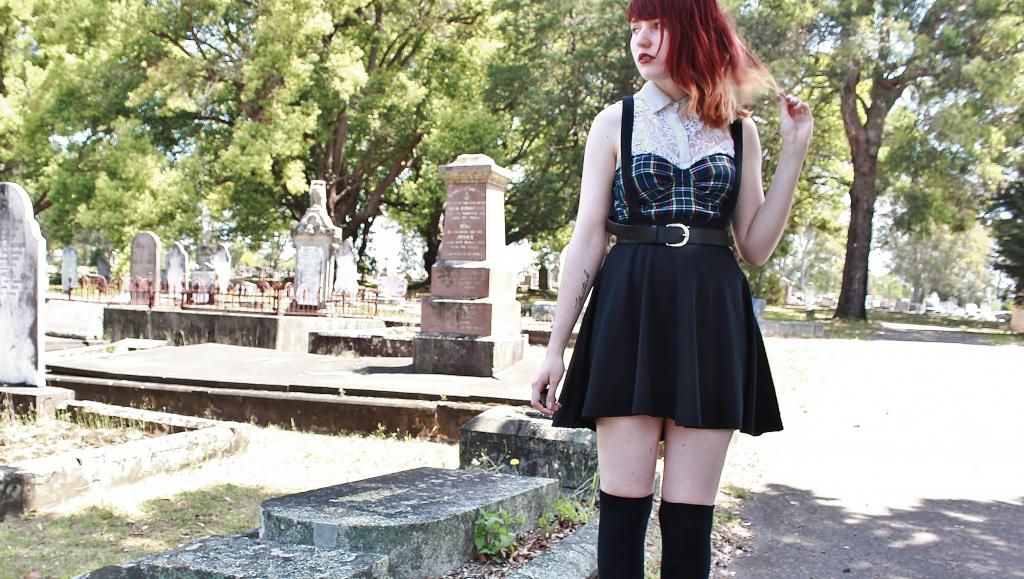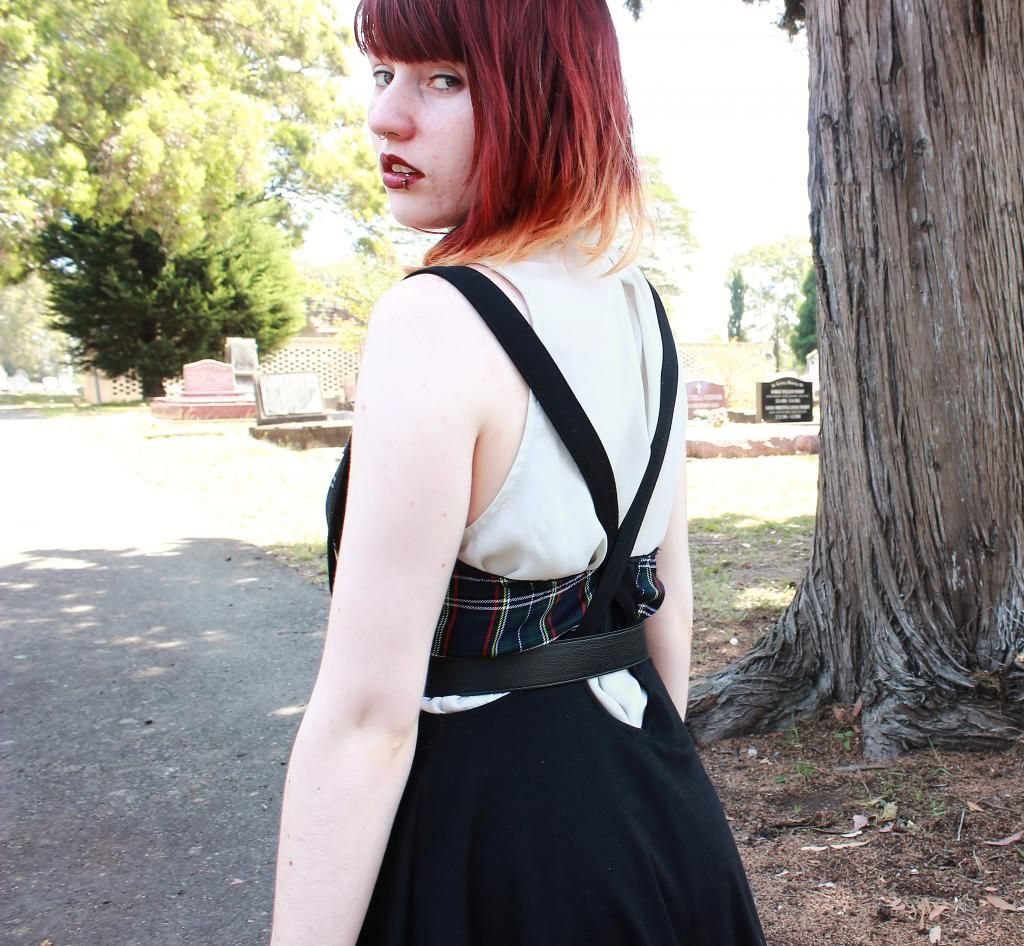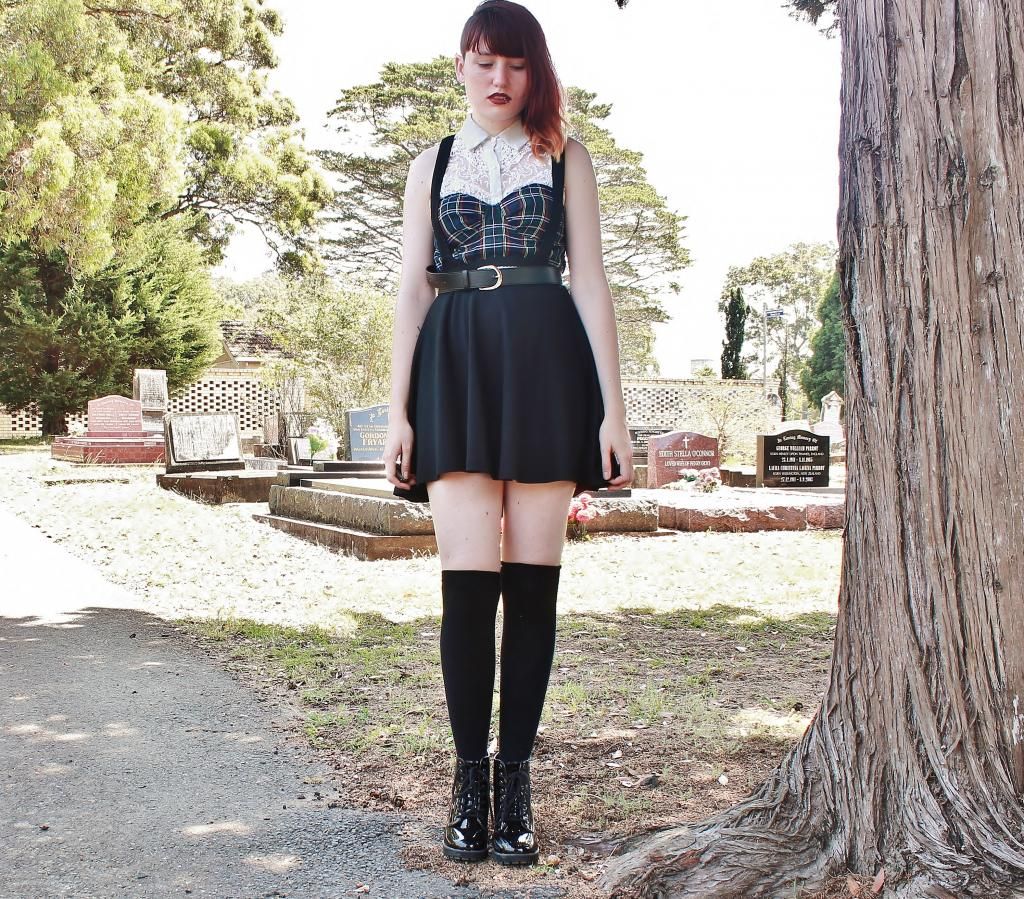 Bustier: Lip Service via Nasty Gal | Blouse: ROMWE.com (a million years ago)
S
kirt: Gypsy Warrior | Belt: Kmart | Socks: Asos | Shoes: Asos
I've written about this before, but this cemetery is one of my favourite places to visit. There's something wonderfully silent and stirring about the atmosphere. Even though it happens to sit right in the middle of town it feels like a private place. The masses of trees always cast long shadows that bundle you up into a world of the cemetery. It's strange to think so many people pass it every day without a second glance.
Am I getting too sentimental?
Onto the outfit! I think that layering this tartan bustier on top of a blouse makes it much more wearable. Not to say I wouldn't wear it as is (I have) but it's an easy way to create an entirely different look with pieces I already wear all the time. This was unintentional, but I also like the bondage-ee look that the belted suspender skirt gives.
But what do you think? Do you have a place you know you can just relax?