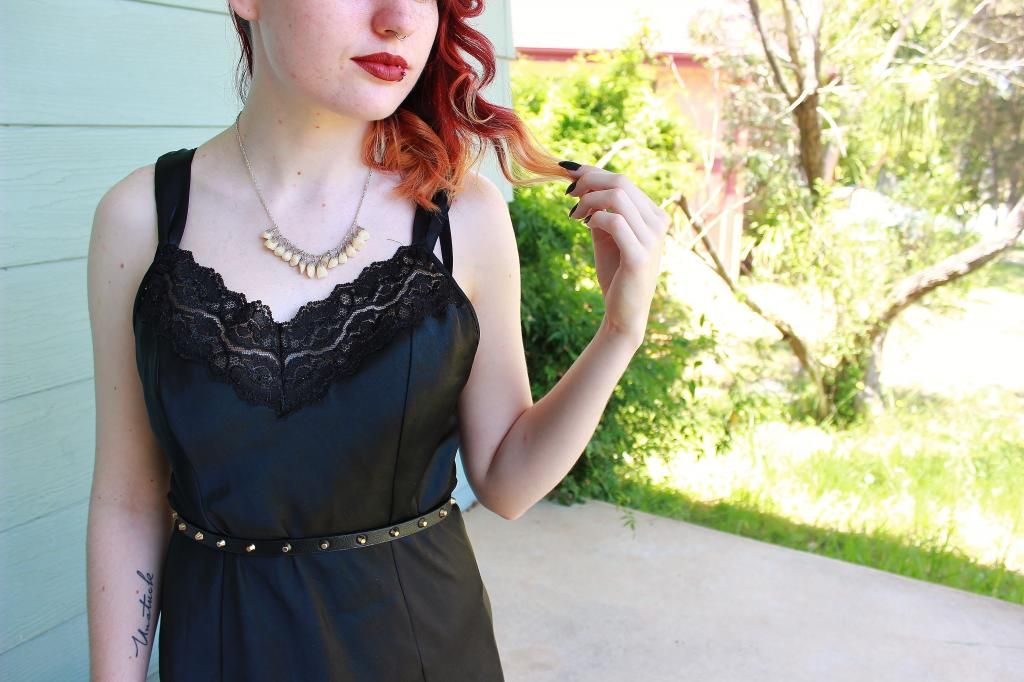 Dress: Thrifted | Kimono: Boohoo.com | Shoes: Jefferey Campbell | Necklace: Etsy
A slip dress (technically lingerie and it certainly looks like it) as a regular dress is something I've been wanting to try for ever. I found this little beauty at a thrift store – along with my beauuutiful vest. It's a bit old fashion which is why I'm not quite sure if it works because it has just an overtly sexual vibe. Maybe I feel uncomfortable because I'm not used to dressing very sexually in general. But it's perfect for super hot days where I just want to wear my pajama's out anyway.
What do you think? Would you wear something like this?