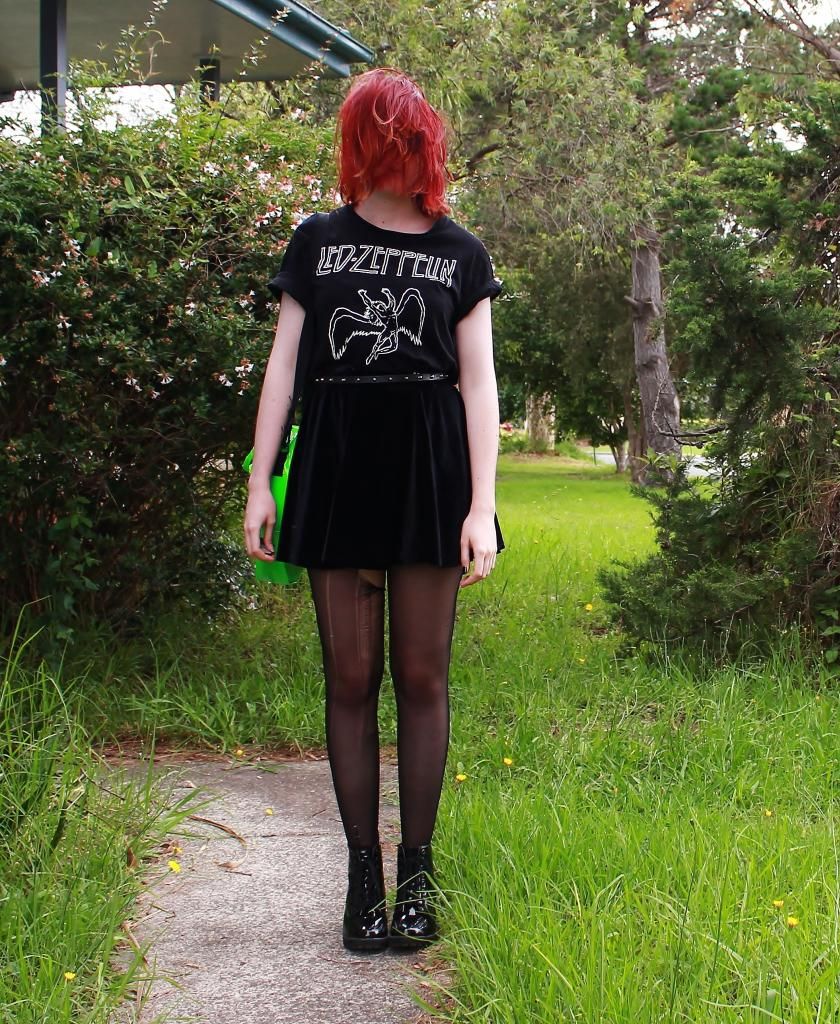 T
his is my natural state.
T-shirt: Kmart | Skirt:
Oasap
| Stockings: Target | Shoes: Asos
Check out my new super-cool bag! I snagged it on the Dollskill Black Friday sale and decided to rock my casual, "classically Sary" look. Velvet, skater skirt, ripped stockings and boots; yep, that's me! I've been insanely obsessed with X-Files so when I saw this bag by Killstar I went a bit crazy. Everyday after work I sit down to at least one episode of X-Files. I think I've got a little bit of a Scully hair-do going on at the moment to boot!
Are you an X-Files fan? What's you favourite episode? I've been really wanting to do a current top five favourite X-Files episodes but I'm not sure if that would be useful to anyone that isn't my fan-girl self.
Oh, and if you're into Instagram, you might like to follow me @SaryWalrus. Don't forget to drop me a comment with your own, so I can check out yours too!