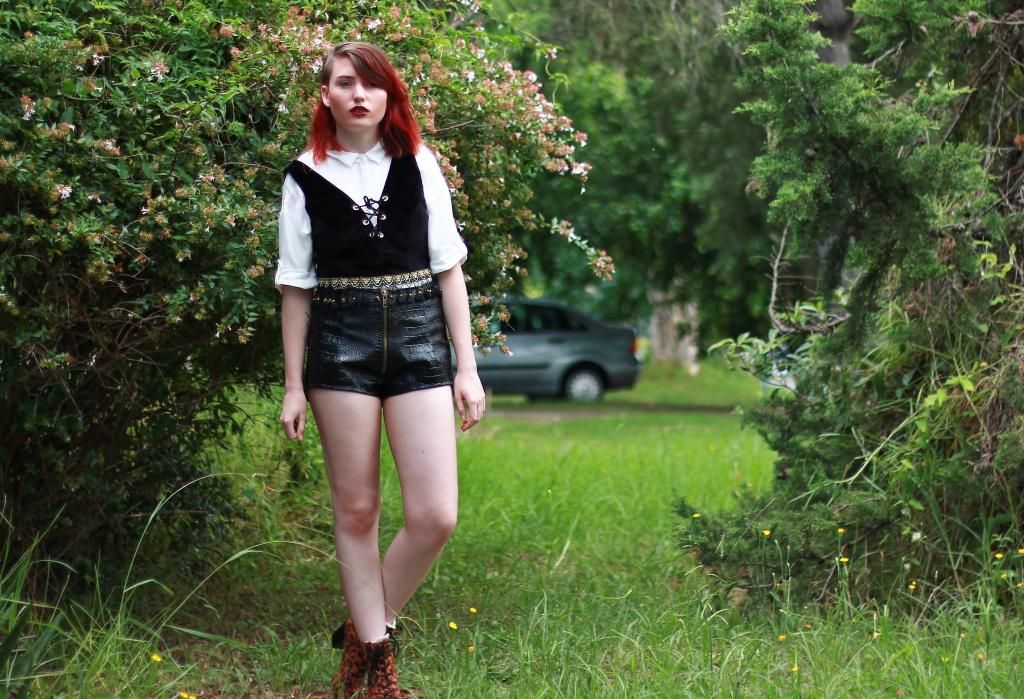 I'm officially turning into a pirate. My last hundred few outfit posts have included a crumpled white shirt and velvet galore which I feel that speaks directly from my pirate alter-ego. This all might be because Coen and I have sunk right into the newest season of Black Sails. Do any of you watch it? I did a Goth-spiration post on it a million years ago.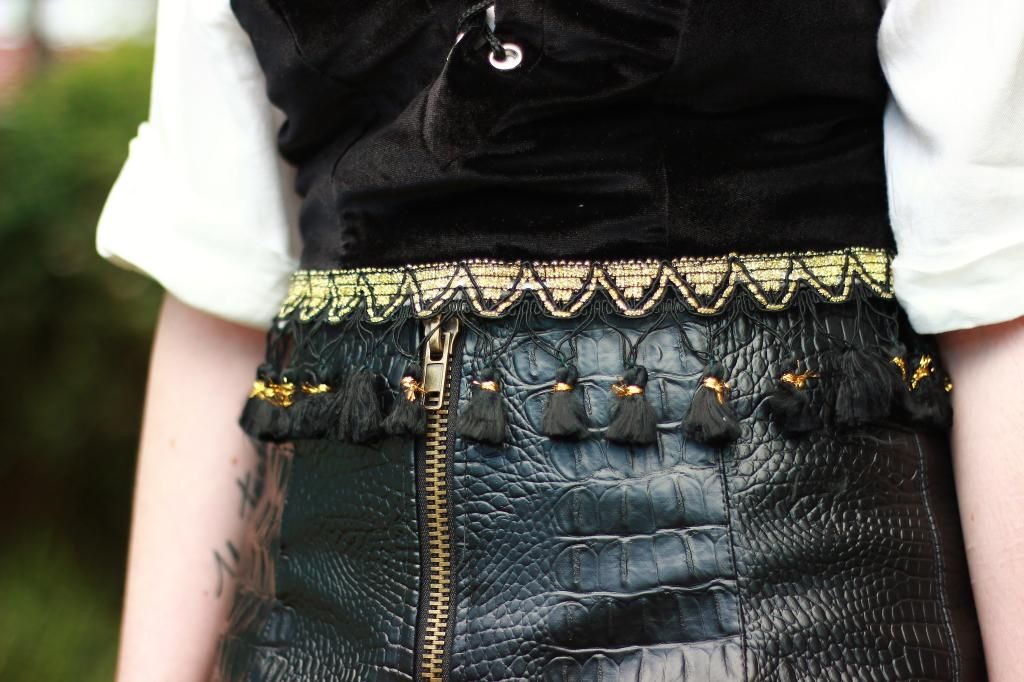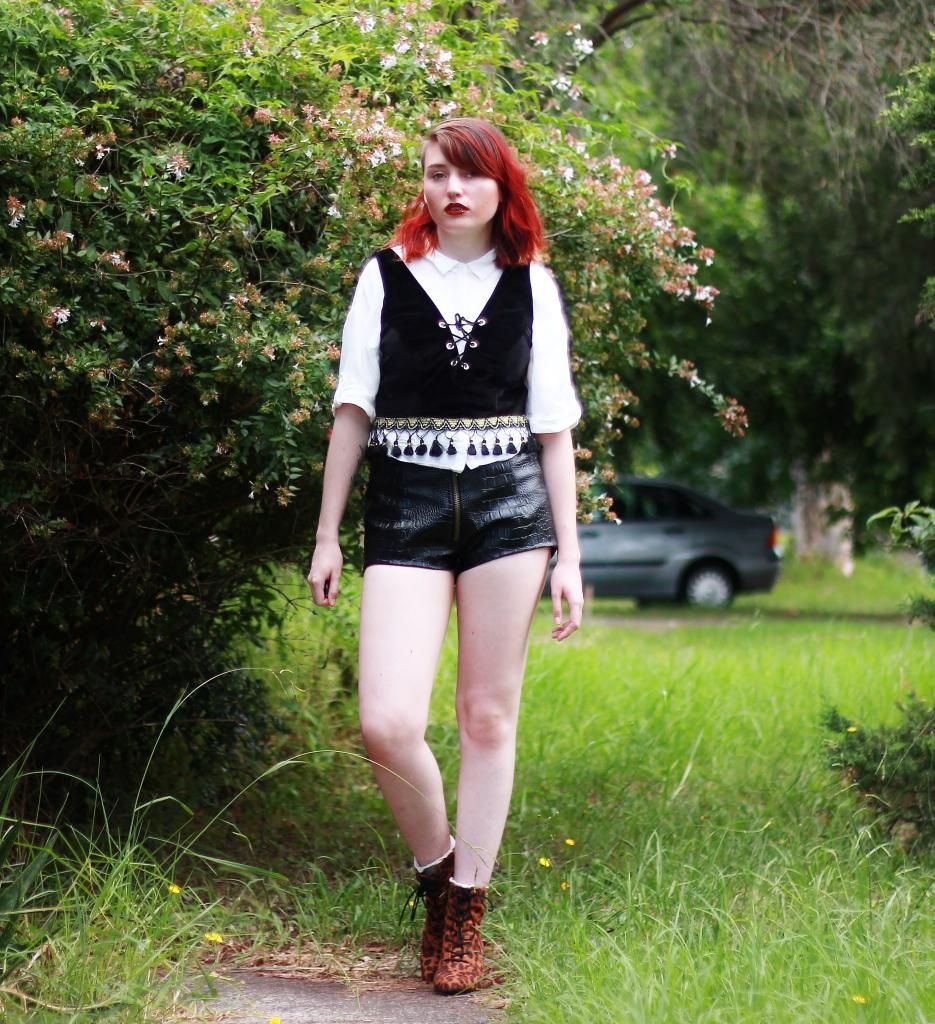 Oh, and I don't suppose any of you noticed my new blog layout? I'm supremely happy with it. Thank you to the people who have already noticed and let me know that they like it! Unfortunately it's not all my handy work – most it's straight from this beautiful template called Wilder Creative.
Oh, oh, oh! I forgot to mention the beautiful pieces from Bad Vibes that I'm rocking. The shorts are more than just pretty in picture form. They're an amazing vegan leather that's super stiff and hard wearing. Let me know what you think!
I'm wearing a white button up from Missguided, velvet crop top and vegan leather shorts by Bad Vibes, socks from Target, and the shoes are Shoe Cult the resident brand at Nasty Gal. Oh and the lipsticks is Cinamon Spice by Wet N Wild.