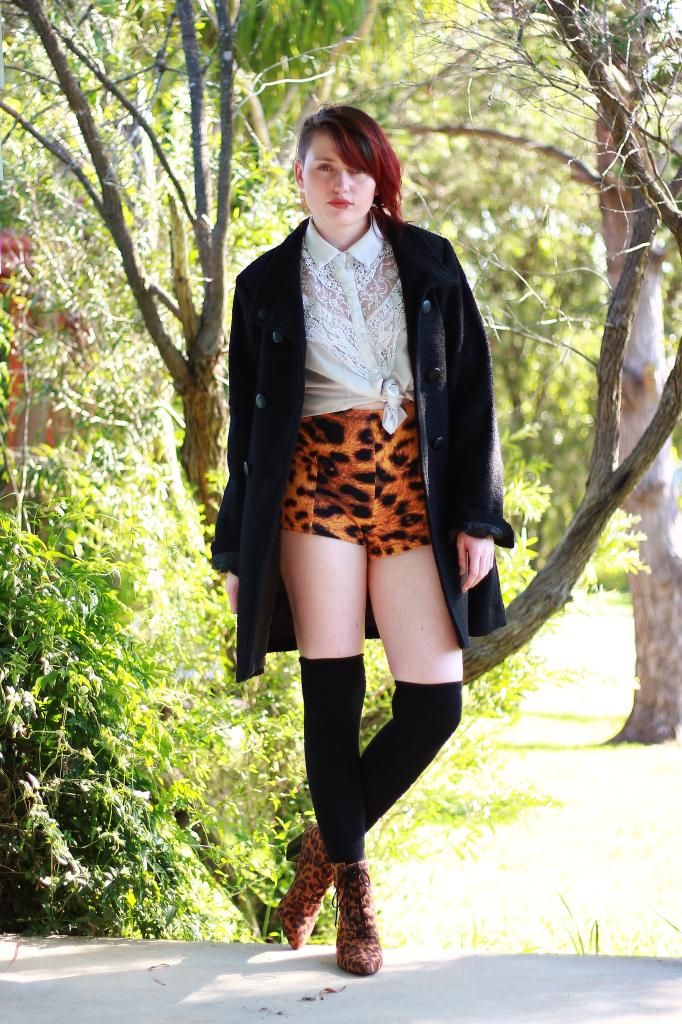 D
ouble denim is such a huge thing in the fashion scene, but what
about double leopard? I've been in love with these shoes for at least a
year and finally caught them on sale! They're quite a dark brown so I
think they fit perfectly with the bright orange of the shorts.
On a mutually perfect note: this coat, man. I can't get enough! (so much so, that I pulled myself into it mid-summer day just for you guys!) Every winter for the last couple of years I've tried again and again to find a beautiful black coat that fits all of my needs. I think I've found the one! It's fitted but at the same time it is oversized, looks great open or closed, and gives me major Fox Mulder vibes. I wouldn't mind transforming into Fox Mulder for the winter!
It definitely boosts my love of this coat that it arrived along with these cool notebooks, and posters in the same print that I hope to frame. Anyone else a huge fan of phrenology and palmistry?
I'm wearing: white blouse from Romwe, leopard shorts by Iron Fist via Dollskill, Coat by Jessica Simpson via Modcloth, socks by Asos, shoes are Shoe Cult the resident brand at Nasty Gal, lipstick is Halycon Velvet lip lacquer by MUA via Crush Cosmetics.