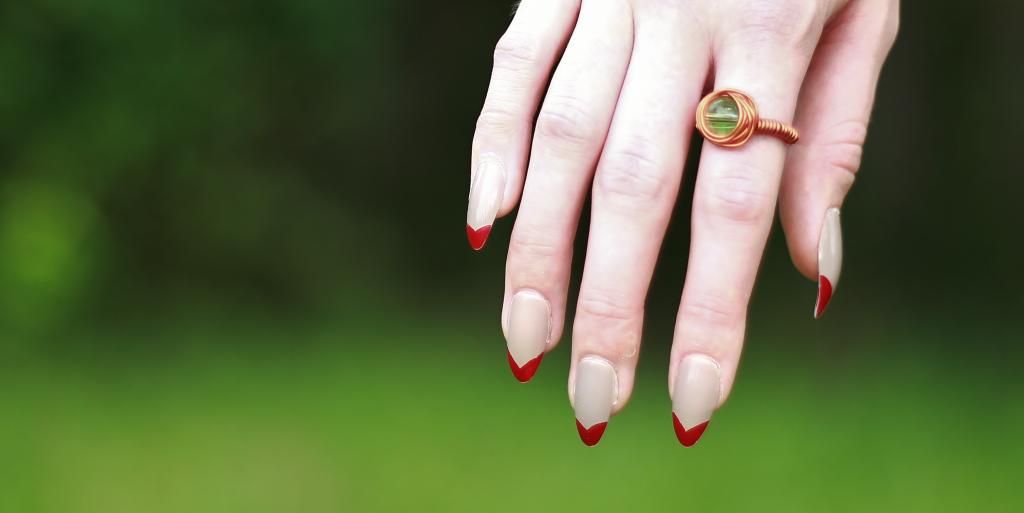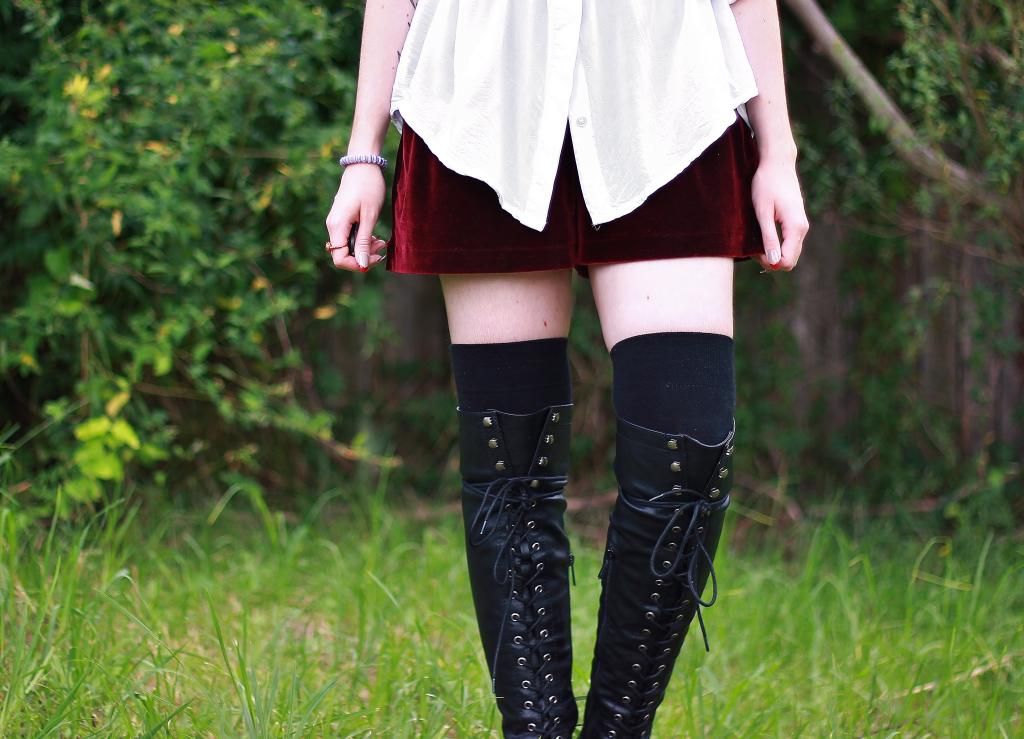 Getting these shoes in the mail was a great way to start my weekend, on one of those weeks that you aren't quite sure if you're ever going to make it to the end. I feel like it doesn't matter how much medicine I'm forced to coerce my cat into taking she's never going to get any healthier.
Fashion and style has always been a hobby that I gladly thrust myself into when I'm having a hard time. Although some of my outfits have (to put it bluntly) really sucked, it's calming to sit and watch X-files videos for hours while I hand sew something or try out a new trick with my nails. In this outfit I was trying out Stella Rose's heart nail tutorial in my own kind of style. What do you think?
What do you do when to cheer yourself up when you're having a hard time?
I'm wearing: a white blouse from Kmart, velvet shorts from Asos, socks from Gypsy Warrior, boots from Go Jane, and the ring was an extra with an oddity I received on Etsy.