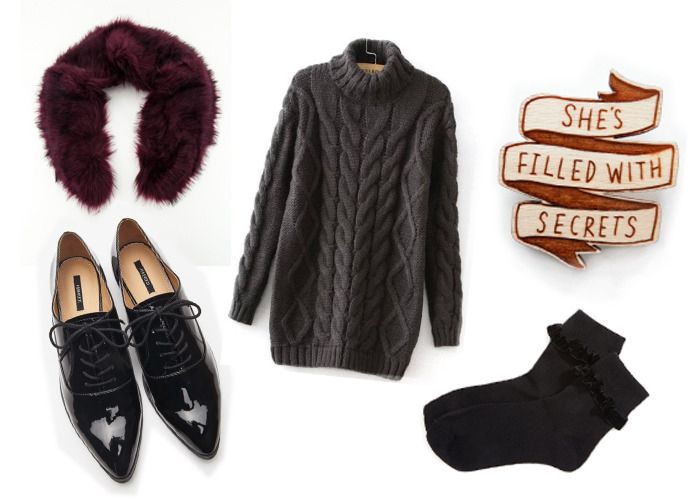 Granted, I'm a bit obsessed with witches. But I'm not going to apologise because we all need a little magic in our lives. Whether that's Emilie Autumn's faerie looks or Kato's steampunk style! If everyone could create their dreamiest wardrobes I think we'd all be a lot happier. So, here's my realistic version of my dream witchy winter wardrobe!
Fur stoles, cable knit turtle necks and frilly socks! Oh and aren't those shoes just beautiful? I might be willingly pay the ridiculous international shipping Forever 21 has for those babies.
What would your dream wardrobe look like?
What I'm wishing for: Missguided's Faux Fur Stole, faux leather oxfords from Forever 21, Sheinside cable knit turtle neck, velveteen ruffle socks from Forever 21, She's Filled with Secrets Pin by Kate Rowland via Pylo,