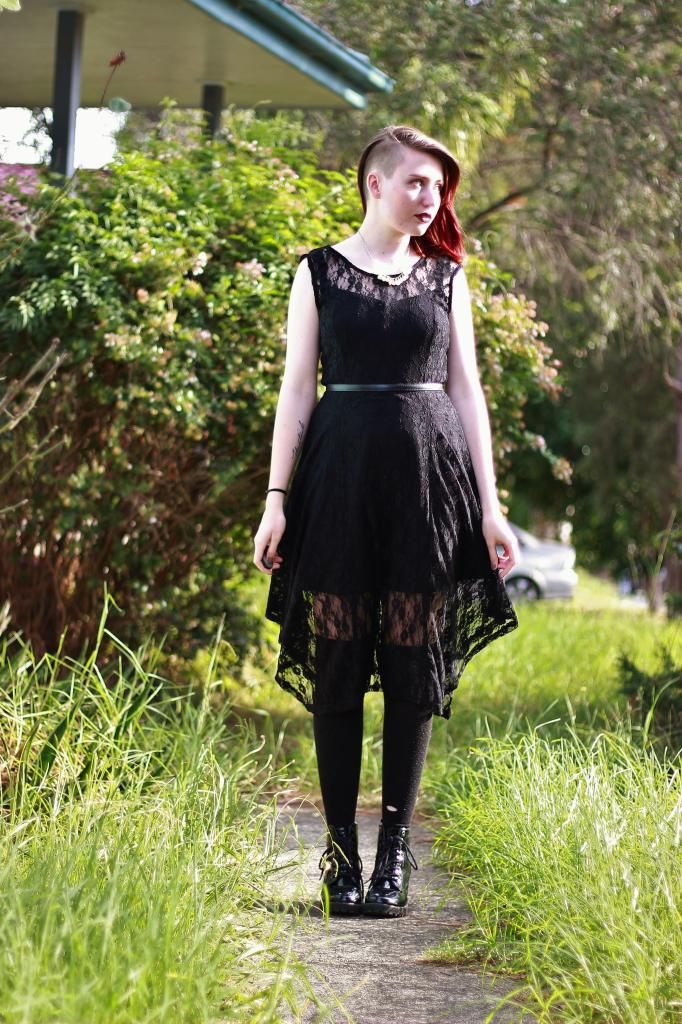 M
y newest life moto is
if Stevie Nicks can do it, I can do it too!
This dress isn't the usual style that I would pick up. It packs some serious Stevie punch with a layery handkerchief hem and overall lace thang. Although, it's easy to say I'm very glad I found it in the sale section of Pylo and decided to give it a chance.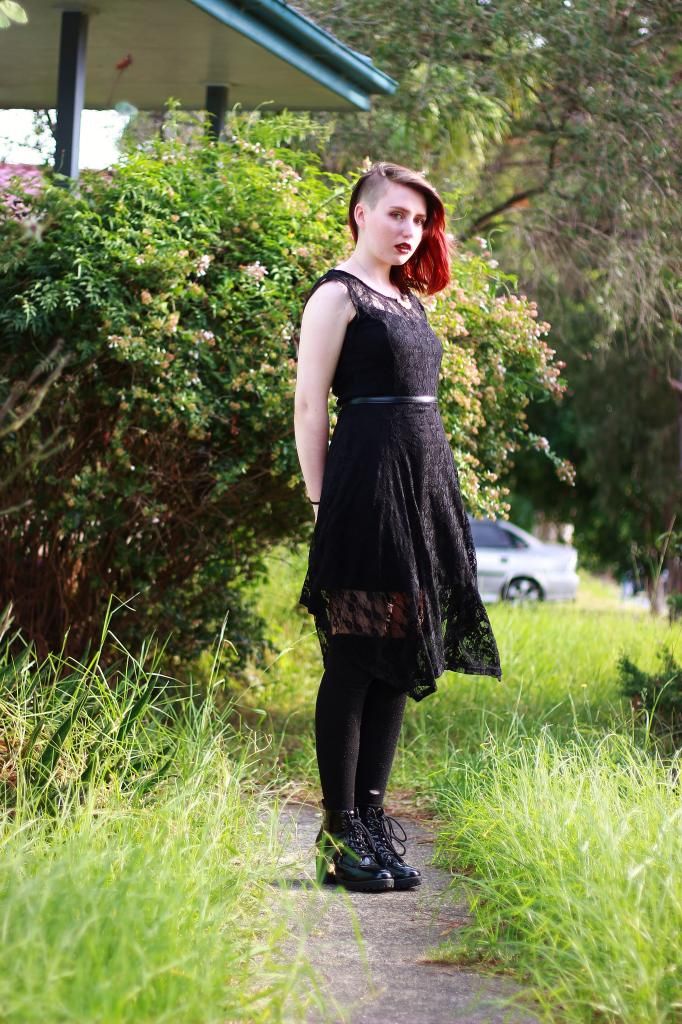 I'm wearing a sheer lace dress via Pylo, an anonymous singlet via Coen's mother and a-line underskirt from Missguided. My vintage dental model necklace is from Extollo Jewellery on Etsy, my usual socks are from Asos and boots are River Island via Asos.