This dress. This. Dress. This pretty little thing has been weaving its way through my thoughts and dreams for months. I'm not kidding. It's a Spin Doctor dress – Spin Doctor is a branch of Hell Bunny – from a couple seasons ago that I could never quite get out of my head. You can check out all about when it was first released over on the Spin Doctor Chronicle. It was their first plus size collection! Finally, I decided to scratch the itch that is this Goth prom dress of which I'll never have occasion to wear but I can be sure I'll smile every time I come across it in my closet.
Do you guys ever find pieces like this, particular pieces that you always find yourself coming back to and never quite get over?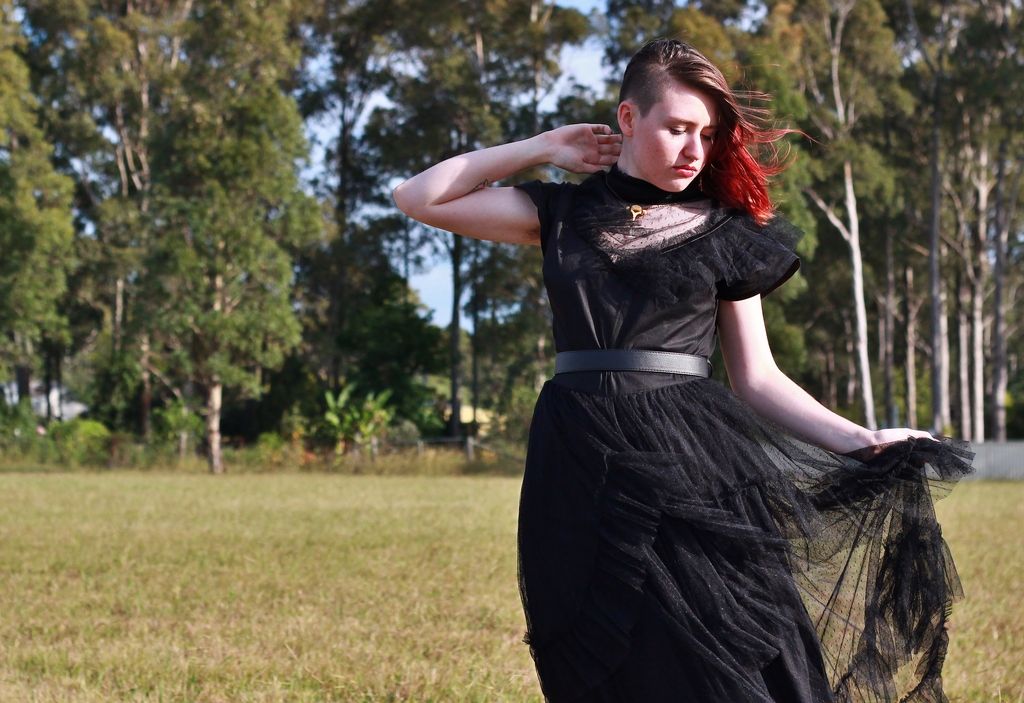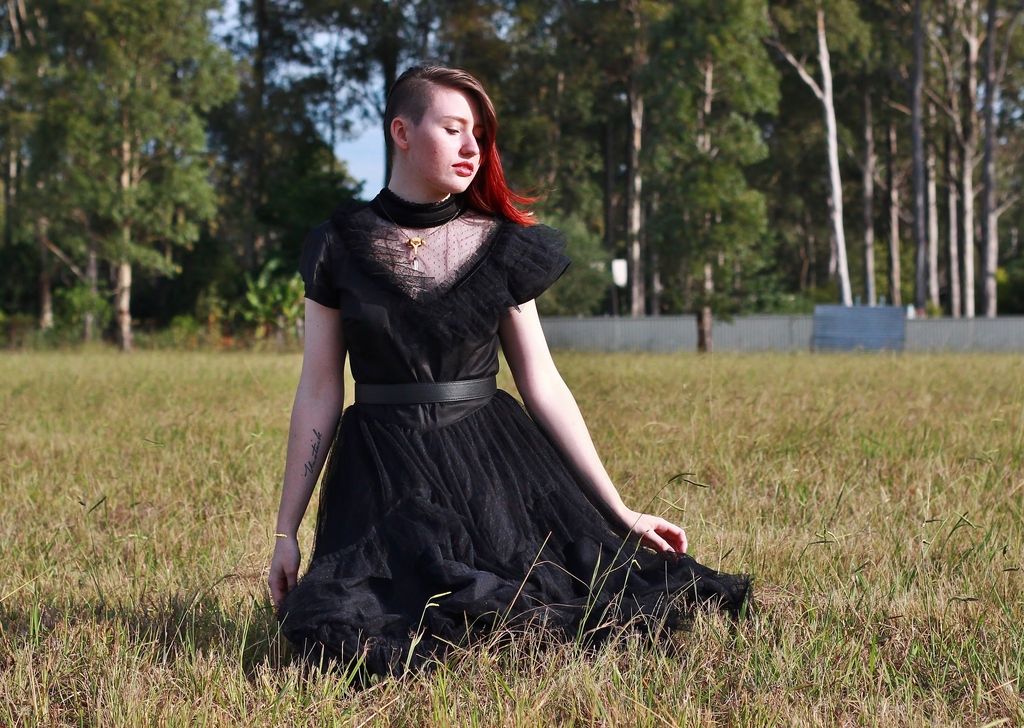 I'm wearing the Augustine Dress by Spin Doctor via Mame (no longer available), kmart belt, bone and quartz neckless from SacraLuna on Etsy and PVC boots by River Island via Asos.