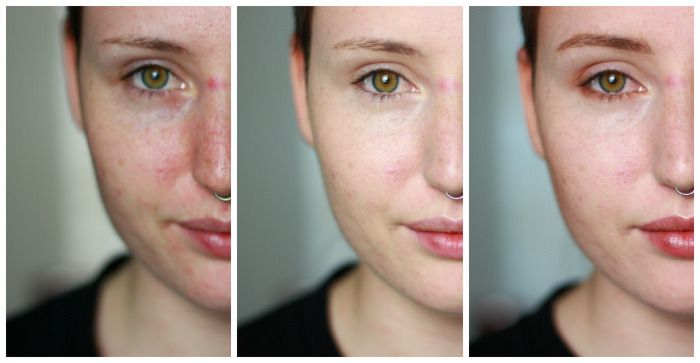 L
et me start by saying, first and foremost my skin is dry. My skin is so super dry it has taken me years to find a foundation routine that doesn't leave me a pile of
demoralised
flakes on my bedroom floor. My skin is so dry that the fact that the before mentioned flaky mess has forced me to love it as it naturally comes!
But that's another story. We're here to talk about foundation tips.

Dry skin is not often catered towards in the beauty circles I frequent. People often assume that people with dry skin don't suffer from acne or that you can simply fix your dry patches with moisturiser. Let me tell you, dry skin isn't always a wall in the park. Here are some of the (only) ways I can rock foundation without it look like a mess.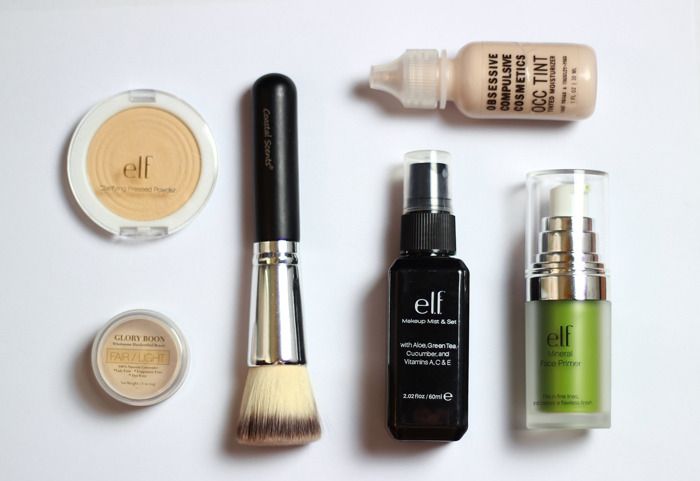 Wet Your Brush
Dry skin needs a little extra moisture which is why wetting your brush previously (and then drying it the best you can – so that it's still a tad damp) while applying wet foundations can be great for your skin! While it will water-down the coverage a little bit, I've found it allows any liquid foundation to spread more evenly. Just try it, it sounds super simple but it works like a charm!
Setting Sprays
Have you ever found that your brush or foundation of choice have decided to stick to your acne scars or dry patches? Yep, that's a dry skin problem and unfortunately is often caused by Salicylic acid a primary ingredient used to rid your face of acne. The answer to this issue is setting sprays and mists. They essential refresh your face. While splashing water on your newly perfected face will cause it to run, a mist won't touch your already applied makeup – actually it'll make it last longer all while adding moisture to dry skin.
I'm starting to sound like a commercial, but honestly it works.
Plus, setting sprays are made up by the simplest ingrediants. It's super easy
to make your own using purified water, Aloe Vera and any other essential
oils you have lying around. I presonally prefer ELF's setting spray.
It's cheap and effective.
Don't Diminish Primers
Finding a good primer sucks, but when combing even the most minimal primer with a setting spray or wetting your brush or whatever incredible tips you have, it can help boost the longevity of your moisturised skin.
The key is keep in mind that many primers work by removing oils from your base and in turn they create a dry palate that won't allow makeup run down your face after a long day. This can make dry skin even dryer. Instead look out for primers that claim to be moisturising and hydrating.
On Getting Full Coverage
The key to full coverage on dry and acne prone skin is to pat your products. The beauty blender has gone viral on this simple premise alone! Although, personally I prefer using my finger tips because it allows the product to melt naturally before application. This method means that you won't be aggravating your skin, resulting in redness and dry patches.
There are tones of tips that I'm missing here. So, let me know, do you have dry skin? Do you know of any good dry skinned beauty guru's with amazing tips and product recommendations?