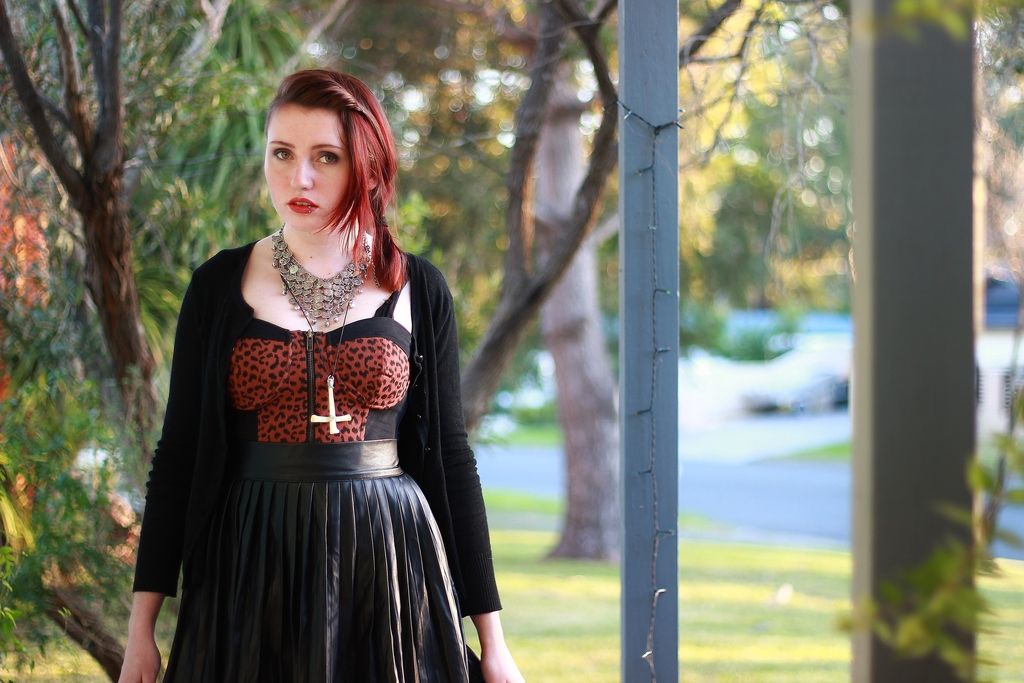 Let me first apologise for my absence! I've been working hard to balance my third year of University while working, on top of my usual duties. I'm sure you'll understand!
I'm out of practice writing these bios so I'll keep it short and sweet. While I've been away I've spent my time researching slasher films for a short-thesis class and writing articles for Rebel Circus (check out some of my favourites on my Facebook page if you're interested), reading Tarot, stretching my septum for the first time and watching the second season of Black Sails. What have you been up to?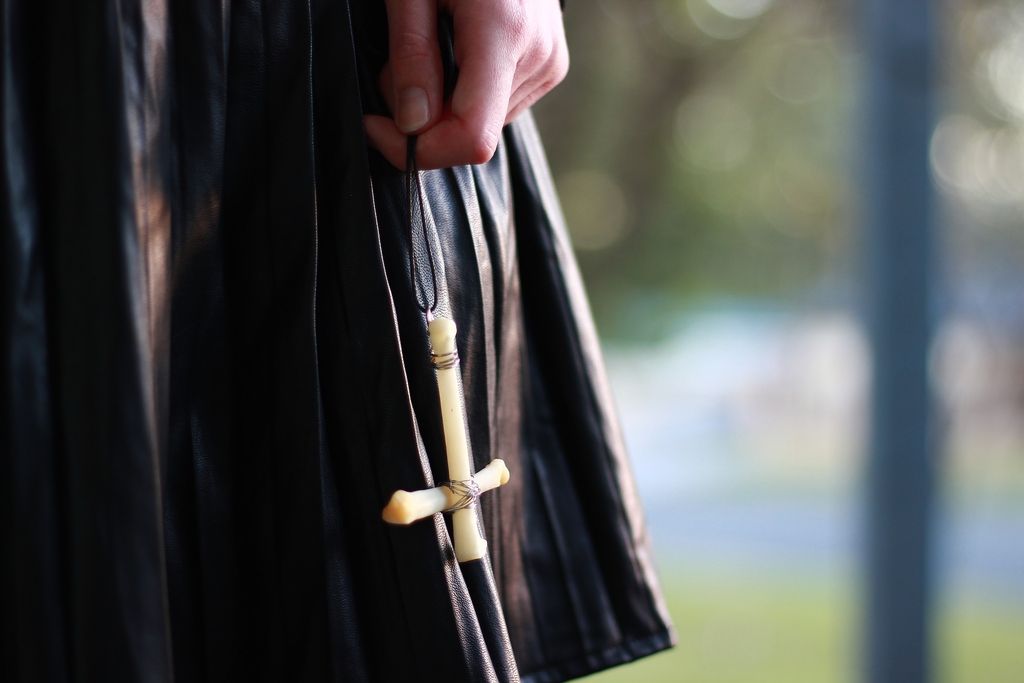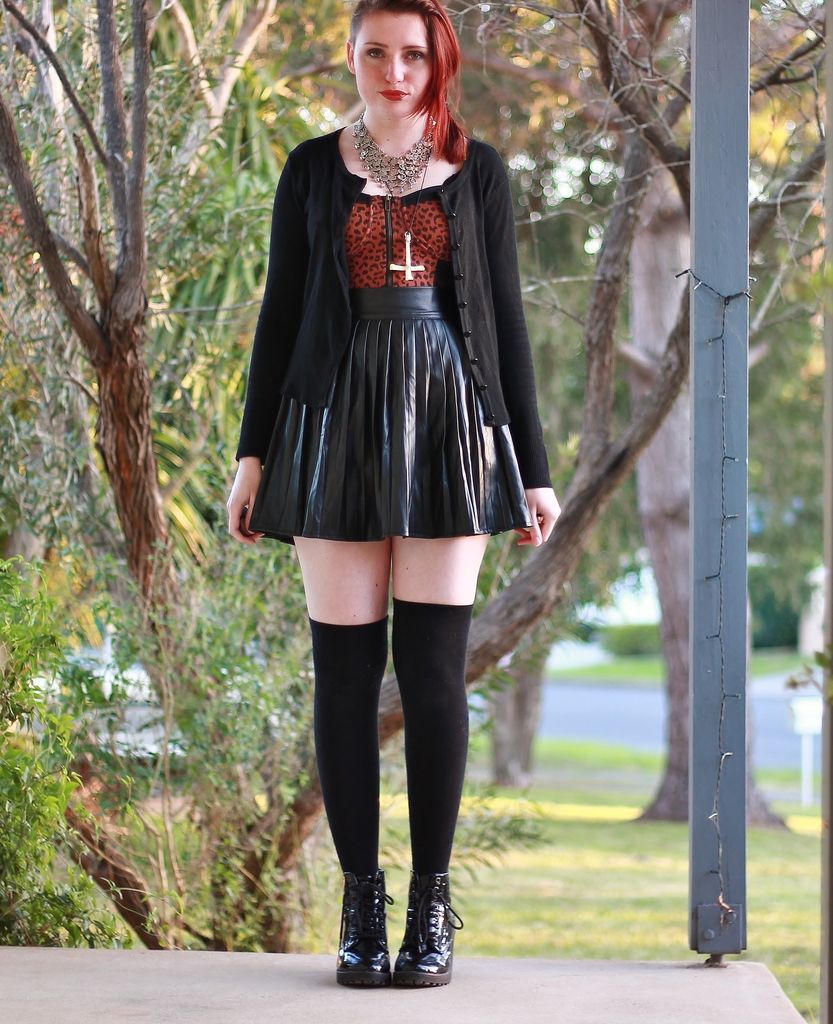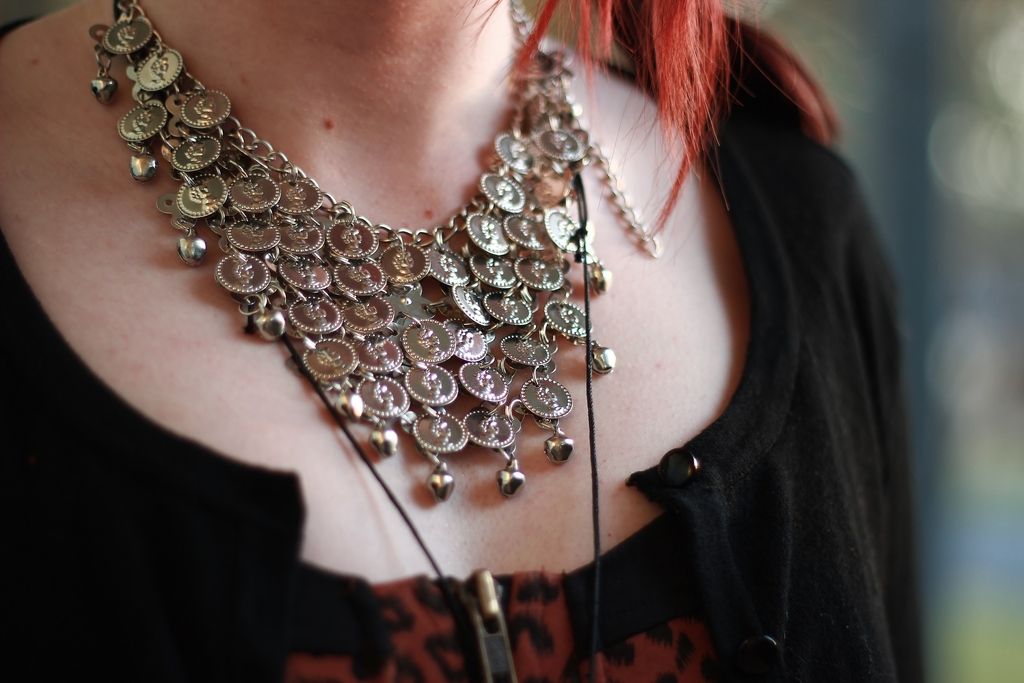 I'm wearing a plain black cardigan from Voodoo Vixen; pleated pleather skirt, leopard bustier, coin necklace all from Boohoo.com; bone necklace from Emely Rose Boutique on Etsy; socks from Asos and PVC boots from River Island via Asos.