Does everyone have a horror printed t-shirt in dripping letters? It seems so to me! Every beauty/fashion YouTube at least. But I'm a firm believer in having at least a weeks worth of T-shirts in my closet. When I'm not stalking Black Craft's stock, I'm over at Nikki Lipstick where this shirt came from!
Nikki Lipstick is great for having cool designs, while not being too offensive. They're sort of like Black Craft's PG rated counter-part. Which is something I'm 100% sure they didn't sign up for. What do you think? Let me know some of your favourite spooky styled t-shirt brands. I can never have enough!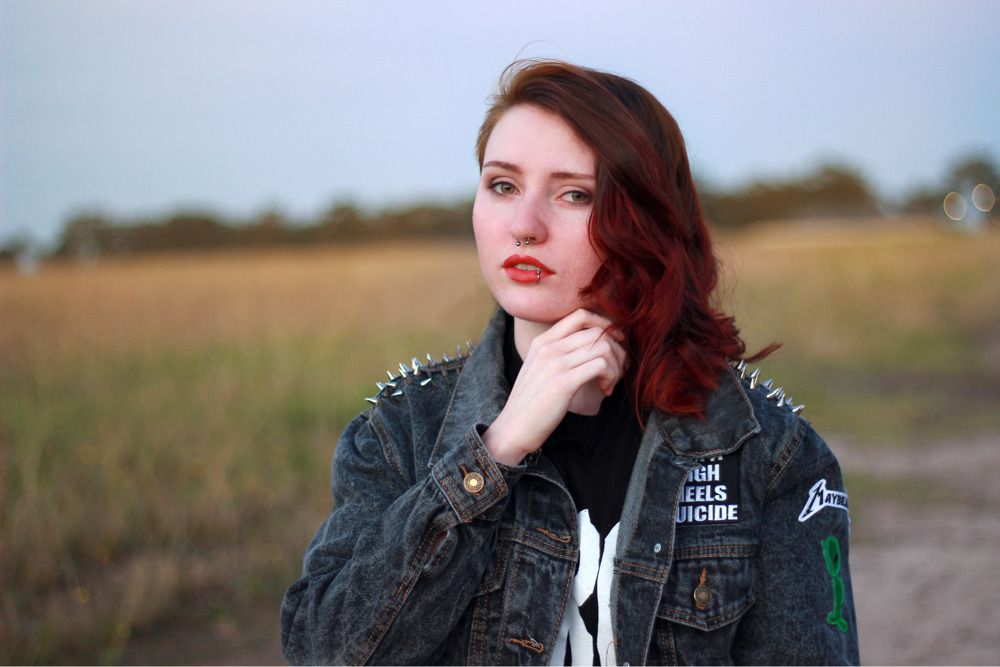 I'm wearing a denim jacket by High Heels Suicide, cropped horror tee from Nikki Lipstick, belt from Kmart, tartan shorts from Boohoo.com and shoes are River Island via Asos.