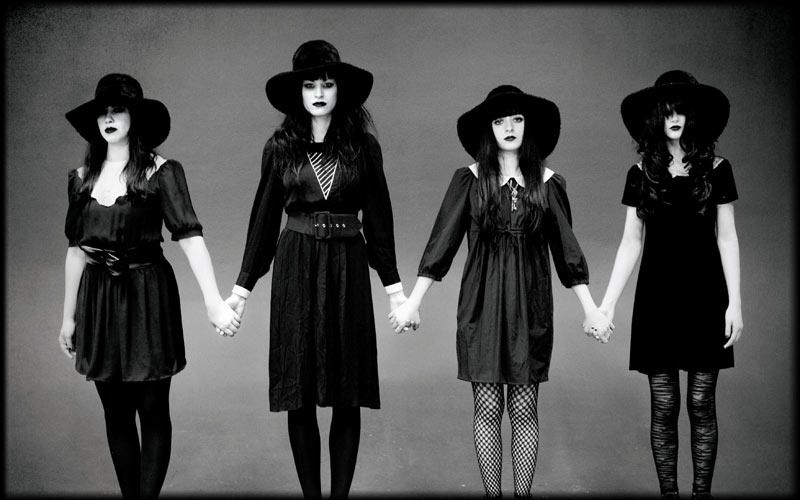 I
t's been a long time since I've written a Goth-spiration,
but I couldn't help myself when I stumbled across The Black Belles and their
incredible witchy style. The Black Belles are an all-girl band that makes music
of the Garage Rock persuasion.
Born and raised in sunny California. Unfortunately. Spent
childhood indoors, doing séances. Alone. Kicked out of girl scouts for
poisoning cookies. Allegedly. Began playing drums. Hard. Expelled from public
school for performing exorcisms on fellow [unwilling] classmates. Attended
all-girls reform school; met Olivia Jean and Ruby Rogers. Formed dark alliance.
If you know anything about the Black Belles you'll know that
they have the most authentic witchy style you can find to date. Okay, I might
be exaggerating a tad, but take a look at them and let me know your thoughts!
These guys are all about velvet, black, draped fabrics, lace, the occult and
that typical witchy look. Plus, I love that they seem to be highly inspired by
Kinderwhore style dresses and wear. What
do you think of their style?


All Images found
VIA The Black Belles website.