I
n a perfect world I'd wake up to a room fit for a dental museum with shelves that look like a witches apothecary! That would be
the life
. Until then I'll start by filling the shelves of my cabinet of curiosities.
But if you've ever tried building a cabinet of curiosities you'll know that it's harder than it may seem. Especially on a budget (I've written a post on some of my favourite Etsy stores with good budget prices) and with little room! Here are of the lessons I've learned along the way.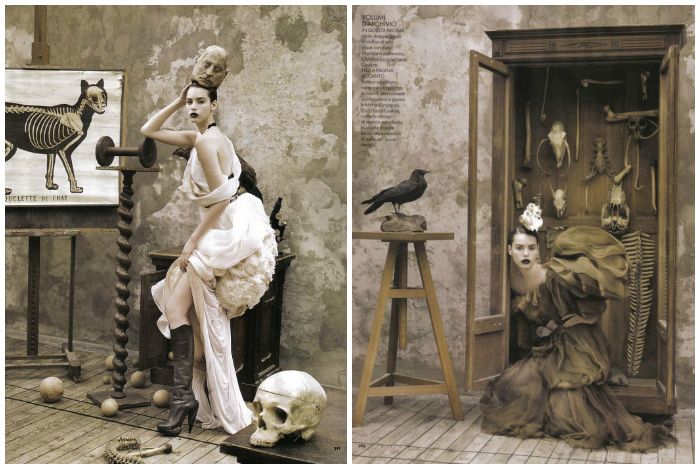 Start Small
This may sound absurd but I'll say it anyway. Especially when you shop online, it's easy to buy things you aren't actually that interested in! Take your time collecting small bits and pieces before you lunch into something huge and expensive. Find what you're truly passionate about.
When I first started collecting little bits and pieces I thought bones were the love of my life. Turns out that I'm actually not that into bones! They're great for outfits and to add atmosphere to a display, but I wouldn't want my entire collection to be all bones. Have you ever experienced something like this?
Don't Forget the Little Things
I have a little list of oddities that I would love to add to my collection: a walrus vertebrae is a great example of a big piece. While these big pieces are great centers of attention, it's up to the little bits and pieces to really add to the atmosphere of your overall collection.
Why Be Strict?
Not everything in your collection needs to be particularly odd or expensive – I'm sure you know that but it's worth mentioning. A Cabinet of curiosities is first and foremost a collection of objects you love!
Cabinets of curiosities were super popular during the Victorian period but they often included man-fade 'fake' oddities and replicas of real oddities. If the Victorian's weren't so strict on their own collections, why should you be?
Bell Jars and Displays
Unfortunately collecting oddities isn't all bones and specimens. An important aspect of collecting is to have somewhere to display your finds! Bell jars are a super popular option but shelves are best for bigger options.
Do you have a cabinet of curiosities? I can't wait until I can show mine off but it's still a work in process. Let me live vicariously through yours and send me a picture if you're working on one!
All images are photographed by Ruven Afanador and were found VIA Pinterest.