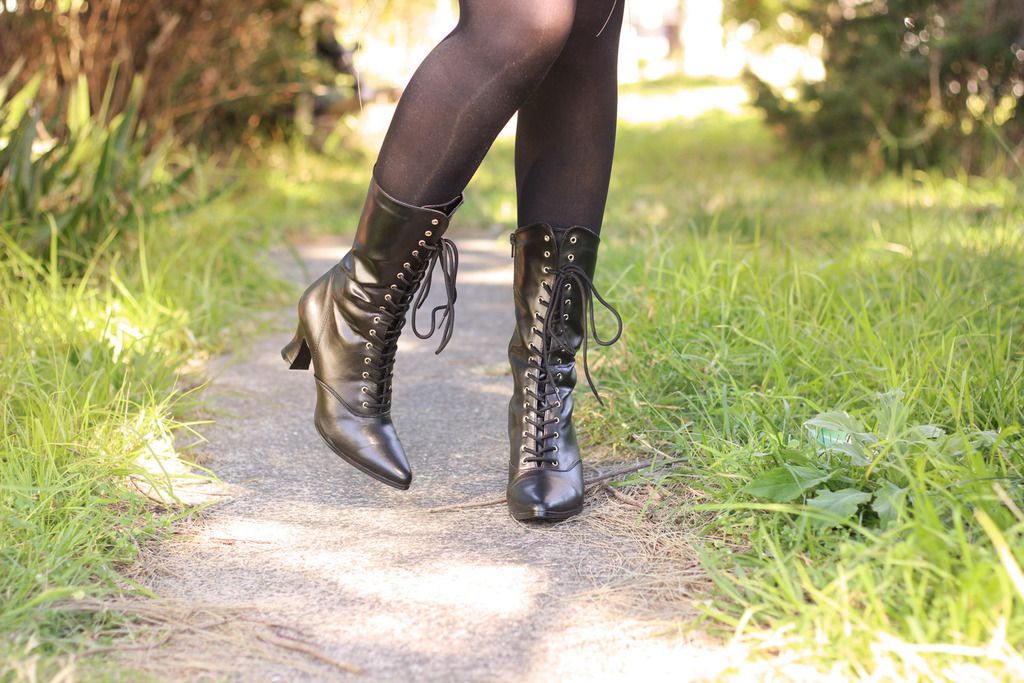 M
an, these boots have been stuck in my head since I first became entangled with the Goth subculture. Along with most of those mental wishlist kind of things they're worth-the-hype. These boots make every outfit look like witchy goodness. As soon as I put them on I couldn't help but think that Stevie Nick's would be proud!
What do you think, yay or nay? Stevie Nicks, her doppelganger in Gypsy 83 and Nancy in The Craft have all rocked a similar style, but would you?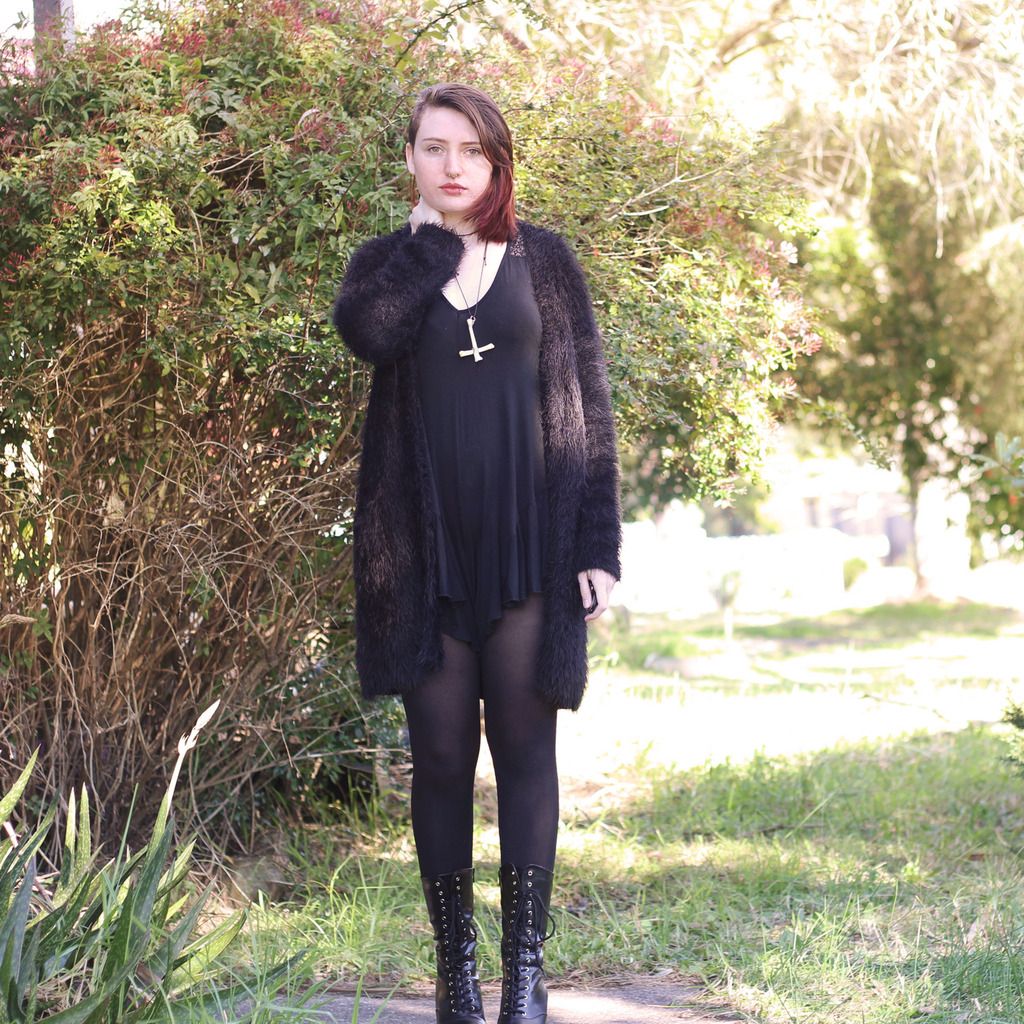 I'm wearing a fluffy cardigan from Missguided, romper from Oasap (Sent free to photograph. I also accidentally picked it three sizes too small, but I think it doesn't look too strange!), stay-up stockings from Asos, bone necklace from Emely Rose Boutique on Etsy and finally, Funtasma's vegan granny boots VIA Beserk.