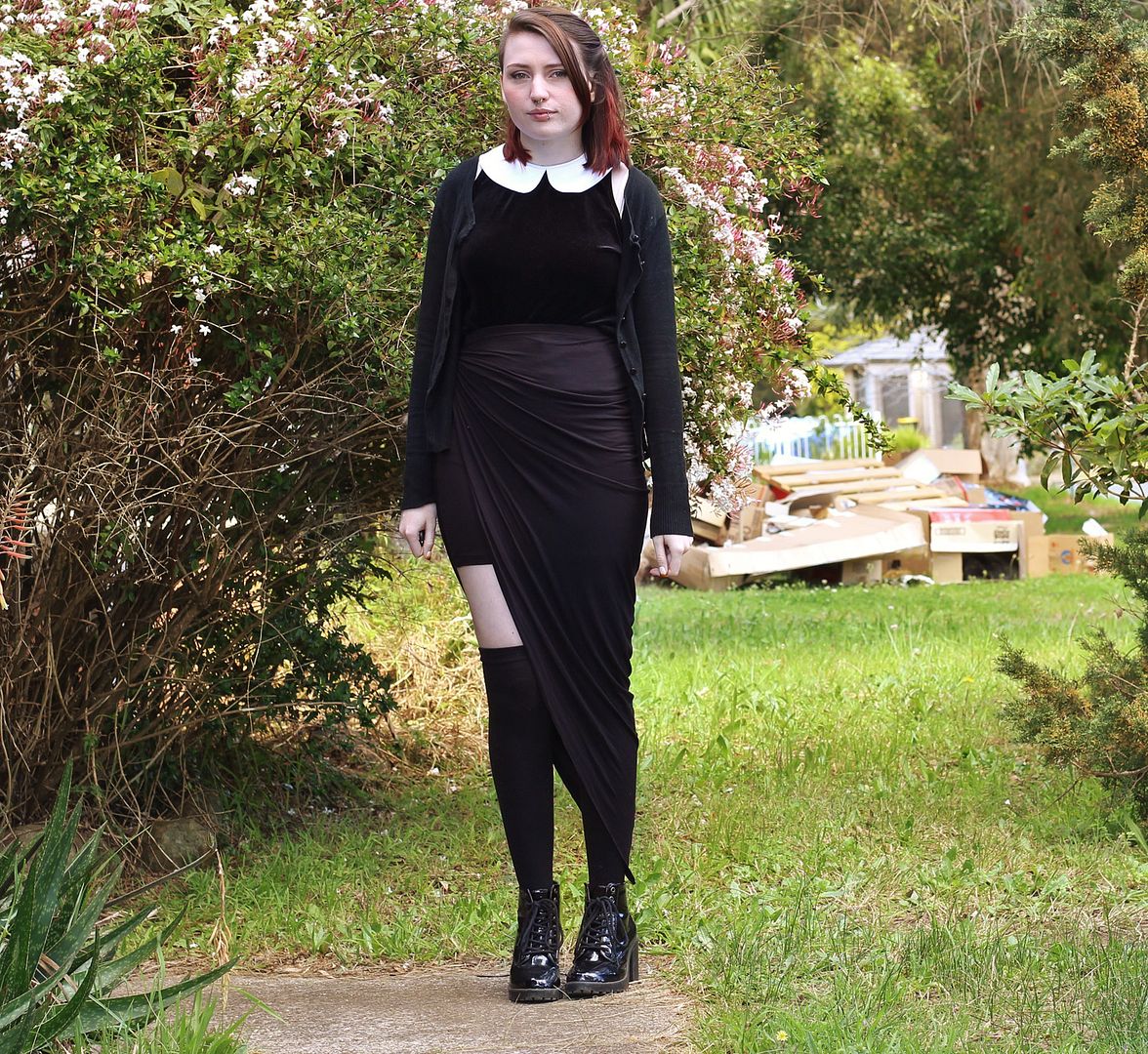 Sometimes I wonder why I'm terrible at styling basic outfit elements like pants – it's a rare sight to see me wearing pants! Other times I feel I'm justified in not knowing what to wear with say, an asymmetrical skirt. Let's be honest, is it short, is it long, what am I supposed to do with such a monster?
Speaking of monsters, I've set myself a monster of a challenge for Halloween. I aim to watch 31 horror films over the thirty one days of October. Maybe it's just me, but I'm worried about finding the time to watch a film every day for a month (the busier month of the semester, at that). But it'll be well worth it to watch a spooky film every night to build the Halloween tension.
How do you style asymmetrical pieces? Or do you have a Halloween film suggestion? Let me know and I'll add them to my arsenal!
I'm wearing a velvet Peter Pan collar crop top from Dolls Kill, cardigan from Voodoo Vixen, asymmetrical skirt by indie designer and blogger FAIIINT, thigh-highs from Asos and boots from River Island VIA Asos.